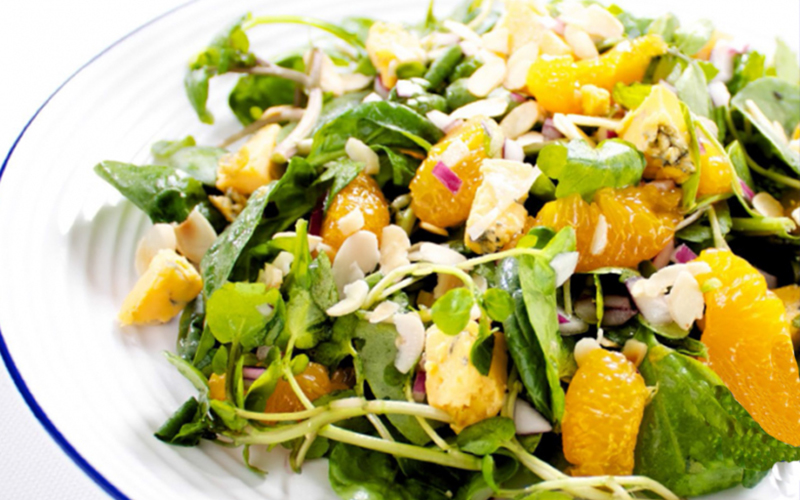 Ingredients
Serves 4
1 tablespoon olive oil
1 tablespoon red wine vinegar
1 medium red onion, very finely sliced
2 large oranges
200g (7oz) baby spinach
85g bag watercress
225g (8oz) Cropwell Bishop Shropshire Blue
50g (2oz) blanched almonds
How to make it
Now summer threatens we thought a salad recipe would be good and this one is a beauty. And it's packed with goodness:
1. In a large salad bowl, mix together the olive oil and vinegar. Season with salt and black pepper. Add the red onion and stir well.
2. Using a serrated knife, peel the oranges, removing all the pith. Do this over the salad bowl so that you catch all the drops of orange juice. Segment the oranges with the knife to remove all the membrane, adding them to the bowl with the juice.
3. Put the spinach and watercress into the salad bowl. Toss together to coat in the dressing. Add chunks of Cropwell Bishop Shropshire Blue cheese.
4. Toast the almonds, either under the grill or in a heavy-based frying pan, until they begin to brown lightly. Tip onto the salad whilst hot, then serve immediately.
(Courtesy of the British Cheese Board)