Smoked Lincolnshire Poacher Soufflés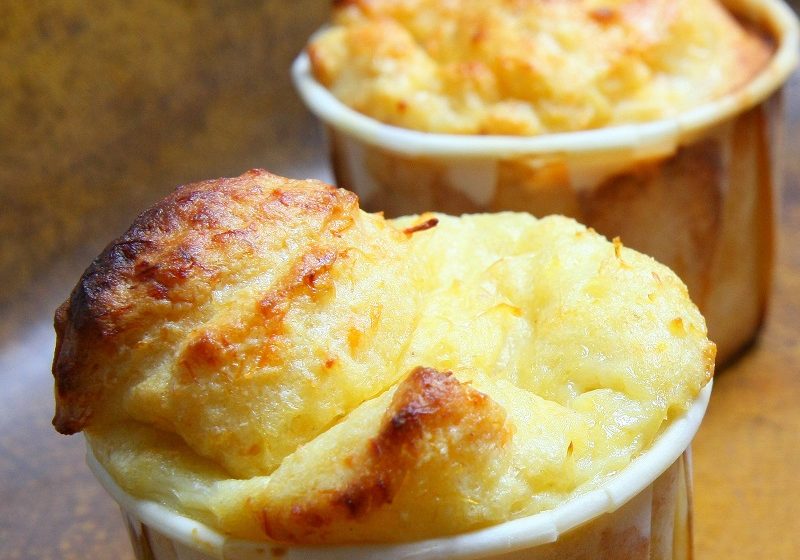 Ingredients
Serves 4
35g butter
50g plain flour
250ml full fat milk
2 egg yolks
5 egg whites
75g Smoked Lincolnshire Poacher, finely grated
1/2 tsp nutmeg
Salt & pepper
Extra butter and flour for preparing the dishes
How to make it
Smoked Lincolnshire Poacher Soufflés not only look the business, but the cheese has an earthy and powerful taste that is nuttier than a mature cheddar with overtones of an aged alpine cheese. It takes this classic dish to a whole new level.
Preheat the over to 200°C /400°F/Gas 6
Grease a soufflé dish, then add a little flour and tap around covering the dish
In a saucepan melt the butter
Add the flour and mix for a few minutes until the roux has a little colour
Begin adding the milk little by little, ensuring the mixture becomes smooth before adding more milk
Bring the mixture to the boil then remove from the heat and let cool
In a separate bowl mix the egg yolks and cheese
Season with nutmeg, pepper and salt
In another bowl whisk the egg whites until they are moderately stiff
Ensuring the roux is cooled enough, begin adding the cheese and egg mix, mixing with a metal spoon
Once all combined, fold in the egg whites gently
Spoon the batter into the soufflé dishes
Cook for around 20-25 minutes – resist the urge to open the oven door until ready otherwise it will collapse!
Smoked Lincolnshire Poacher Soufflés are an ideal starter, serve simply as it is