Meet The Makers… Appleby Creamery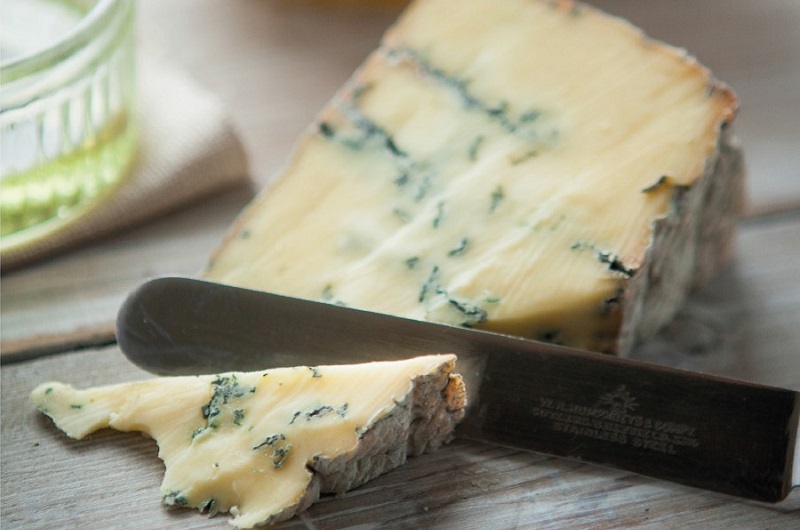 Nestled in the Eden Valley in Cumbria, Appleby Creamery produces a wide range of distinctive and characterful cheeses ranging from soft cheeses, such as blue, brie and smoked brie to hard varieties, including cheddar and Caerphilly-style cheeses.
Using milk from cows, goats and ewes, the creamery produces a variety of cheeses suitable for cooking, baking and sharing. Run by cheese enthusiasts, the creamery operates as part of the Cows & Co group.
The team
The product range has been developed as a result of a collaboration between their dairy farmer Mark and their cheesemaker Maurice. Maurice is an artisan cheesemaker and Mark is the 4th generation of Callanders to farm at Crofthead, in Dumfriesshire Scotland. Mark has spent the last 20 years developing and nurturing his Ayrshire herd with great skill and expertise to produce the best possible milk.
Their expertise and experience, combined with the highest quality ingredients makes the Appleby Creamery cheese an amazing range of award-winning products. Their unique interpretations of traditional recipes are taught to their apprentices who bring these cheeses to life. They are trained with traditional methods and each gain time-honoured cheesemaking skills.
The cow's milk range includes:
Black Dub Blue is a medium soft cheese, which is creamy and rich. It derives a subtle contrast of flavour from the tangy veining. (This cheese will be available in February's Cheese Club boxes!)
Blencathra. This Caerphilly-style cheese comes without the traditional rind and with a fresh and crumbly texture. It has a creamy, yet fresh flavour.
Edan Chieftain is a close textured mature 'cheddar style' cheese made from pasteurised cow's milk. Clean & well-rounded flavour that is perfect for cheddar enthusiasts.
Eden Smokie. This is a smoked version of their brie. Smoked in-house in the traditional manner; using a subtle mix of apple and oak woods.  The flavour is a perfect balance with a rustic refinement.
Eden Sunset is a smooth, close-textured cheese with a clean, mellow flavour, similar to Double Gloucester. Made from pasteurised cow's milk it has a rounded buttery flavour.
Eden Valley Brie is a white mould-ripened brie cheese. Its flavour fills the mouth with intensity and the luxurious creamy texture rounds off a sumptuous taste experience.
Flakebridge is a smooth, hard-pressed, coloured cheese with a firm, slightly flaky texture and a subtle tangy taste.
Old Applebian is a crumbly, open-textured cheese with a pronounced, lemony flavour and a lingering creamy aftertaste.
Smoked Chieftain has a mature and deep flavour which balances with the smokiness.
The goat's and ewe's milk range includes:
Eden Ivory is a hard ewes milk cheese; mild, creamy, with a sweet aroma and a nutty undercurrent.
Hootenanny is a semi-hard cheese made from pasteurised goat's milk. Pure white in colour; rich creamy texture gives way to fresh, delicate flavours.
Smoked Hootenanny is smooth & silky in texture. The delicate flavour balances subtlety with oak & apple wood smoke.
Nanny McBrie is a mould ripened goat's milk brie. A smooth, rich, creamy, white brie made from pasteurised goat's milk.
Nanny McBrie features in January's Cheese Club box. Black Dub Blue, and a heart version of Appleby's brie may also feature in our February's Cheese Club. Sign up today and get 50% off* with code CLUB50.