Meet The Makers… Bookham Harrison Farms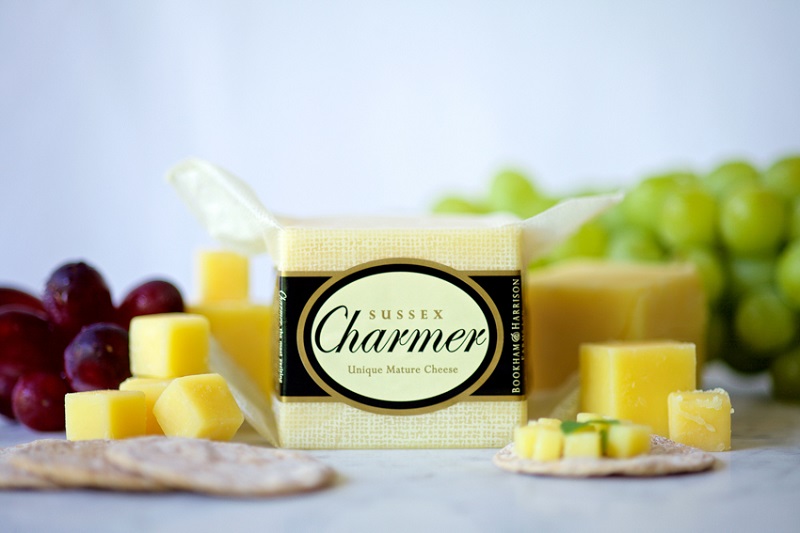 Bookham Harrison is a family owned business on the Sussex border with Surrey, twenty minutes south of Guildford, in the village of Rudgwick. The Harrison family started milking nine cows here, back in 1952. Since then, they have transformed that tiny herd into the successful agricultural enterprise that R. Harrison and Sons is today.
Over in Mid-Sussex, another family, the Bookhams, were making Twineham Grange and South Downs Butter, using milk from the Harrisons' dairy. It was whilst making this Vegetarian version of Italian Style Hard Cheese, the only one ever to be produced in England, that a strong relationship was forged between the two families, leading them to create another unique and very special cheese: Sussex Charmer. 
This cheese-making alliance formed Bookham Harrison in 2007 and the business started supplying cheese right across the UK and beyond. One of their enterprises was their 'Sussex Charmer Cheese on Toast', which is served at many prestigious events, including Royal Ascot, The Chelsea Flower Show and Goodwood.
Their Sussex charmer cheese is based on a combination of two separate recipes, one a mature farmhouse cheddar and the other an Italian style hard cheese, this unique product has been wowing the national and international cheese scene for over a decade, winning GOLD at the International Cheese Awards 2008, 2010, 2012, 2013, 2014, 2015, 2017, 2018, as well as the prestigious Best British Cheddar at The Quality Food Awards 2017.
Sussex Charmer has the perfect taste credentials to complement fruit of any description. Its long taste profile in the kitchen soon becomes a chef's best friend. Endowed with great meltability, it adds a sublimely creamy taste when grated over pasta. This versatile cheese represents a stunning addition to the cheese board.
Look out for Sussex Charmer in upcoming Pong Cheese Club Subscription boxes.