Wine Pairing – Hard, Soft, and Blue Cheese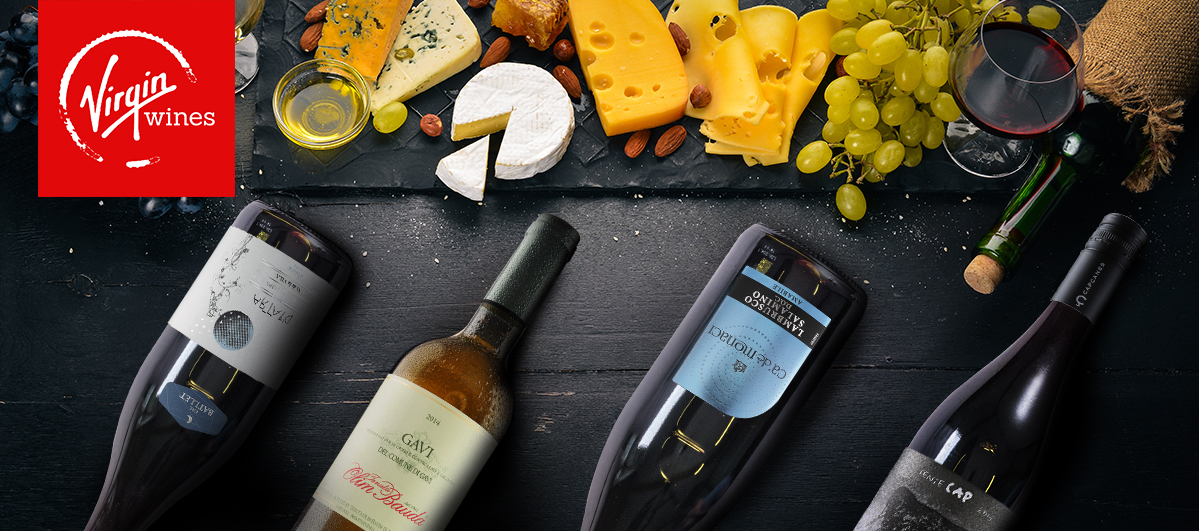 Here are four wine pairing for some of our favourite cheeses.
Manchego DOC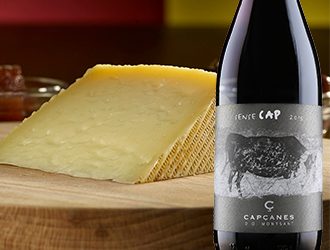 Manchego is named after the hot and dry plains of La Mancha, right in the heart of Spain, just south of Madrid. The wonderful nutty and caramel flavour of this legendary cheese comes from the heat and dryness of the landscape and the milk that is produced by the sheep in those conditions.
The perfect wine for this pretty fabulous cheese is the spectacular Nu Allonge Cava. A Spanish light sparkling wine, it's packed full of subtle citrus flavours which pairs quite nicely with the nutty and caramel taste of a beautiful Manchego. Prefer a good red wine with your cheese? Try Capanes Sense Cap, a delightfully expressive red blend of Garnacha, Syrah and Merlot from Spain. A real treat for the taste buds, it's full of fruity and very delicious flavours and is light enough not to overpower a Manchego DOC.
Bocconcino di Langa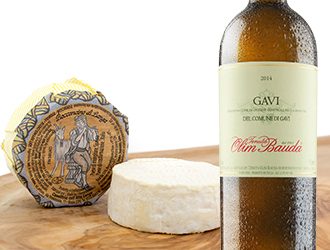 You need a cheese like Bocconcino de Capra to make your day even better. It has a supple, springy texture which, when young, is delicate and soft. As the cheese ripens the texture becomes firmer and the flavours deepen with a sharply sweet goaty flavour. It's a fabulous goat's cheese all the way from Italy, and we've found two wines from the same region of Piemonte which will definitely take your fancy.
Anello Piemonte DOC Barbera is produced by winemaker Claudio Manera. A red wine with good acidity and dark fruit flavours, this wine will cut through the creaminess of the Bocconcino making your mouth water.
Fancy a refreshing white instead? A white wine that can tick all of the boxes when paired with Bocconcino de Capra is Olim Bauda Gavi, a dry white wine of outstanding quality which can stand up to the flavours of the cheese with its high concentration of fruit flavours.
Gorgonzola Dolce DOP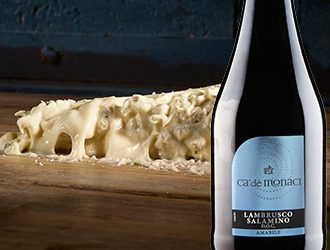 Gorgonzola Dolce DOP is a cave-aged stunner with an aromatic buttery yellow paste shot with greenish mould, rich and spicy. Gorgonzola never ever disappoints. Here are two stand up wines which will definitely live up to the flavours of Gorgonzola, starting with our fabulous Lambrusco Salamino.
The 'off-dry, semi-fizzy' Lambrusco Salamino matches the subtle sweetness of Gorgonzola, and it has a lower alcohol content of 8% making an interesting change to the big reds and ports more commonly paired with cheese.
Wine number two? How about the award-winning Ca' Vegar Custoza DOC Garganega blend white wine. Quality is key with this wine, and you can definitely tell with its pear and tropical fruit aroma and flavours. It definitely has the capability of standing up to the strong, stunning taste of Gorgonzola Dolce DOP.
Picos de Europa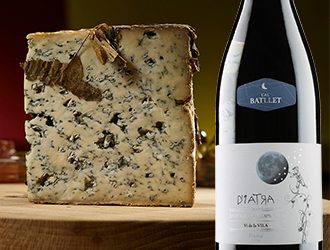 A cheese more commonly known as Picos Blue made in the high mountains of Spain, Picos de Europa is a very salty variety of cheese and is incredible moreish. It has a wonderful spicy taste that gives it a long pleasant aftertaste. So what would be its perfect match? A Spanish red and white such as Cal Batllet Priorato and Pazo Senorans Albarino.
Cal Batllet Priorato is a perfect match for Picos de Europa. Produced in a hot region, this full bodied red offers powerful flavours of ripe fruits which will tantalise the taste buds when enjoyed with a salty cheese. For those who prefer glass of white wine, Pazo Senorans Albarino, has subtle salty and citrus flavours. The Albarino grapes were grown on the Spanish coastline of Galicia giving them the salty characteristics.