A History of Brie de Meaux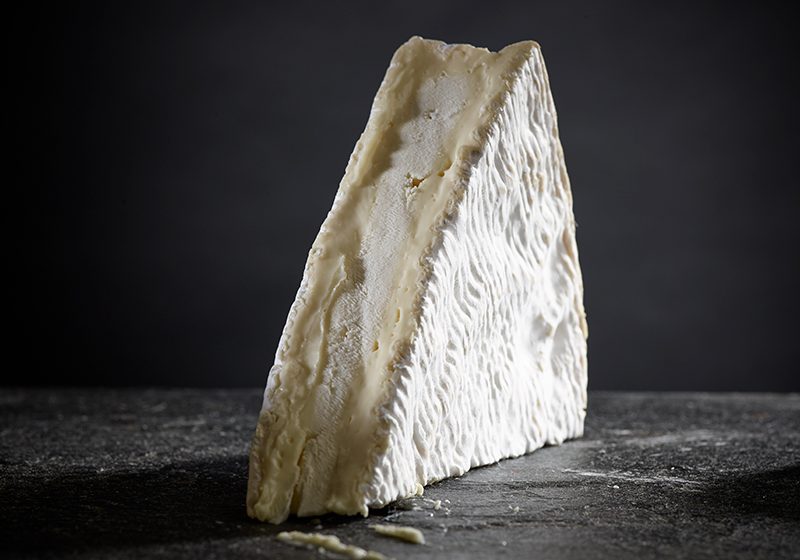 Brie De Meaux is the most famous of all Bries and in our opinion the very best of all. This gorgeous, buttery and earthy cheese is steeped in French history and has on many occasions been the cheese of royalty.  Brie De Meaux is still traditionally artisan made, just 30 miles east of Paris in the region of Ile-de-France but it has a history going back over one thousand two hundred years!
Middle Ages
Brie De Meaux AOC was first created in the Middle Ages by the monks of the Priory of Rueil en Brie.  Its reputation began when, in 774, French Emperor Charlemagne stopped at the priory and discovered a cheese which pleased him so much that he asked it to be delivered regularly to his Castle in Aachen. In 1217, King Philippe-Auguste judged the cheese to be so excellent he sent two hundred rounds of Brie de Meaux to all the members of the court as New Year gifts. The famous poet Eustache Deschamps was a lover of the cheese but not of France; he said "Brie de Meaux is the only good thing to come out of this country." And during the famous escape of Louis XVI from his arrest at the house of Sausse, Varennes, he lost precious minutes to satisfy his ravenous appetite with Brie and red wine.
16th Century
Brie de Meaux hasn't just been adored by the French: Henry IV also fell under the spell of the cheese. The English king discovered Brie when he ate it at a supper with the Queen at the old castle of Meaux, one night in February 1594. The story goes that afterwards, the Queen always requested that the cheese be served to please her husband and according to legend, he favoured enjoying a Brie with his wife, Queen Margot, rather than joining his mistress, Gabrielle d' Estrées.
19th Century
But it was in the 19th century that Brie de Meaux really saw its popularity soar. At one of history's most superior banquets, the Congress of Vienna, the 19th-century French diplomat Talleyrand reportedly called for a break from divvying up the nations, following the fall of the French Empire, in order to stage a cheese contest. More than sixty varieties of cheese were brought together, which were all tasted with great attention. Lord Castlereagh represented the English with Stilton, Dutch minister Baron de Falck nominated Limberger, Italy presented Strachino and Switzerland put forward Gruyere to name but a few. Duke de Talleyrand remained quiet until the end, when the Brie was brought in. After a vote they all praised French gastronomy and maintained that there was no other cheese that matched up to the Brie de Meaux and declared a new king 'Le Roi des Fromages' (King Of Cheeses).
We'll leave the last word to a poet called Verfele, who wrote a poem in 1825 about the gastronomy of the Brie de Meaux. The poem talks about its flavour and how it is best when eaten with good wine from Epernay.
"You reign with good wine
Qu'Epernay thy neighbor gives us
The throats of mankind.
Do you feel your best flavor
It is better to feel its worth…"
If you would like a poetic experience with a Brie de Meaux you can order it here. Otherwise why not try our collection of historically wondrous cheeses in The French Superieur Selection box?