A Guide to Selecting, Cooking and Serving Baked Cheese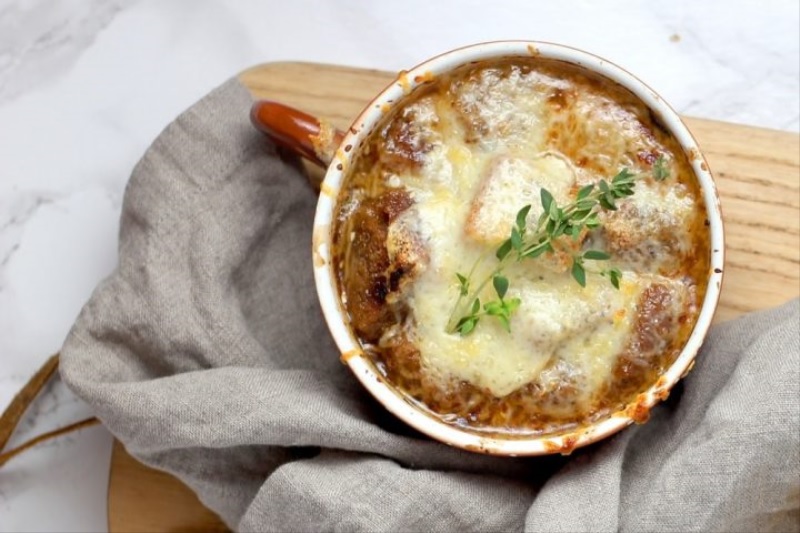 We all want our dinner parties to impress and, while traditional cheese and crackers can work well as an appetiser, baked cheese can take your menu to the next level.
We all know that cheese is great for adding texture and flavour to an array of dishes. In fact, Brits love it so much that statistics from the British Cheese Board have revealed that we consume around 700,000 tonnes per year. And, while you may already love incorporating cheese into your daily dishes or serving up a tasty cheese board after dessert, it could be time to try something new.
Baking your cheese is a great way to add some sophistication to your evening and, and with some of the most popular cheese types able to be baked, you can make sure your guests still get a fix of their favourite dairy food. In this article, I will be sharing five baked cheese ideas, including how to cook and serve them.
Camembert
This is probably the most popular cheese to bake, and with good reason. The soft, creamy centre makes it ideal for dipping and, as the rind surrounding it has a higher melting point than the middle, you can ensure it'll stay structured while your guests tuck in.
Baking Instructions:
Pre-heat your oven to 200°C (180°C fan)
Use a knife to slash your cheese across the top in a diagonal pattern
Drizzle with a tablespoon of olive oil and top with sprigs of rosemary and thyme
Bake for 20 minutes
Serving Suggestions:
Camembert is famously paired with bread for dipping and served plain but, if you want to bring something new to the table, try mixing preserves like honey into the melting middle for an extra sweet treat. If your guests enjoy spice, you could even add a twist by drizzling your Camembert with chilli oil or sweet chilli sauce for an extra kick that everybody is sure to enjoy.
Goat's Cheese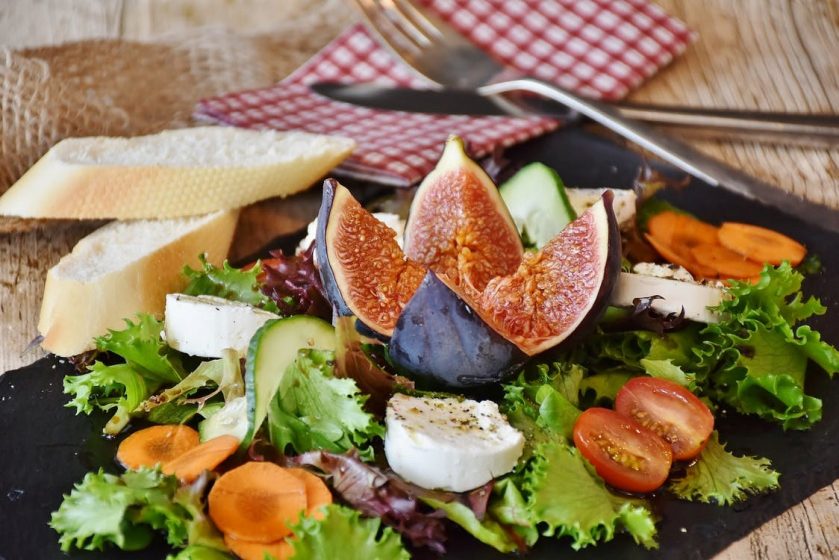 Goat's cheese is often described as having a tart, earthy flavour that will melt in the mouth. It's available in a range of different flavours and textures from creamy and crumbly to mild and mature. Despite having a distinctive taste, it's a very versatile cheese so can be paired with an array of delicious sides and sauces.
Baking Instructions:
Pre-heat the oven to 200°C (180°C fan)
Cube the cheese and cut the rind off with a knife
Place the cubed cheese into a cast iron pan with some garlic, herbs, and a drizzle of olive oil
Bake for 6–8 minutes
Pre-heat the oven to 200°C (180°C fan)
Press the goat's cheese into the small baking dish, making sure it reaches all corners and is level.
Bake for 20–25 minutes until the cheese is piping hot in the middle.
Serving Suggestions:
Bubbling creamy goat's cheese is beautiful when paired with bread and crudités for dipping, but it will taste sensational when it has a tomato-based sauce accompanying it. Create a homemade marinara sauce and spoon it into the baking dish with your goat's cheese for a truly tasty treat or add a sweet touch by stirring honey through it. For the warmer months, bake chunky rounds of goat's cheese and toss into a refreshing salad.
Brie
The distinctive earthy and buttery taste of Brie makes it the perfect choice for many cheese-based dishes. Although it's great cubed and tossed into salads or melted onto pasta, when baked, Brie can make one of the most comforting dishes to tuck into.
Baking Instructions:
Pre-heat the oven to 200°C (180°C fan)
Place the cheese (with the rind still intact) in an oven-proof dish
Spread a layer of butter across the top of the brie
Bake for 10–12 minutes or until the centre doesn't feel firm anymore. You can check by pushing down on it with a spoon
Serving Suggestions:
Once your brie is cooked, I recommend leaving it to cool and then cutting it into 2cm wedges and serving it with some bruschetta toasts and sun-dried tomatoes to create an unforgettable starter. It'll even make a great canapé when served with a variety of cured meats.
If you're serving your baked cheese after dessert, keep it sweet by adding a honey and a balsamic drizzle straight out of the oven for a truly tantalising taste.
Blue Cheese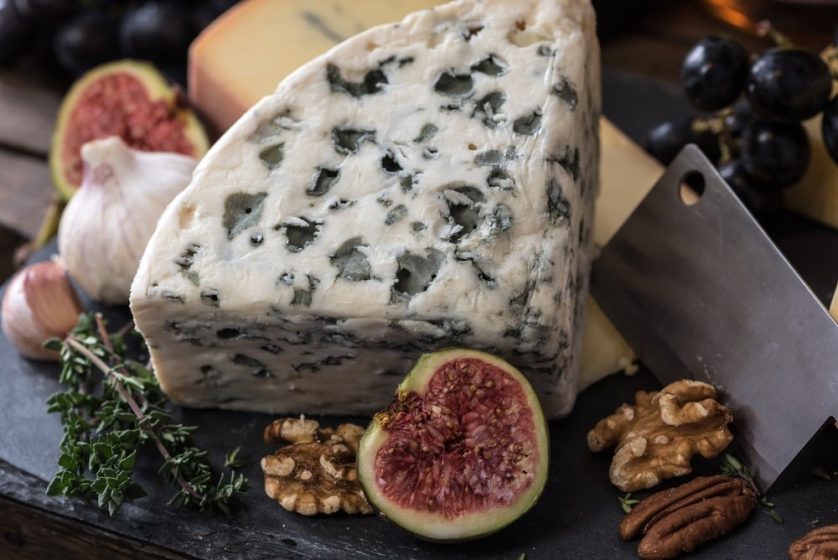 We can't forget about those blue cheese lovers out there, and luckily for you, baking blue cheese is simple and tasty. Packed with an unmistakably tangy flavour, this can certainly get the conversation flowing at your dinner parties, so give it a go.
Baking Instructions:
Pre-heat the oven to 200°C (180°C fan)
Remove the cheese from any packaging it comes in.
Use a fork to poke a few holes sporadically across the surface of the cheese.
Bake for 10–15 minutes.
Serving Suggestions:
The rich taste of blue cheese means it'll work fantastically as a dip of its own. Simply pair with crunchy crostini or toast and slice your favourite fresh ciabatta roll.
The beauty of blue cheese is that despite its strong flavour, it pairs beautifully with so many other foods. Try roasting some figs for around 20 minutes at 200°C (180°C fan) with honey and walnuts and using as toppings for your molten blue cheese. If you've got any leftovers after the night is over, we recommend tossing into your spaghetti for a quick and simple dinner that'll satisfy your taste buds.
Gruyère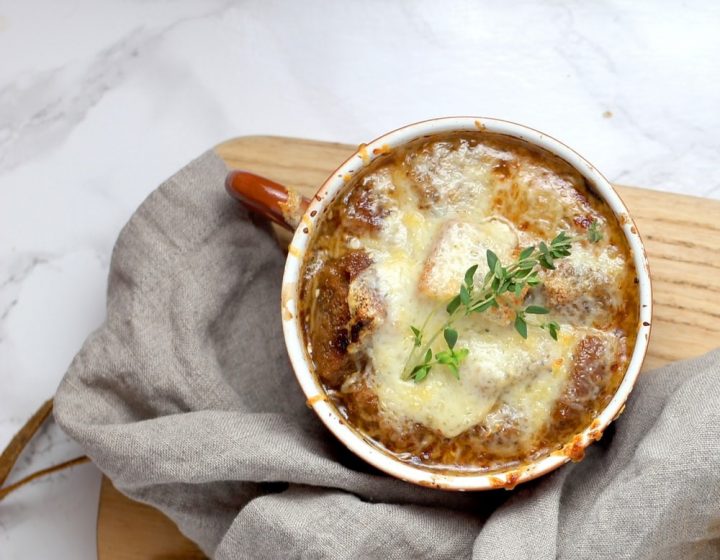 Most famous for being the topping on a delicious French onion soup, gruyère typically has a strong, tangy taste which makes it easily identifiable in any dish. This cheese is made from cow's milk, which means that it's undeniably smooth and creamy, so consider baking it for when you next host.
Baking Instructions:
Pre-heat your oven to 200°C (180°C fan)
Grate your gruyère into an oven-proof baking dish
Bake for around 15–20 minutes or until the cheese is bubbling and has started to brown
Serving Suggestions:
Baked ricotta can be incredibly versatile so, whether you choose to make a sweet treat by mixing honey and nuts into it or serve it with a kick from chilli oil and fresh garlic, your guests are sure to love it.
Stick with what you know and add some caramelised onions to your molten gruyère, for a twist on the classic French onion soup. Alternatively, pack it into boules and let your guests dip into it with some more crusty bread.
If you want to make the most of your gruyère, why not stir it into a tray of baked vegetables for a creamy twist on classic sides? I recommend pairing your cheese with oven baked courgettes, asparagus, shallots and garlic. Garnish with some pomegranate seeds and mango chunks for a beautiful, summery take on the dish.
Getting inventive with your dinner menu creates an unforgettable experience for anyone who joins you around the table. So, trade in traditional cheese and crackers for a beautifully baked cheese that can be eaten on its own or served alongside your favourite foods.
This article was written by Katie Georgeson from innovative kitchen appliance manufacturer Stoves.