Chaource Cheese Ice Cream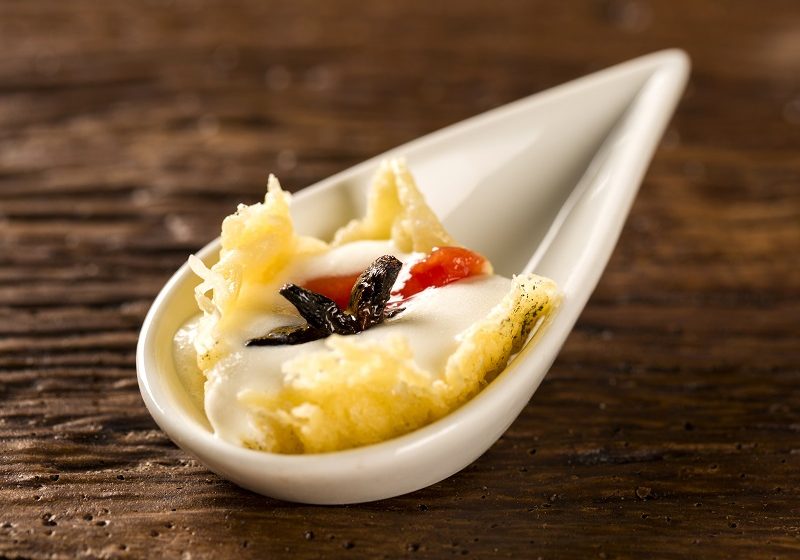 Ingredients
250g Chaource, diced (with rind)
125ml full fat milk
1 tbsp fresh lemon juice
100g caster sugar
Pinch salt
75ml heavy cream
How to make it
Chaource has the perfect smooth consistency for a cheese ice cream and a creamy, luxurious depth of flavour to make all the hard work worthwhile. You will need an ice-cream maker for this recipe.
Prep your ice-cream maker as per your instructions (for some, the canister or bowl needs to be in the freezer for 24 hours before using)
The rind is edible (and delicious!) so include it in your ice cream!
Place the Chaource, milk, lemon juice, sugar, and salt into a blender and pulse until smooth
Transfer to a bowl and add the cream
Pour the mixture into the prepared ice-cream maker, and leave on stir as per the instructions – usually around 30 minutes
Once the mixture is at the correct consistency, remove the bowl and transfer the contents to a freezable storage container
Freeze for another hour or two before serving
Serve with berries, a compote or just as it is!
For added glam, you could make parmesan baskets to hold each scoop of the cheese ice cream, topped with a berry and a sprig of mint
Many cheese make excellent ice-cream, in our opinion the more flavoursome the cheese the better. Try out the recipe with blue cheese, goats cheese or anything that's oozy, and let us know how you get on!