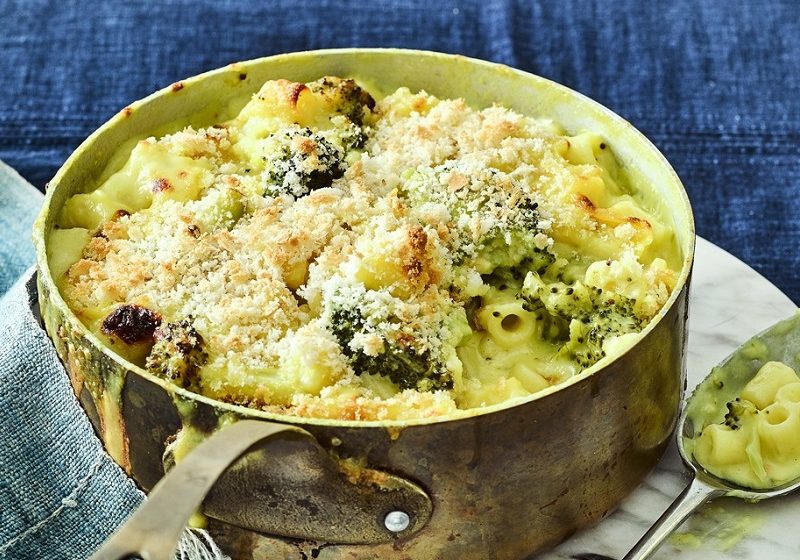 How to make it
We're keen as mustard on this Mustardy Mac and Cheese. Always use a strong cheese when making mac and cheese, we've gone for Pong's Extraordinary… Cheddar with a crunchy texture and deep flavour.
Pre-heat oven to 200°C/400°F/gas mark 6
Cook pasta in slightly salted water, reducing the cook time stated on the pack by 5 mins
Add the broccoli about 4 mins before the end of the reduced cook time
Reserve half a mug of the hot water before draining the pasta
Melt butter in a pan
Stir in flour and cook (whilst stirring) for around 4-5 mins to lose any raw flour taste
Add the milk and continue stirring until the sauce is smooth and thick, this should take at least 4 mins
Stir in the Cheddar until melted and then add the Sweet Mustard Ketchup and reserved pasta water
Season to taste
Pour the sauce over the cooked, drained pasta and broccoli
Pour into a suitable baking dish, sprinkle with the breadcrumbs and bake in the oven for 25-30 mins until golden brown and bubbling
Recipe courtesy of Tracklements
Similar recipes
This creamy casarecce pasta from star chef Tom Colicchio caught our attention as it's a dinner party showstopper. Top with a sprinkling of nutty, moreish Pecorino Toscano DOP.
Earthy mushrooms, moreish linguine and sweet (and extremely pongy!) Stinking Bishop are the core components of this dish.  The recipe can be found in Milk Made which is a book about cheese… How to choose it, serve it and eat it.