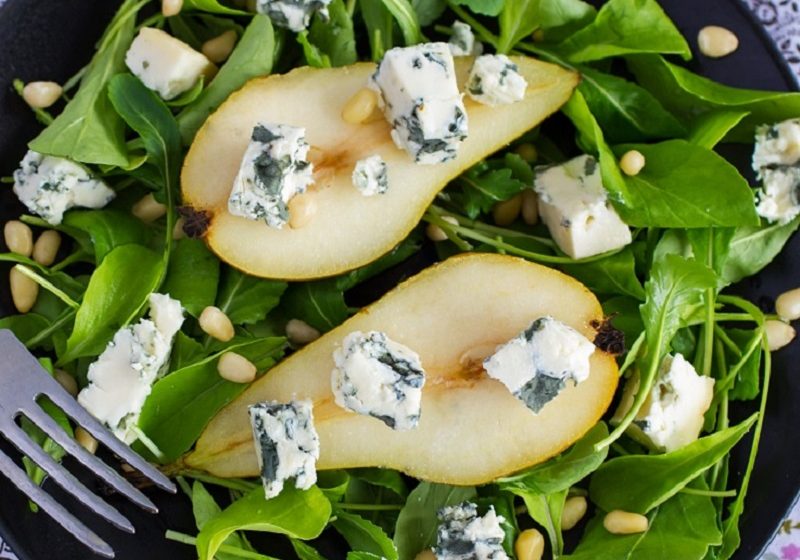 Ingredients
150g Bleu d'Auvergne
Approx 200g salad leaves, ideally watercress and rocket
2 pears – ideally Conference or Concorde
Pine nuts
For the dressing:
2tbsp balsamic vinegar
2tbsp walnut oil
3tbsp olive oil
1 peeled garlic clove
1/2 tsp sea salt
1tsp English mustard powder
pepper
How to make it
This is a fabulous and easy starter idea. The trick to making this salad really come to life is to use a blue cheese that delivers a strong flavour hit, and Bleu d'Auvergne does just that.
Heat a frying pan and lightly toast the pine nuts (no oil needed) until they begin to turn golden brown. Put aside.
Combine the vinegar and oils in a bowl.
Using a pestle and mortar, crush the garlic then add the salt until it's creamy. Work the mustard powder in until it becomes a paste. Add to the vinegar and oil combination and whisk.
Half the pears (peel, if you wish) and brush with a little of the dressing.
Wash the salad leaves then place into a large salad bowl.
Toss the salad with crumbled Bleu d'Auvergne, toasted pine nuts and the dressing. Serve.