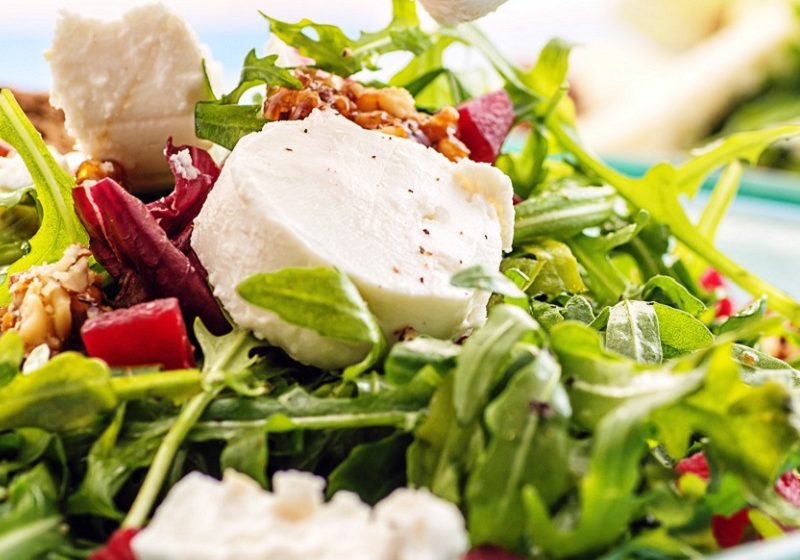 Ingredients
1x 200g salad – ideally frisée, radicchio and lambs lettuce
225g Golden Cross Log
100g pickled, sliced beetroot
150g walnut pieces
For the dressing:
2 tbsp red wine vinegar
pinch of golden caster sugar
8tbsp olive oil
salt and pepper
How to make it
If there's a better combination than Goat's cheese, beetroot and walnut we're yet to find it. Golden Cross is a bit sweeter than other goat's cheeses so it works particularly well with the savoury walnuts. Serve with French bread for a lovely light lunch.
Cut the goat's cheese log into 1 inch slabs.
Optional: Place the rounds onto a baking sheet and place under a grill, medium temperature, for 2-3 minutes or until the cheese has begun to brown.
Also delicious just as it is!
Tear the salad leaves into bite-sizes pieces and wash. If using a bagged salad, open and wash as necessary.
Mix the red wine vinegar, olive oil and sugar vigorously.
Cut the beetroot into bite-sized pieces.
Roughly chop the walnuts.
Arrange the salad, beetroot and walnuts on places. place two rounds of Golden Cross on each. Serve.