Tracklements and Pong – The Perfect Pairing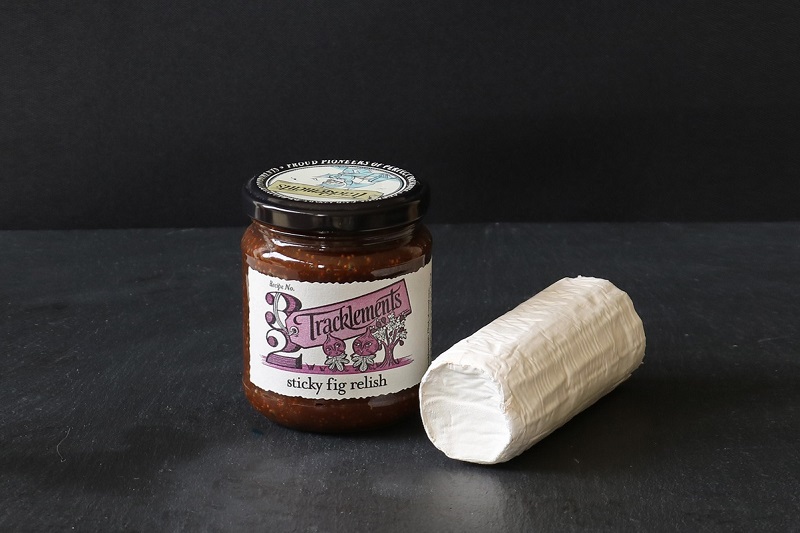 The finest cheese deserves award-winning relishes and chutneys, and the Tracklements range offers exactly that. The company, nestled in the heart of Wiltshire, are busy making a range of over 60 artisan condiments from the UK's first wholegrain mustard to fresh chilli jam. From a recent visit to the company we explore the world of condiments and discover exactly what it is that makes Tracklements so special.
Ingredients
We understand that good produce comes from the best ingredients, indeed cheesemakers often cite the importance of the grazing land of the cattle, and the resulting quality of the milk. So it's no wonder that this is the foundations on which Tracklements is built. They know the origins of all of their ingredients and work with British farmers and spice growers from all over the globe.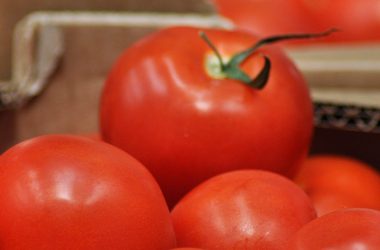 Their policy is to shop regionally where possible, then expand their radius where necessary. Quince is sourced from Somerset, mustard seeds from Suffolk, tomatoes from Isle of Wight, and so on. They have even occasionally collaborate with farmers to grow ranges they may otherwise import, (funding the crop regardless of outcome). They are also huge supporters of wonky vegetables which in turn helps farmers with unnecessary waste. Their support of the British farming industry mirrors our own ethos of supporting grass-roots producers.
Range
Tracklements have over 60 products, and every year produce speciality variants of which many then join the main range. Their products include mustards, relishes, chutneys, sauces, ketchups, jellies, dressings and fruit cheeses. Rest assured, we made sure to taste everything we could with the mountains of cheese we brought to the table (literally). Alongside their Quince Fruit Cheese we stock Perfect Ploughman's Pickle, Fresh Chilli Jam and their Original Onion Marmalade.
As you would expect, the pickle is fantastic with cheddars such as Montgomery's Cheddar and Wookey Hole Cave Aged Cheddar. The original Onion Marmalade is particularly nice with soft and semi-soft cheeses such as Chaource AOC and goat's cheese Ragstone Log. And we're all in agreement that the Chilli Jam goes with absolutely everything – blues, goats, washed rind; you name it, it works. We also sampled their chutney range and hope to bring this to our shop in the near future.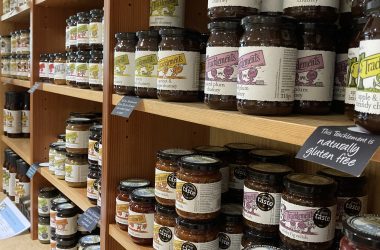 Method
We were lucky enough to see the process of mustard making on our tour. Their flagship wholegrain mustard is the heritage of the company, the reason the company exists. The recipe used now is the very same that their founder William used, found in a 17th Century diary. William made that mustard in a coffee grinder, whereas now state of the art production equipment ensures consistent quality and flavour.
Each condiment is handmade by the team in small batches, using time-honoured recipes found in their archive of recipe books. Tracklements are condiment pioneers in many different ways, for instance introducing an onion 'marmalade' had to be proven as prior to this, marmalade was only produced using citrus fruits. They also are on an education mission around fruit cheeses – essentially a stiff fruit puree packed with flavour. The 'cheese' element really refers to its firm consistency, the way it can be sliced and diced. Fruit cheese is most at home on a cheeseboard, and Tracklements have Quince, Damson and Gooseberry varieties. We currently sell the Quince Fruit cheese which is particularly good with the nutty, caramelly flavours of Manchego.
Approach
In addition to their support of the British farming industry, their ethical approach also stretches to the wider environment and corporate responsibility. They are B Corp Certified, which is a national recognised certificate, an award for the highest standard for social corporate responsibility. With a rigorous set of standards in place it covers everything from their environmental impact to governance. They believe that all stakeholders connected to them should prosper, from the people who grow and harvest the ingredients to their staff, the local community, the planet and their customers. They manage this in a range of ways, for instance using a sustainable electricity source, recyclable packaging, and a unique waste water treatment.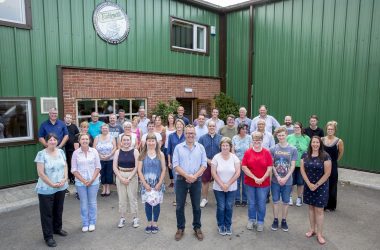 We are very proud to stock Tracklements products and to be a partner and friend of the company. We hope to continue to mirror their standards and ethics as our relationship continues in the future. Check out the range of accompaniments that we currently stock. Plus we've updated our recipes with some new creations, courtesy of Tracklements!