On the First Day of December, Pong Gave To Me…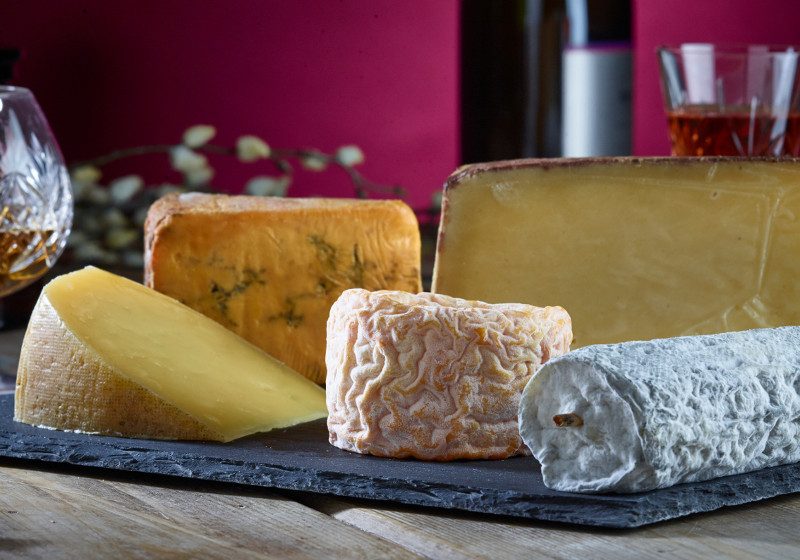 We get very excited about Christmas here at Pong and we thought this December we would treat you all to some early Christmas presents.
So starting from 1st December 2014, we will post a new exciting offer each day for 12 days. These offers will have their own unique code and will last for that day only! You'll be able to get money off or free delivery on each special daily product.

Follow us on Twitter and like our Facebook page to take advantage of these offers.
Have a fantastic Christmas, filled with great cheese and good cheer!

1st December – Free Delivery
2nd December – 15% off The Classic Tasting Box

Terms and conditions
One voucher use per customer. Each offer code will expire at midnight on the day it is advertised. These offers are not available in conjunction with any other offer. All orders are subject to our normal terms and conditions:
1. Seller and Customer:
The Seller is Pong Cheese Limited, registered in England and Wales No. 6755963. VAT registration number 942 7266 09 ("Pong", "we" or "us"). These terms and conditions (of which the Security and Privacy Policy form a part) apply to all orders which you, the customer ("you" or "your") place using this website, www.pongcheese.co.uk for items ordered by Internet.
2. Order process and registration:
Once you make an order, we will choose to accept it or not and will check your card details and your address. If we are satisfied then we will take payment from your card.
Goods are subject to availability. If we are unable to supply the goods, we will inform you of this as soon as possible and offer an alternative. If the alternative is not suitable then a full refund will be given if you have already paid for the goods.
We highly recommend you provide us with a correct e-mail address. In this case we will send you an order acknowledgement e-mail. This email does not constitute either a confirmation of the order or acceptance by us of the order.
Unless we have notified you that we do not accept your order we will then have entered into a contract, regardless of whether we may have debited your card or sent an acknowledgment e-mail.
The contract will be formed at the place of dispatch of the goods, namely the UK.
If you decide to register with us to purchase items using the Pong website, you will responsible for maintaining the confidentiality of your account username and password and for preventing unauthorised access to your account. You agree to accept responsibility for all activities that occur under your account or password. Please take all necessary steps to ensure that the username and password is kept confidential and secure. Please inform us immediately if you have any reason to believe that your username and/or password has become known to anyone else, or are being, or are likely to be, used in an unauthorised manner. Please ensure the details you provide us with on registration are correct and complete and inform us immediately of any changes to those details (e.g. change of email or postal address). You can access and update your registration details by 'logging in' on the site.
You agree not to impersonate any other person or entity or to use a false name or a name that you are not authorised to use.
3. Pricing
Products are invoiced in GBP sterling at the price prevailing at the time you place your order and are not inclusive of delivery fees unless otherwise stated.
All prices displayed on the Pong Website include Value Added Tax (VAT) which will be charged at the current rate when applicable.
Although we try to ensure that all prices on the Pong Website are accurate, errors may occur. If we discover an error in the price of items you have ordered, we will contact you as soon as possible. You will have the option of either reconfirming your order at the correct price or cancelling it. If we are unable to contact you, we will treat your order in respect of the incorrectly priced item as cancelled.
We reserve the right to update prices displayed on the Pong Website from time to time.
4. Payment
You may pay for the items which you order online with most major credit cards and debit cards using our secure online checkout. We regret that we cannot accept cheques or cash as payment online.
We can also now accept payments by PayPal. Simply select the PayPal logo in the Checkout and follow the on screen instructions.
When you place your order, our secure-payment gateway partner Stripe will automatically ask your card issuer for authorisation for this amount. If we get a valid authorisation, your card issuer will hold this value expecting a charge from us. Pong products are charged at dispatch and will appear as "Pong Cheese Ltd" on your statement.
To store your credit card details you will need to complete our online registration. Once you have registered, you will only need to sign in and your card details will automatically appear in the payment details. If you have 3D secure verification (Visa or Mastercard only) for your card, you may still need to provide a user name and password to complete your payment.
Please note that we cannot guarantee the security of any data sent by email. Accordingly, please do not send us payment information via email. For details of the security measures we employ, please read our Privacy Policy.
About Stripe:
The Stripe Checkout service ("Stripe Checkout") is technology that makes it easier for merchants on the Internet ("Merchants") to collect payment from individuals like you. Stripe Checkout also makes it easy for you to store a credit card or debit card ("Payment Credentials") with Stripe for use across the websites of Merchants who've chosen to enable it.
When you check out on the website of a Merchant that has Stripe Checkout enabled, we will ask you if you'd like us to remember you. When you allow us to remember you, Stripe will store certain identifying information, such as a password, your email address, or your mobile phone number ("Stripe Credentials"), and your Payment Credentials. The advantage of remembering you is that it will make your checkout quicker and easier if you come back to the same website, or to any of the other websites that use Stripe (a "Checkout Enabled Site")–this can be especially handy when you're on a mobile device or don't have your credit card in front of you.
Stripe Checkout is a way of storing your Payment Credentials, but it doesn't change anything else about your relationship with the Merchant you're paying or your bank or credit card company. You are ultimately responsible for the purchases you make using Stripe Checkout. Also, the Merchant is the one responsible for providing you the goods or services that you purchase using Stripe Checkout, not Stripe. Stripe will use our reasonable efforts to keep your Payment Credentials secure.
If you want to delete your Payment Credentials, stop storing information using Stripe Checkout, or change your settings, you can send an email to support@stripe.com.
By using Stripe Checkout you represent and warrant that you are at least 18 years of age and that you will not use Stripe Checkout for any fraudulent, unlawful or abusive purpose.