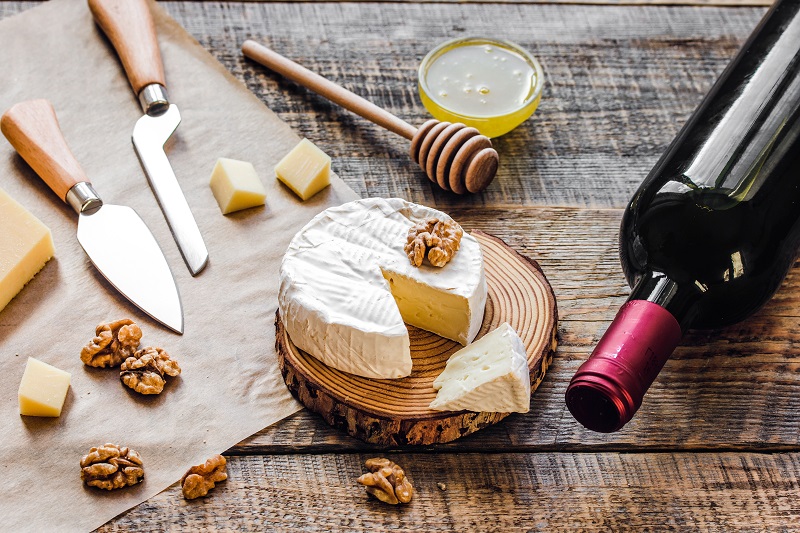 The "Meze Cheeseboard"
With the Meze Cheeseboard you present just one cheese and surround it with a range of carefully chosen accompaniments for both contradictory textures and complimentary flavours. Without the distraction or dilution of other cheeses this board is in effect, a tribute to one particular cheese.
So which cheese?
The central cheese should be big, raw, loud and of course, fantastic. Don't be shy of choosing a strong cheese, as well-selected accompaniments will temper this strength. The choice of other ingredients should be entirely chosen with your cheese in mind: dry, crumbly cheeses cry out for wet, fresh fruits; pasty fresh goats' cheese works well with dry and brittle toasted almonds; aggressive blues call for a sticky sweetness such as honeycomb and the soft stinkers work with the European spices such as caraway and cumin. You can also differentiate through using seasonal cheeses and locally grown or produced.
Some of our recommendations:
Stinking Bishop with apple and caraway seeds
Epoisses de Bourgogne AOC with roasted cumin
Langres AOC with caramelised fig and chilli rhubarb
Sparkenhoe Red Leicester – with sweet onion jam
Gorgonzola Dolce DOP – with honey and walnuts
View our Pinterest page for some ideas on layout and more cheeseboard tips.