WIN a Heart-Shaped Box With Your Cheesiest Valentine!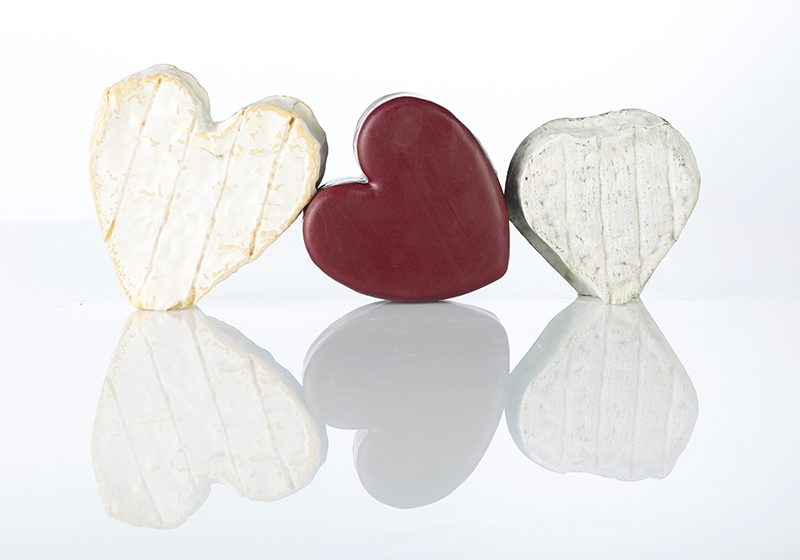 It's back! The best, cheesiest love poem competition on the internet! Yes, it's that time of year once again for Pong's Cheesiest Valentine Competition! We're giving away A Heart-Shaped Box with a box of Thomas J Fudge's Biscuits for Cheese to the best short poem or one-liner, dedicated to a loved one, with a cheesy twist. Indeed the 'loved one' can even be a cheese!
For example the wistful 'when we're miles apart, I Camembert it' or the heavily-committed 'I will love you as Langres as I live!' For inspiration, have a read of the winner of last year's prize with this spectacular reworking of Shakespeare's Sonnet 18:
"Shall I compare thee to a brie de meaux?
Thou art more cheesy and inclined to grate
Rough winds from thy darling buds do blow,
For thou art closer to thy sell-by date
Sometime too hot the eye of heaven shines
Upon the gold complexion of that cheese
But the piece of brie, ripening in its rind
Is sweeter than thy sweaty brand of sleaze.
For though our fleshy pleasures all must fade
Too fleetingly that pungent ripeness passed
That brie de meaux, that settled in the shade
I left awhile, expecting it to last.
You loved me once, and did your best to please
And I loved you, until you ate my cheese"
You can enter on Twitter by quoting #cheeselove or post on our Facebook page. You can even enter by adding #cheeselove to your gift message on any Valentine order you place on the Pong site.
The competition will run until the end of Sunday 7th February at which point we'll choose the best poem/ one-liner and will contact the winner to arrange for the Heart-Shaped Box to be sent in time for Valentine's Day (Sunday14th February).
Terms and Conditions:
1. The prize is a Heart-Shaped Box by Pong with Thomas J Fudge's Biscuits for Cheese all worth £39.85 including delivery to mainland UK. 2. There is no cash alternative. 3. The competition is open to all UK residents aged 18 and over, excluding employees of Pong Cheese Ltd. 4. Only one entry per household will be permitted. 5. This is an online competition only – postal entries will not be accepted. 6. No purchase necessary. 7. The competition closes on Sunday 7th February 2016. 8. The judges will choose a winner on or after 8th February 2016. 9. The decision of the judges is final and no correspondence will be entered into. 10. Entry into the draw implies acceptance of these rules. 11. The winner will be notified by email or social media. The winner then has 7 days to claim their prize by return email. If after that time the prize has not been claimed another winner will be selected. 12. In the unlikely event of the prize being unavailable we reserve the right to substitute the prize with one of equal or greater value.