Westcombe Cheddar and Chilli Bread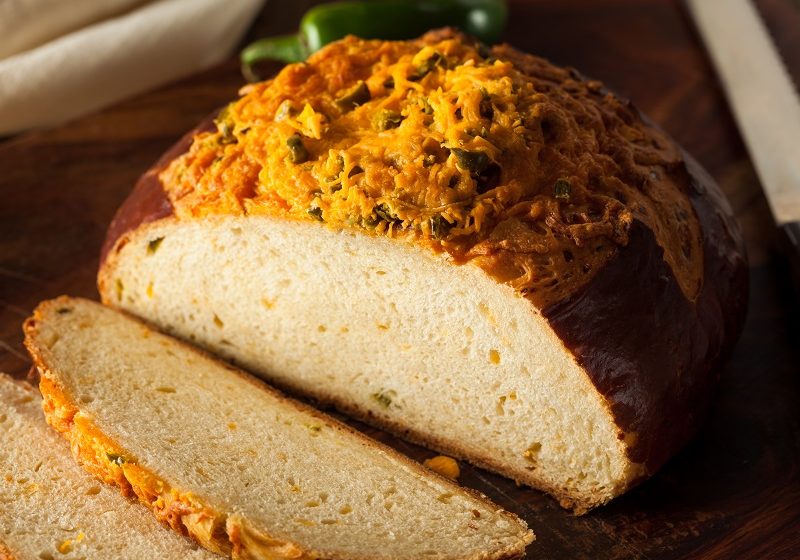 Ingredients
Walnut-sized piece of fresh yeast
420ml warm water
560g strong flour
60ml olive oil
3 tsps of green chillies, finely chopped and deseeded
140g Westcombe Cheddar
45g Parmesan
1 egg
6.5g salt plus a pinch for egg wash
How to make it
Westcombe Cheddar is has a fantastic powerful taste which is what you need in a cheese when paired with chilli. The flavour combination in this bread recipe creates rich and earthy tones that is melt-in-your-mouth gorgeous. Serve warm with a knob of butter.
In a mixing bowl, combine the yeast and water then add your flour.
Once combined, add salt and olive oil.
If you're mixing by hand, slowly stretch and combine until the mixture begins to form a wet dough. If you're mixing with a mixer, use the dough hook attachment and knead for about 2-3 minutes
Add the chillies, 100g of the Westcombe Cheddar, and about half of the Parmesan.
Mix for another 2 minutes.
Cover and leave to rise at room temperature for 2 – 2.5 hours, until it doubles in size
Turn the mixture onto a floured surface and shape into a rectangle
With the short side facing you, fold in the top right corner to the bottom left, and the top left corner to the bottom right making a triangle
Take the top of the triangle and fold into the bottom of the triangle using your thumbs to roll the seam underneath. continue to take the top of the triangle until the seam is folded in completely
Slowly spin the loaf on the worktop shaping it into a round and using your palms to stretch inperfections underneath the loaf
Cover bowl in oiled clingfilm and leave to rise
Transfer to a baking tray
Slash the top of the loaf with a cross, approx 1 inch deep
Pre-heat oven to 200°C/180°C fan/Gas 5.
Brush the top with an egg beaten with a pinch of salt, then sprinkle on the remaining Westcombe cheddar and Parmesan
Bake it for 40-50 minutes, until it's got a dark golden roof and is hollow sounding when knocked
Allow to cool then cut and serve warm.