Meet The Makers… Caws Cenarth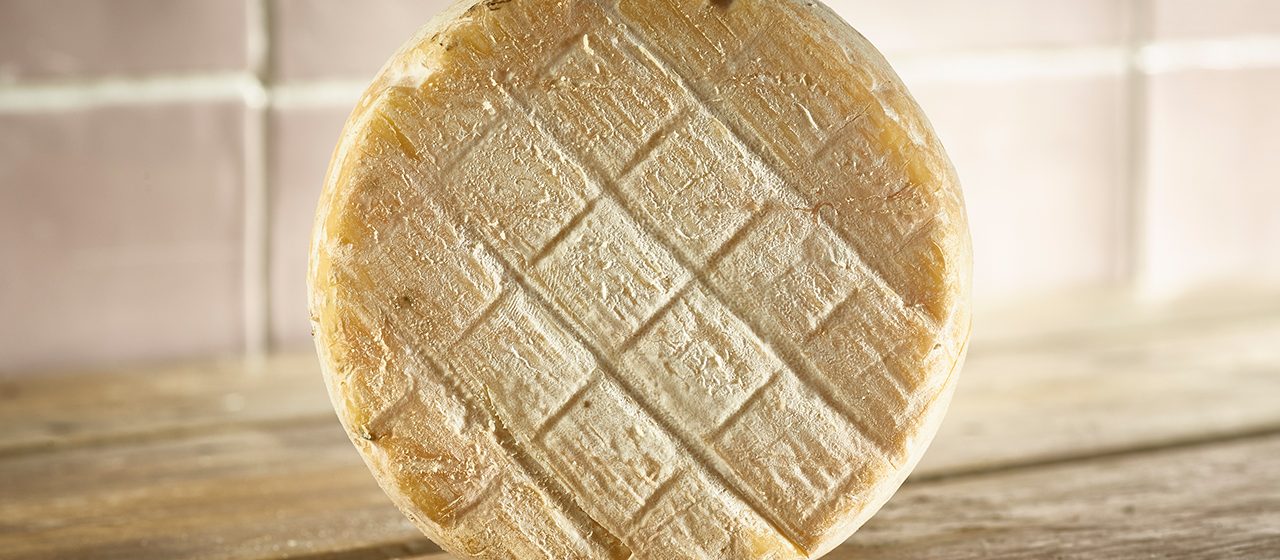 Caws Cenarth is a family business started by Gwynfor and Thelma Adams in 1987 in response to Milk Quotas. On their farm Glyneithinog, in the lovely and lush valley of the river Cych, they drew on a six-generation tradition of cheesemaking and Caws Cenarth quickly established a reputation for its creamy, fresh-flavoured Caerffili.
Thelma soon became a leading light in the renaissance of Welsh artisan cheesemaking. These days, Gwynfor and Thelma take a back seat, allowing son Carwyn to run the business and indulge his passion for creating new cheeses.
​​Caws Cenarth is the oldest established producer of Welsh Farmhouse Caerffili. More recently, Carwyn has developed new cheeses, including the Brie-like Perl Wen, a creamy blue, Perl Las, and Golden Cenarth, a washed-rind cheese with a powerful flower – and winner of the Supreme Champion accolade at the British Cheese Awards 2010.
Their full cheese range includes:
Black Sheep – A creamy sheep's cheese with a nutty tang.
Golden Cenarth – Washed in cider and develops a pungent savoury flavour with a nutty aftertaste. 
Perl Las – Unlike any other blue cheese, strong but delicate, creamy with lovely lingering blue overtones.
Perl Wen – Has the fresh citrus but creamy flavour of Caerffili with an underlying hint of sea salt……. very more-ish!
Cenarth Brie – Develops a distinctive mushroomy and cabbagy flavour as it softens and matures with a stronger aroma than Perl Wen.
Thelma's Original – A Welsh Classic, crafted to perfection. The texture is loose and slightly crumbly with a flavour that is delicate on the palate but moreish enough for you to reach out for more. 
Smoked Caerffili – Smoked on Glyneithinog Farm. The lightness of the smoking adds a contrasting flavour to the clean freshness of the Caerffili. Works surprisingly well and gives and earthy dimension to the flavour.
Garlic and Herb Caerffili – Garlic and mixed herbs are added to fresh Caerffili producing a cheese with a subtle savoury taste over the creamy fresh flavour of the Caerffili.
Dol Las – This soft blue has a creamy flavour, a delicate texture and a clean taste.
Dol Wen – The pure white interior of this cheese denotes the clean delicate flavour that Dol Wen delivers. Light but creamy with the mild tang synonymous with ewes' milk.
Cryf – A strong but smooth cheese, full of the creaminess synonymous with Caws Cenarth Cheese.
Leek – The Welsh Favourite. Great crumbled into mash potatoes or in a cauliflower cheese sauce.
Chilli and Tomato – Sundried tomato and a moderate hint of chilli. 
Brandy and Apricot – Creamy cheesiness followed by the sweet apricots, then a bang of Brandy.
Ffili – Simply light and creamy Caerffili.
Golden Cenarth, Perl Las Blue and Perl Wen are available now from our online shop, and look out for Caws Cenarth cheese in upcoming Pong Cheese Club Subscription boxes.