Cheddar: The UK's Favourite Cheese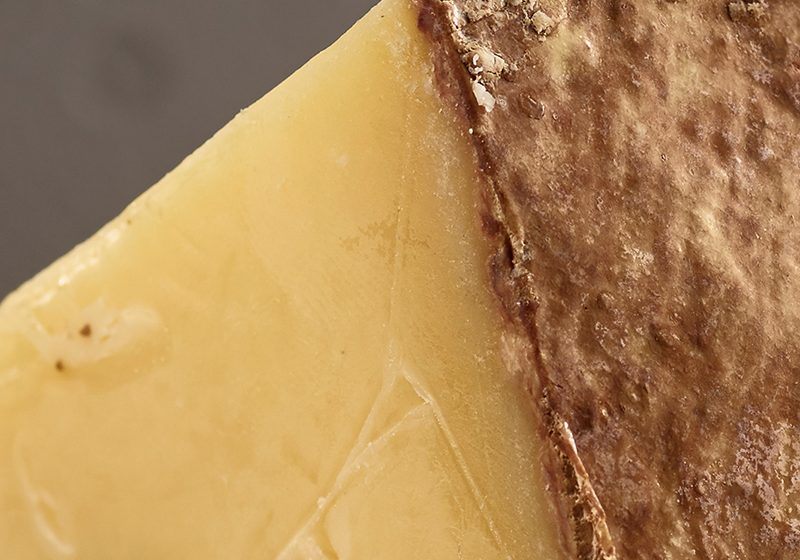 Cheddar is probably one of the most popular cheeses in the world and certainly one of the most consumed. Here's a short history and a bit of background on this giant of the cheese world:
Originating from Somerset in England around the late 12th Century, Cheddar took its name from the Gorge or caves in the town of Cheddar that were used to store the cheese. The constant temperature and humidity of the caves provided a perfect environment for maturing the cheese. The town also gave its name to a unique part of the cheesemaking process – known as Cheddaring – which is the process of turning the slabs of curd and piling them on top of each other in a controlled way to help drain the whey. This process, which also stretches the curd and helps to create a harder cheese with firm body, is unique to Cheddar making.
Cheddaring in Somerset goes back more than 800 years with records from the King of England's accounts (the so called 'Great Roll of the Pipe') noting that in 1170 the King purchased 10,240 lbs (4.6 tonnes) of Cheddar cheese at a cost of a farthing a pound. The king at the time, Henry II, declared the cheese to be the best in Britain and his son Prince John (who reigned between 1199 and 1216) clearly thought the same as there are records of him continuing to buy the cheese for the great Royal banquets.
In the reign of Charles 1 (1625 to 1649) parliamentary records show that the cheese made in Cheddar was sold before it was even made and indeed was only available at the court.
In 1724 Daniel Defoe devoted a chapter to Cheddar and its cheese in his book 'A tour of the Islands of Great Britain'.
Today the cheese is still made in Somerset but also all over the world. It is made on farms in the West Country and 14 makers are licensed to use the EU Protected Designation of Origin 'West Country Farmhouse Cheddar'. The cheese must be made on a farm in the four counties of Devon, Cornwall, Dorset and Somerset from locally produced milk and using traditional Cheddar making techniques, including hand Cheddaring. West Country Farmhouse Cheddar is matured in the region and sold at a minimum age of 9 months and is subject to regular grading throughout its life.
There are of course numerous larger dairies throughout the UK and the world who make many different types, colours and tastes of cheese called 'Cheddar'. This is sold under many different brand names and, of course, at different ages: mild is typically about 3 months of age, medium matured is 5 to 6 months old, mature is around 9 months, Extra Mature around 15 months and Vintage is usually 18 months or more. As Cheddar matures so it's taste develops from the young creamy taste of mild Cheddar to complex, lasting, slightly nutty flavours of mature Cheddar and beyond. Creamery made Cheddar is increasingly being sold at a longer age in response to changing consumer tastes for tastier cheese. These more mature (extra mature or vintage) Cheddars often have a characteristic sweet, nutty flavour with a very long finish. Mild Cheddar remains popular as an every day cheese and is characterised by a gentle, creamy flavour and has the added advantage of slicing easily.
Traditionally made Farmhouse varieties, which may be cloth bound, become significantly harder as they age; the texture becomes drier and the flavours generally more complex than their creamery counterparts. Some of the farm-made Cheddar uses unpasteurised (raw) milk which will tend to have rather more complex and stronger flavours, whilst others will use pasteurised milk. Cheddar flavour will also vary depending on the time of year it was made and what the cows may have been eating at that time.
At Pong, we sell a range or Cheddars and our preference is always for the traditional handmade West Country variety that uses the old methods, is matured for over 12 months and has that rich complexity that makes Cheddar unique and a king of cheeses. Whatever your preference there will be a Cheddar for you depending on its age, how it was made, where it was made and the time of year that it was made.
See our range of Cheddar and find one that's perfect for you