Meet The Makers… Bath Soft Cheese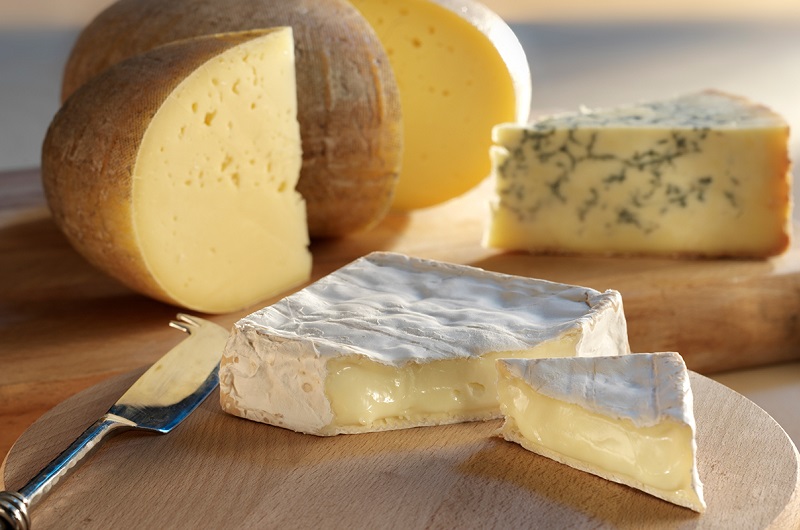 For four generations, the Padfield family have been happily milking a herd of cows at Park Farm, Bath. It began in August 1914 where Edward Ernest Padfield took on the 240 acres. His wife made Cheddar cheese in the building that adjoined the farmhouse and the small herd of Shorthorn cows were milked by hand.
In more recent times, descendent Graham Padfield decided to start making cheese again. He was able to do so in the very same buildings in which his grandmother had made her Cheddar nearly 80 years before. Times change and in 2015, production moved into a new cheese dairy adjacent to the cattle dairy and milking parlour. Graham's award-winning cheeses are now made closer than ever to where the cows are milked – less than 50 yards away!
Bath Cheese was well known in the 18th and 19th centuries, it was even recommended to Admiral Lord Nelson in a letter from his father in 1801. So naturally, Graham decided to track down the recipe for Bath Cheese from an old grocer's recipe book. This developed into what is today's 'Bath Soft Cheese', their name sake and hero product.
Recent Cheese Developments

In 2000, Graham invented the Wyfe of Bath cheese, a nutty and sweet semi-hard cheese named after the character in Chaucer's Canterbury Tales which went on to win Supreme Champion at the Nantwich International Cheese Awards in 2019, coming first in a field of 5,000 cheeses! In 2010, he started making Bath Blue which came first at the World Cheese Awards 2014-15, seeing off competition from 2,700 other cheeses from around the globe.
The cheese is entirely organic and Bath Soft are registered with Organic Farmers and Growers – that means no fungicides, pesticides or artificial fertilisers are used on the land. Instead they use manure and organic compost: the environment, the land and the waterways remain uncontaminated. Their milk and cheese is produced in a way that protects the natural world and lets every farm animal feel the sun on its back.
The Range
Our Bath Organic Selection Box features some of the very best of The Bath Soft Cheese Company's cheeses, including:
Bath Blue – A classic blue veined cheese made from their own organic cow's milk, Bath Blue was crowned overall champion at the 2014/15 World Cheese Awards. Ripened for eight to ten weeks to give a creamy blue veined taste and a characteristic, clean aroma, Bath Blue has been likened to Stilton.
Bath Soft – This square cheese is soft and yielding with a white bloomy rind. Once cut into, it reveals an ivory-coloured interior. The flavour is mushroomy and creamy with a hint of lemons. It comes wrapped in parchment paper with a red wax seal.
Wyfe of Bath – Succulent, nutty and creamy. This semi-hard cheese is redolent of buttercups and summer meadows. It is made by placing the curd in cloth lined baskets. The cheese retains the basket shape and has a soft light caramel colour. It is made with vegetarian rennet.
Somerset Cheddar – This cheese is perfectly balanced between the tangy mature taste you want from a cheddar but is also creamy and crumbly. It has a beautifully consistent texture and when fully mature, a hint of apple.
These award-winning cheeses are available all year round and can be bought individually or as a gift box in The Bath Organic Selection Box.