Meet The Makers… Cambus O′May Cheese Company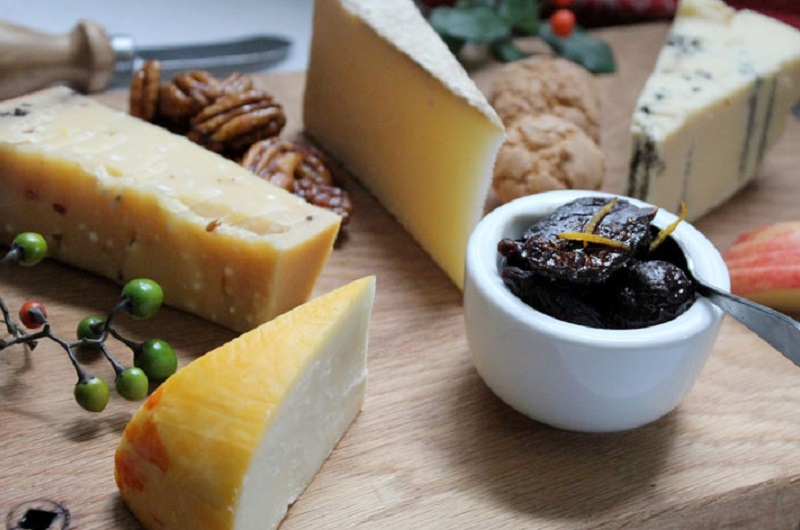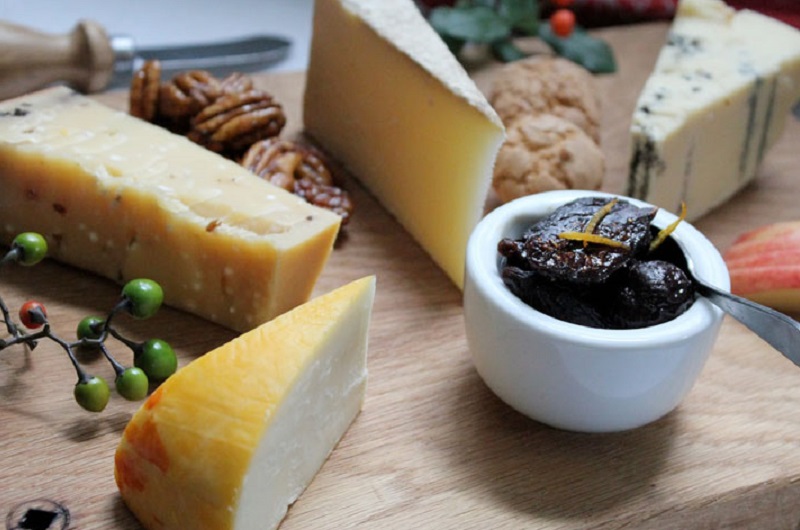 Set a few miles east of the picturesque village of Ballater in Royal Deeside, Scotland, sits Cambus O′May Cheese Company's creamery, where they produce handcrafted cheeses using unpasteurised milk from traditional recipes.
Unlike mass-produced cheese that is standard in consistency and often unexciting in taste, cheese made with raw milk boasts a wealth of interesting flavours and textures. Part of the charm of raw milk cheeses is the difference in flavour that comes with different seasons so expect subtle changes in the cheese as the year goes on.
The Recipe
The recipes harp back to the 50s, where farmers' wife Barbara Reid would use any spare milk from the farm cow to make butter and cheese for friends and family.
Made in a big pot on the stove, rennet from a calf's stomach would be added to the pure, unpasteurised milk to help set the curd. The cut curd would then ripen naturally in a cool larder for about three days after which it would be salted (Barbara's father liked to eat the salty curd on an oatcake!).
The Technique
The firm curd was then packed into a traditional chessel, a cast iron press, lined with muslin and pressed for three or four days in an old railway carriage on the family farm. After this time, the cheese would be carefully wrapped by hand in cotton bandages. Two or three months later, the Reid family would look forward to tasting 'Mither's Cheese'. The cheese was only ever made in the Summer as the Scottish winter meant it was usually too cold for the cheese to mature.
Today, even with modern cheese-making techniques and food manufacturing regulations, the family's son Alex is committed to recreating those traditional flavours and textures. The Cambus O′May Cheese Company is committed to maintaining this lost art that was so prevalent in the North-East of Scotland in years gone by.
The Cheese Range
Cambus O′May is their signature cheese, pale and strong with a melt in your mouth finish. It has a lovely marbled effect that can be seen when the cheese is cut, and a strong dairy and rustic mountain flavour. The cheese today is still hand-made and is hand-pressed into a muslin cloth bandage to ensure it comes to you exactly as Alex remembers it to be.
Gold medal winning Locknagar is fresh, nutty and slightly savoury. It has a creamy texture which mimics the smooth heather covered western slopes of the mountain whilst the strong and complex flavours and sharp finish reflect the jagged eastern cliffs. Auld Locknagar is a mature version of this cheese.
Auld Reekie is a delicate smoked cheese, it has all the flavour of a traditional farmhouse cheese with a delicate whisky and wood finish.
Lairig Ghru is moist and crumbly with a lemony tang. It has real depth of character and a salted rind.
And finally Ardmore – the more subtle flavours of the cheese leads you to the sharper edge from the whisky which lingers beautifully on the palate.
Look out for cheese from Cambus O'May Cheese Company in upcoming Pong Cheese Club Subscription boxes.