Meet The Makers… Curds and Croust, the Cornish Cheesemakers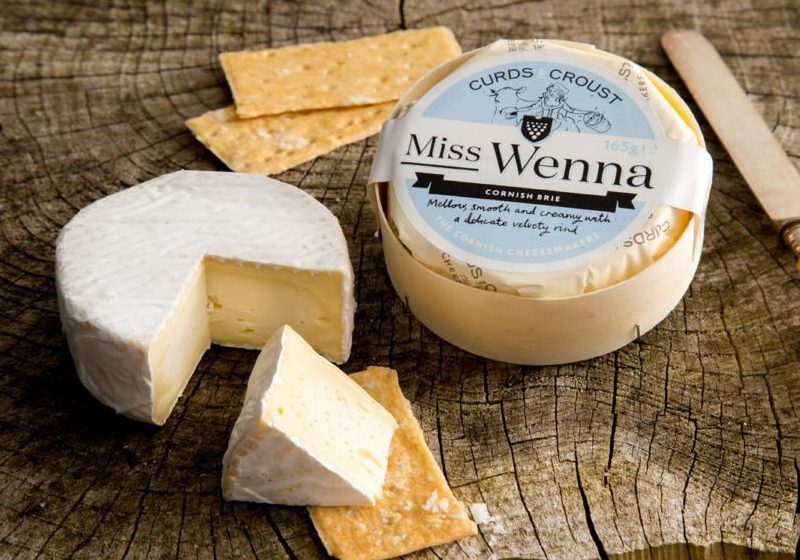 Cornish cheesemakers Curds and Croust describe their cheesemaking as "passion mixed with patience, knowledge and understanding the subtleties of the look and feel of the curd." That mindset combined with only the very best ingredients has created a range of cheeses that are truly superb. Everything is done without compromise under the perfectionist gaze, nose and palate of their master cheesemaker Martin Gaylard, who's been dedicated to crafting prestige soft cheeses since boyhood.
The range comprises of four Cornish Brie's and a Cornish Camembert, all with wonderfully original names:
Miss Wenna
A mild and creamy cheese with mellow flavours, complete with slight mushroom notes that appear as soon as the packaging is removed. Sliced open, the cheese will display a fresh and milky inside. Over its life it'll soften, and the aroma will intensify but it'll remain creamy and delicious.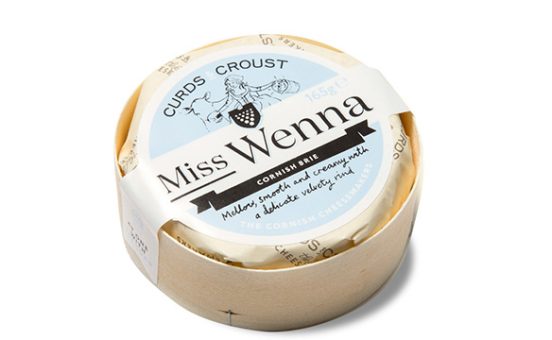 Boy Laity
Complete with a distinct earthy, mushroom note as soon as it emerges from its packaging, when sliced open this delicious Cornish Camembert is fresh and creamy with a buttery texture.  Over time this cheese will begin to ripen, providing a strong and pungent aroma that a great camembert is best known for. Cut it open and you will see a river of thick creamy gooeyness that oozes out across the cheese board. Perfect for baking, or just enjoying by itself.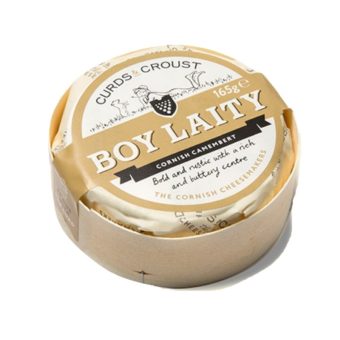 The Truffler
A truffle infused Cornish Brie, this cheese has a truly unique character that will surprise and excite your palate. Its wild truffle tones are devilishly flavoursome, making this mould ripened cheese truly unique and one that is often nosed out by the cheese connoisseur. Distinctly earthy, a slight mushroom note is associated with the rind.  As soon as you cut into it a fresh and milky aroma will appear combined with a subtlety of truffles. As this Brie mature the aroma intensifies but remains creamy with truffle slowly replacing those milky notes.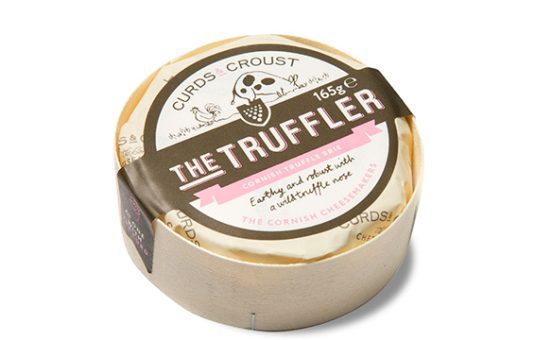 Smokey Duke
Ripened using traditional methods, this mellow and smooth creamy Brie is gently smoked over oak wood to add a delicious smoky depth that will intensify as the cheese ages. Smokey Duke can also be enjoyed partly ripened, for a subtler flavour that complements the semi soft nature of the cheese. Left to mature, the cheese begins to soften and ooze. The smoky undertones will also deepen, providing a wonderfully mild yet aromatic cheese. Perfect as an appetizer, as part of a salad or even an after dinner treat after a BBQ.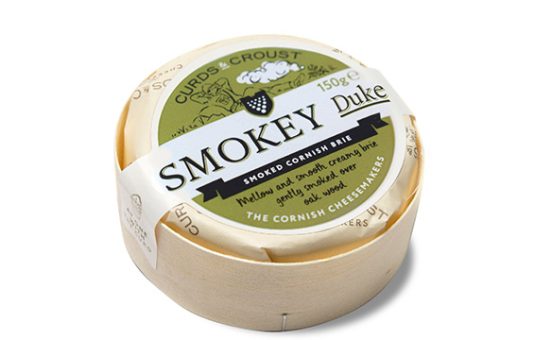 Russet Squire
The Russet Squire is the newest member of the Curds & Croust family. This immediately recognisable cheese is brushed with Cornish cider, often seven or eight times to get that unmistakable russet look to its soft washed rind. Full flavoured and rich with sweet, decadent, scrumptious notes that will leave you wanting more. Over time the flavour will intensify presenting a meaty and pungent smelling cheese, with the slightly sweet notes of the cider left to linger on your palate.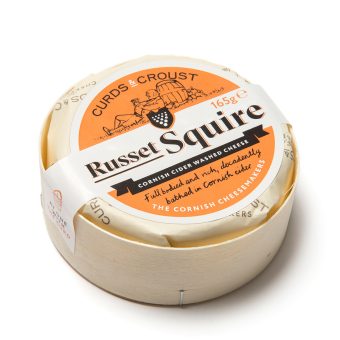 A 'croust' is Cornish for a simple tasty mid-day snack served with the best baked bread and the finest Cornish cheese. We can think of no better cheeses than the Curds and Croust range to be enjoyed this way.
Look out for Curds and Croust cheese in upcoming Pong Cheese Club Subscription boxes.