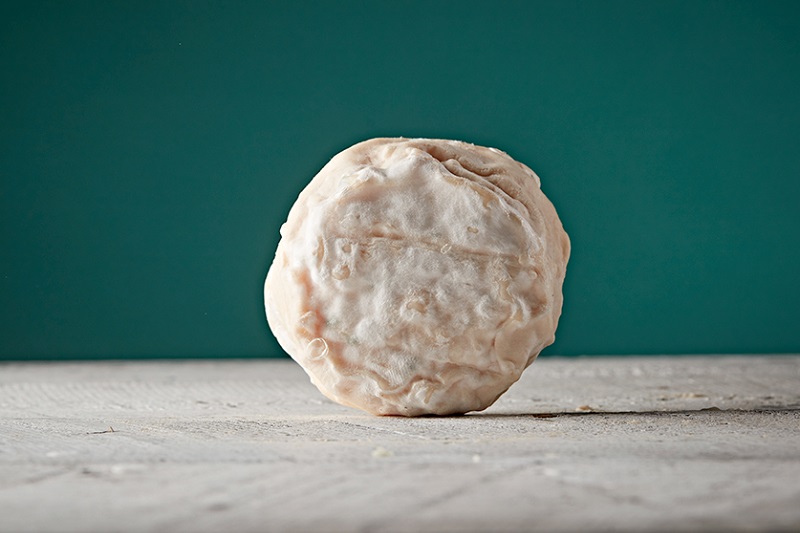 Perched on the outskirts of the beautiful Oxfordshire village Nettlebed near Henley-on-Thames is Nettlebed Creamery, home of award-winning cheeses Bix, Witheridge and Highmoor.
The business was established in 2015 by Rose Grimond who had been working in the food industry, supplying restaurants and Borough Market with produce from the Orkney Islands. Her plan was to come back to the family farm and help them diversify.
Mighty oaks from little acorns grow, and over the last few years, Rose's team of one has now become ten-strong. It includes four cheesemakers, two warehouse managers, three in the office, and one expert milkman – a close-knit team who all have one passion in common: making great cheese.
Nettlebed Creamery is proud to work in partnership with HMP Huntercombe and Style Acre. There is currently one offender who work at the Creamery as part of their rehabilitation. Style Acre is a local charity that works with young people with learning difficulties. One of their clients comes to work once a week to help the packing team.
Environmentally friendly
The farm has been organic since 2001, ensuring rich biodiversity for everyone living in or visiting the area. They also endeavour to be as environmentally-conscious as possible with all heat produced from a wood chip boiler and solar panels which provide renewable electricity.
Artisan cheese
They believe that artisan cheese is a true reflection of the hard work of the people who made them, which is what makes their cheese unique.
Large-scale supermarket cheddar uses a particular bacterium – Helveticus – which hits the sweet and salty receptors in the mouth and creates a uniform, highly accessible flavour. A sort of MSG of cheese, and something they believe is cheating. Their true artisan, farmhouse cheeses are nothing other than a celebration of the cow's milk from which it is made and in this case, it's the organic milk directly from the farm.
Cheeses and awards
The proof is in the pudding, with all three of their cheeses winning a host of accolades and awards:
Bix is a triple cream, mould-ripened soft cheese – winner of gold and best organic cheese at the British Cheese Awards 2019.
Highmour is a square, smeared-rind semi-soft cheese, made with organic milk. It can be creamy and buttery when young, and develop meaty, brothy savoury notes as it ages. It lends itself well to all sorts of cooking. The cheese won a Great Taste Award in 2019. It is best eaten at a warm room temperature for all its complexity to be expressed.
Witheridge is a semi-hard cheese which is aged in hay. Nettlebed are the first cheesemakers in the UK to age cheese in hay and it lends really interesting grassy and fruity elements to the rind. The cheese also won a Great Taste Award in 2019.
St Bartholomew cheese is similar to many alpine cheeses; it has a deep, nutty flavour with fruity, caramel-y overtones. Created in 2015, St Bartholomew is already an award winner, bringing home a Bronze at the Artisan Cheese Fair and a Silver at the British Cheese Awards. St Bartholomew is named after the Nettlebed village church.
We sell Bix as a 100g cylindrical whole cheese in a wooden case for £5.95 and it also features in The Ultimate Pong Box.
Look out for other Nettlebed cheeses that may feature in upcoming Pong Cheese Club boxes.