New! Fudges Biscuit Selections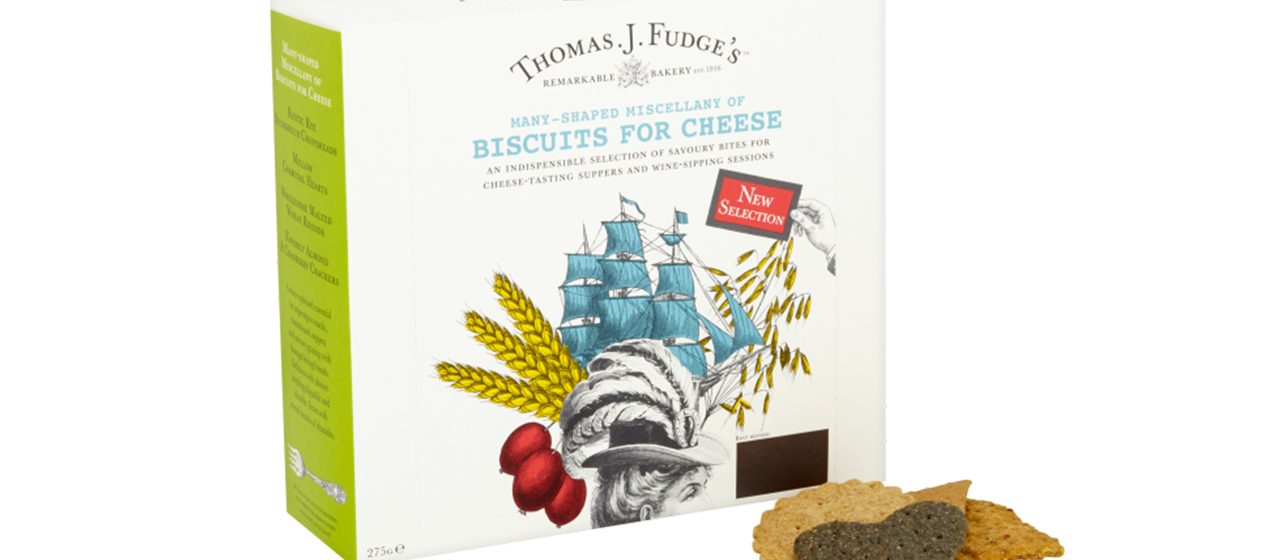 Pong has teamed up with the best-loved biscuit producer in the country, Fudges, to bring you a selection of their ideal choices for cheese.
Have a look at our new Fudges biscuits now!
Fudges create their gorgeous range at the Dorset Village Bakery in Stalbridge, Dorset. Here's some background on them:
"In 1926, Percy Fudges range of bread, cakes and biscuit were recognised as being the best bakery products in West Dorset. Percy built his business on providing outstanding service to his customers while making award winning baked goods, using the finest ingredients to produce the most exquisite taste. It's good to see nothing has changed.
Even today, the Fudges biscuit range has developed extensively. Building on Percy's foundations, the Fudges range now includes award winning savoury and sweet biscuits and luxury cakes. Every ingredient is selectively sourced for its flavour. Whilst seeking out ingredients like vine fruits, spices, nuts and pure extracts from around the world, which are hand crafted and baked into products meeting today's consumers' eager palates."
We love the combination of all of the Fudges biscuits with cheese but you might like to try different combinations and let us know which are your favourites in the Comments section below.