Pong's New Range of Products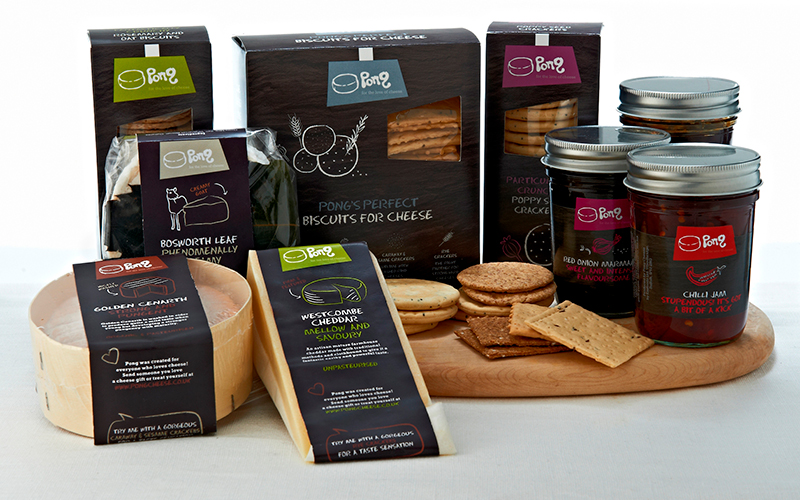 We are as proud as new parents about our gorgeous new range of biscuits for cheese, sauces and own brand cheeses. We've partnered with the country's very finest producers to make our own products to exactly the specification we know our customers will love!
For biscuits we've partnered the brilliant Shropshire Fine Herbs biscuit company who grow their own range of herbs that you can taste in our Perfect Biscuits for Cheese, our Poppy Seed Crackers and our Rosemary and Oat Biscuits. You can see the whole range here
Our sauces have been developed with Ess Foods in Suffolk to produce the most ideal range of sweet, sticky and delicious cheese accompaniments we could even imagine. We've created for you a Chilli Jam with a kick, a deeply rich Country Pickle and a sumptuous Red Onion Marmalade. See the whole range here
Our range of cheeses is designed to cover a cross section of the wide variety of taste, texture and origin that we sell across the site and in the future some new cheeses that you might not have tried.
If you are a stockist, large or small, and you are interested in listing Pong products contact us on 0843 837 2200 and leave your details or email us on products@pongcheese.co.uk