Stinking Bishop: The Story of a Masterpiece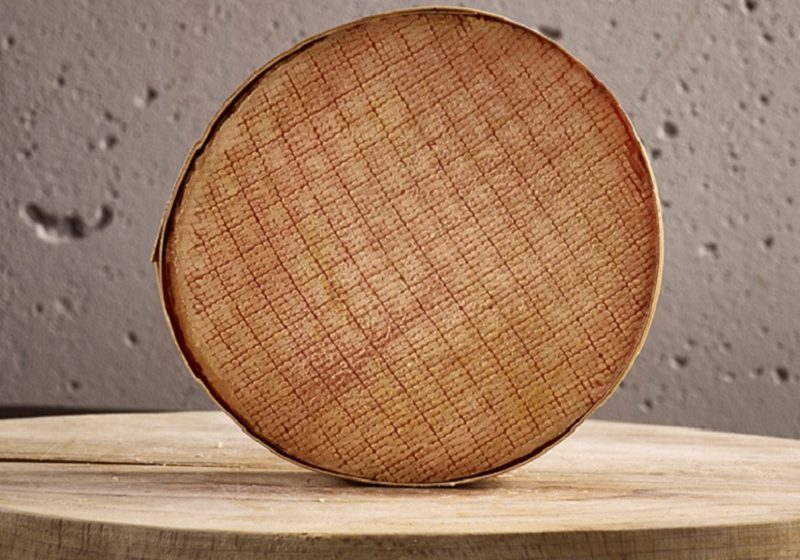 Stinking Bishop is a legendary cheese, so famous that most cheese lovers are fully aware of the story of its origin…
Charles Martell first produced his perry-washed rind cheese in 1972 on Laurel Farm, in Dymock, Gloucestershire by chance: he didn't set out to make cheese, it came about as a sideline while conserving the rapidly diminishing breed of Gloucestershire cows.
TV appearances
When it appeared in the Wallace and Gromit film, The Curse of the Were-Rabbit in which Wallace was revived by its almighty stink, it was consequently launched on the international stage.
Valentine Warner made some glorious pear tarts with Charles Martell which also contributed to a surge in interest and popularised the cheese with the UK's TV-watching public. Earlier this year Stinking Bishop was officially recognised as no. 1 at Britain's Smelliest Cheese Championships.
It was some time between these two events that most descriptions of the cheese stated that it was washed in perry made with 'Stinking Bishop' pears…
But wait! Stop press! This is wrong: we've heard from a reliable source that there is no pear such as the 'Stinking Bishop'. The variety used in the perry in question is actually called 'Moorcroft'. The truth is is that the perry itself is eponymous with a malodourous and drunken member of a local family from yesteryear called Bishop who is said to have created the cider. According to Charles "it cuts you off at the knees – after you've drunk a few you're absolutely normal apart from the fact that your legs no longer work." At least that's now settled.
Success
So why is this one particular handmade, farmhouse cheese so successful? Why is it such a darling of TV, film makers and journalists? Well in our humble opinion it is two things:
Firstly, the cheese looks and tastes phenomenal. It's an English spin on a French style cheese such as an Epoisses but it is milder and less, well, 'French'. The different textures and colours of the rind match perfectly with the pungent yet sweet taste of the interior. It is in essence, cheese perfection.
Secondly, the name, the brand and the story all work together to make the ideal artisan product. Stinking Bishop is an extremely well made cheese. Made with local ingredients, by hand, that stinks and makes no attempt hide the fact.
Worldwide demand – limited supply
Now with huge worldwide demand, Charles maintains "it's going to put a lot of pressure on us, but we are really happy as we are. We earn a living and I don't really want to increase production – and we really can't anyway. For a start, we can't employ any more people because we don't have anywhere to park their cars or put in a new toilet. We're just a farm, after all. I want to stick by the people with whom we have been making and selling the cheese to all along." Thank God we're one of them!
With only 20 tonnes of Stinking Bishop being produced each year we're all wondering what the future will be for this artisan masterpiece. Charles seems confident: "my accountant reckons it will all blow over in the end. I'm 60 now and I'm not sure I really want all this… and I'm bone idle."
Bad news Charles, unless you change the recipe it looks like Stinking Bishop is going to keep getting more and more popular (so you might have to install that toilet after all).