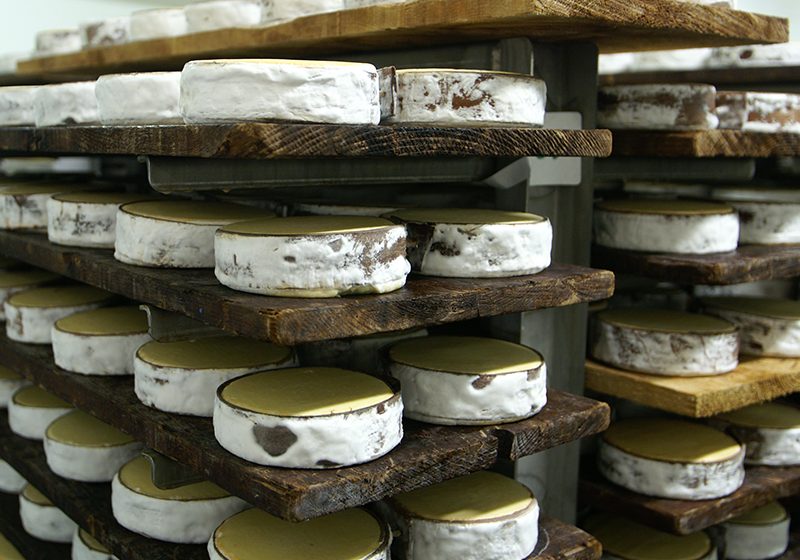 On September 21st 2019, in the Swiss village of Les Charbonnières in Canton Vaud, in the foothills of the Jura Mountains, Vacherin Mont D'Or AOC cheese was officially released back on to the international market. Les Charbonnières hosts the traditional annual Vacherin Mont d'Or fair including a farmers' market, descent of the herds, Alphorns, bell-ringers, country music and the finale: the presentation of the 'Vacherin Mont d'Or 2019'.
Availability
The cheese is available throughout the winter until April. According to Pascal Monneron, the head of the Vacherin Mont D'Or association, about 70 tons are exported to France, UK and other parts of Europe but also further afield to Japan, with five tons going to Canada and the US. That sounds a lot but if you consider that as 150,000 individual 500g boxes across the whole planet, that's not much to go round, so make sure you can get yours while you can!
The reason there isn't larger volume being created is because there are only thirteen producers or ''finishers" of Vacherin Mont D'Or. These teams work according to tightly controlled criteria in a carefully determined zone of production in Vaud. This is where the cheese may be made according to Swiss federal-government 'AOC' regulation ('AOC' stands for Appellation d'Origine Contrôlée and is similar to PDO in the UK (the European standard Protected Designation of Origin.)
Certification
Vacherin Mont D'Or received its AOC certification in 2003 to protect its provenance. About half of the total thirteen producers and finishers are located in Les Charbonnières and its surrounding villages so it is here that the "Fête du Vacherin Mont D'Or AOC" is celebrated every year in the main square.
The name "Vacherin" is thought to have come from making the cheese distinguishable from "chevrotin", a goat's milk cheese. By the 19th century, raw-milk Vacherin was already established as a fine cheese from the Les Charbonnières area.
Taste
If you haven't tried Vacherin Mont D'Or it is an absolute cheese-lover's must. When suitably ripe, the cheese under the pale yellow crust is soft and deliciously alpine. When very ripe it becomes super oozy and spoonable. Its superbly rich creaminess is enhanced by woody notes from the strip of spruce bark that encircles the cheese inside the box, in which it is always famously served.
The best way by far to enjoy this legendary cheese is by baking it and creating a 'meal in itself' fondue. For the perfect method have a look at our great cheese recipe here or for a fantastic salad idea see this recipe with Vacherin.
To buy Vacherin Mont D'Or visit our product page here.