White Lake Cheeses of Glastonbury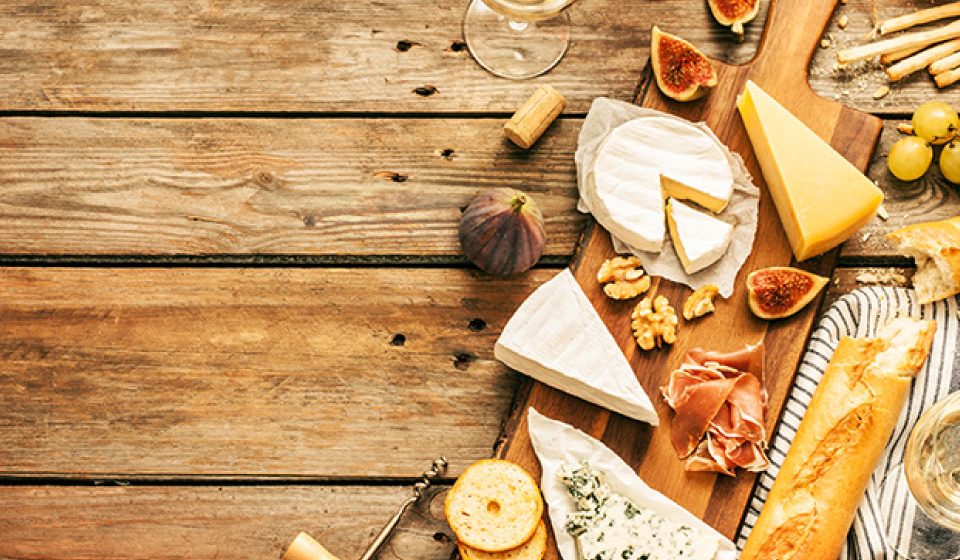 White Lake Cheeses at Bagborough Farm in Somerset is no ordinary cheese producer. For a start, when our leading champion of British cheese and guru extraordinaire, Juliet Harbutt, and Blur bassist cum cheese entrepreneur, Alex James, wanted to create a goat's cheese for their 'Evenlode Partnership' to their exacting standards of quality and uniqueness, they came to Peter Humphries and Roger Longman at White Lake.
Secondly, they are a five minute walk from the Glastonbury festival site, and right in the heart of the cattle-farming and Cheddar producing mainland of north Somerset, except that Bagborough Farm is predominantly a goat farm and the majority of the cheese that White Lake make is from goat's milk.
Thirdly, they buck the trend of other artisan cheese producers of making a range of two or three regionally typical cheeses because with a small but perfectly formed team of Roger and Peter they produce over 10 types of fantastic award-winning artisan cheeses.
Peter Humphries and Roger Longman
We were lucky enough to be invited to have a tour of the farm and the cheese making facilities which are currently being revamped to increase the production capabilities. One thing that is immediately clear is the incredible passion that pervades that place whether it is Roger for his herd of well-loved and expertly managed goats or the innovation and creativity that both he and Peter bring to the cheese-making process. They are always trying new things, new methods and new recipes. Each new cheese is an evolution of another.
Big Nancy Cheeses at White Lake Cheeses
Rachel, a semi-hard but velvety and luxurious goat's cheese has also been developed with cow's milk to create Morn Dew (named after Dell-boy Trotters bad use of French). Little Wallop and Farleigh Wallop, the Evenlode cheeses of Harbutt and James are progressions of their Little Lilly goat's cheese but the former is washed in cider brandy and wrapped in vine leaves, while the latter is adorned with a thyme leaf.
Rachel won the Gold Award for best goat's cheese at the 2007 British Cheese Awards while the winner of the same award in 2008 was Farleigh Wallop. So will they get the hat-trick this year? We hope so, they definitely deserve it.