Wine Pairing – Blue, Goats, Washed and Gouda Cheeses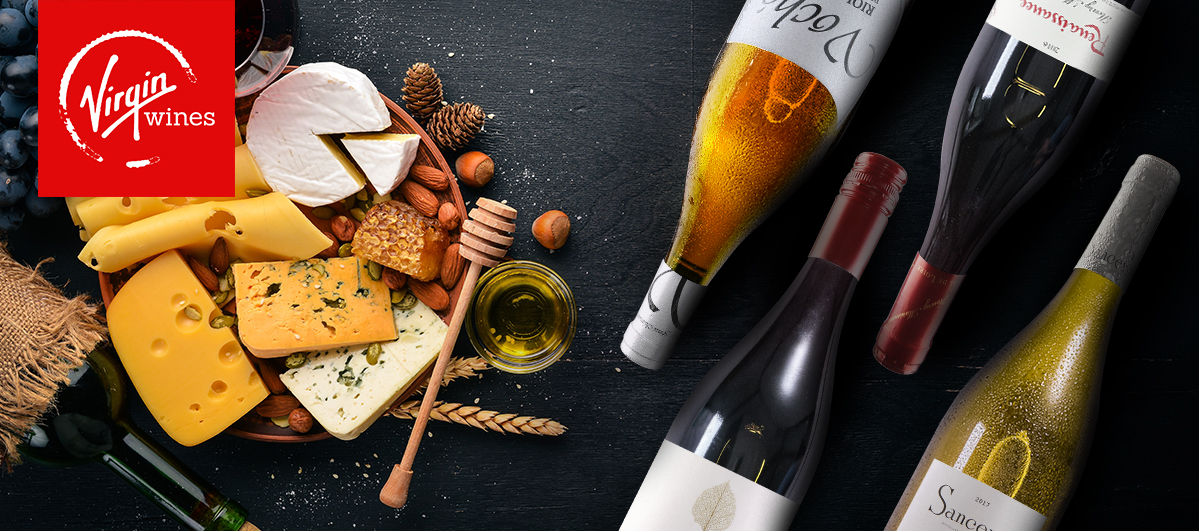 Four wine pairing for washed rind, blue cheese, goat's cheese and gouda.
Blue Monday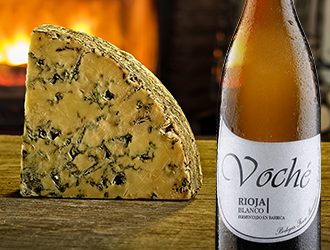 Blue Monday cheese is complex and creamy with blue streaks of spicy, steely and sweet flavours. Pair it with 'The Black Pig McLaren Vale Shiraz'. Incredibly full bodied, the Black Pig is full of dark, delicious fruit which is guaranteed to stand up to the bold flavours of Blue Monday.
Next up we have the Finca Manzanos Voche Reserva. Not only has it been aged in oak to give it a bolder character but it also offers flavours including citrus fruit with spice and vanilla – an absolute winner.
Golden Cenarth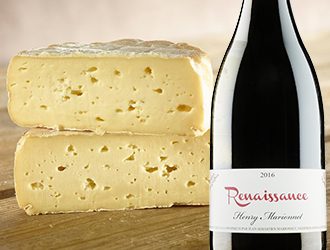 Washed in cider to give it a very mild taste, Golden Cenarth gets stronger with maturity. It won Supreme Champion at the British Cheese Awards so an excellent wine is needed to go with this beauty.
Just the Juice Soave is an Italian white wine that's made a pretty decent comeback recently. Why is it the perfect match? It's light, crisp and definitely won't overpower the mild flavours of the cheese. If a red tickles your fancy instead, crack open a bottle of the Domaine Charmoise Renaissance Gamay. Infused with delicate flavours of beautiful redcurrant fruit, this light bodied red wine is real people pleaser.
Sainte-Maure de Touraine AOC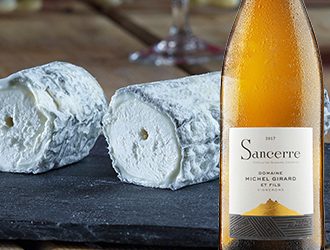 Sainte-Maure de Touraine is a young and fresh cheese with a gentle, comforting taste. It's the second most popular goat's cheese in France so deserves two pretty spectacular wines. Enter the award-winning Domaine Michel Girard Sancerre and Domaine Fevrie Muscadet.
A fantastic Sauvignon Blanc, the Domaine Michel Girard Sancerre definitely won't disappoint with its slightly flinty and citrus flavours. A Sauvignon at its best!
Domaine Fevrie Muscadet is a stunning dry, organic white wine. Packed full of fruit, coupled with a lovely mineral character, this white wine was produced in a vineyard in the Loire Valley – along with the Sainte-Maure de Touraine AOC cheese.
Gouda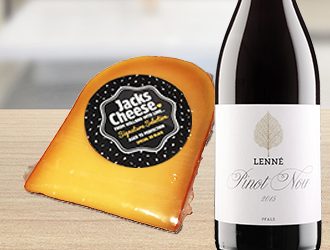 A delicious cheese with strong buttery flavours, any wines paired with a strong Gouda needs acidity or sweetness such as Lenne Pinot Noir and Hiestand Asia de Cuba Riesling.
An exceptional wine from Pfalz in Germany, the Lenne Pinot Noir is full of uplifting red berry fruit on the palate with strawberry on the nose. It will definitely stand up to the strong flavours of the Gouda cheese.
The award winning Hiestand Asia de Cuba Riesling however, definitely ticks the box of adding a slight sweetness to the palate and is a real treat for the taste buds with its lime fruit flavours.
For more wine pairing articles, click here:
Cheese and Wine Matching Ideas – Summer