Alpine Cheese Wine Pairing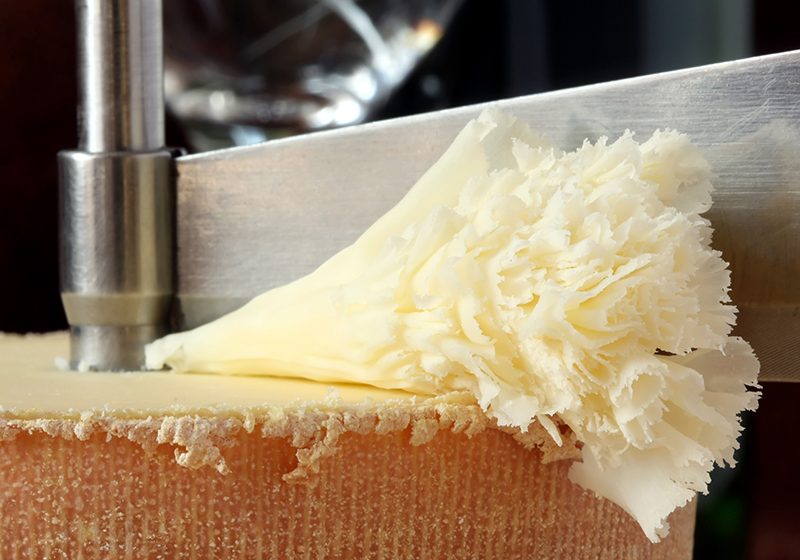 Stretching from France through to Austria, the Alps are one of the most beautiful and iconic mountain ranges in Europe. They immediately conjure images of jagged snow-capped peaks, rolling green mountain sides and fresh Alpine air. It's no wonder then that such a feat of the natural world produces some of the best grazing lands for cattle, and as a result, many of the most unique and interesting cheeses in the world.
For centuries, these mountains have been used to create legendary cheese, and those fortunate enough to live in the area have enjoyed these flavours and textures, incorporating them into traditional cuisines and firmly establishing them as a part of daily life.
What's so interesting about the region is the vast differences in texture and flavour of the cheese produced. From the creamy Vacherin Mont d'Or to the hard and nutty Comté to the soft and rich Morbier; there is a lot on offer.
To help you enjoy these beauties to the full we've scoured the web to bring you a range of wines chosen for their perfect pairing with your alpine selection.
Vacherin Mont d'Or AOC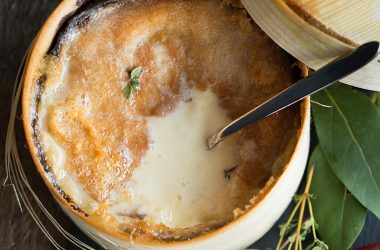 We must start with Vacherin Mont d'Or AOC, which is made from the milk of the Montbéliarde cows, in the foothills of the Jura Mountains. Its superbly rich creaminess is enhanced by woody notes from the strip of spruce bark that encircles the cheese inside the box, in which it is always famously served. These classic Alpine flavours work well with a red Bordeaux, a Champagne, or a Poulsard from the Jura region.
The very same cows that make Vacherin Mont d'Or also produce Comté AOC through the rest of the year. Comté has a concentrated nutty flavour with a sweet finish. As it's from the same region, Jura wines are the obvious pairing for this unique cheese, but other wines that have some texture and are of comparable intensity are Palo Cortado, or an off-dry Amontillado sherry from Spain.
Cheese Fondue
A classic cheese fondue includes Emmental, Raclette and Gruyère, and includes garlic and Kirsch, and a hint of lemon. With these complicated flavours we turn to Fiona Beckett to offer an inspirational pairing. She suggests Swiss Chasselas, or Chignin, or Roussette from Savoie. Crisp dry whites such as Muscadet, Chablis, dry Alsace or Austrian Reisling, or a young Grüner Veltliner. For a red wine she suggests a fresh, light-bodied one like a young red Burgundy, Gamay or Dole.
Morbier AOC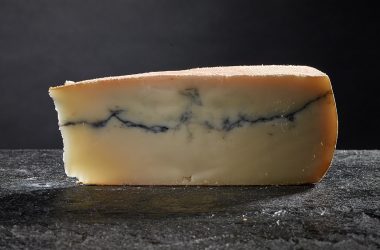 The Morbier AOC is made in Franche-Comté in eastern France. It has a creamy taste you'd expect from a cheese from this region but with a softer texture. To match this velvety flavour it's suggested to try Marsanne which has mildly nutty and citrusy tones, or the dark cherry and blackberry hints of Syrah.
L'Edel de Cleron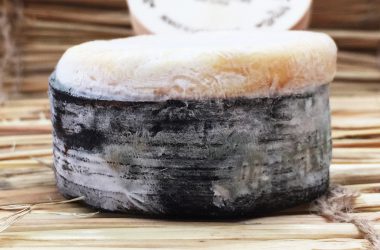 L'Edel de Cleron flavour is mild and milky, with a muted echo of the truffle-scented Vacherin. Pinot Noir works well with a young l'Edel de Cleron, then once ripe, try an Alsatian Riesling or Pinot Gris.
Tête de Moine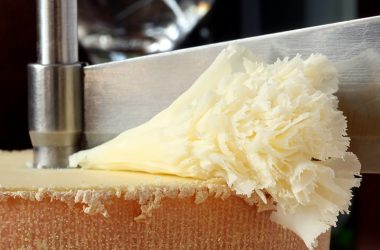 The savoury, nutty flavours of the Swiss Tête de Moine are best served with full bodied wines, such as a Burgundy (like this Christophe et Fils Chablis – Vielles Vignes 2015) or for a red try a Rhône, like Reserve de Pierre 2015 – the big flavours of this beefy cheese deserve a full flavoured wine.
Tartiflette
Tartiflette comes from the Savoie region of France, a gorgeous dish made from layers of potato and bacon with Reblochon. It's only fitting then to serve this with any wine from the same region. Look for any bottle that has a label 'Vin de Savoie', and in particular look out for Vin de Savoie Abymes. Take a look at our Tartiflette recipe here.
Raclette
Finally, the classic Raclette dish deserves a mention. It is best paired with a light bodied dry white wine. The crispness of the white wine will cut through the creaminess of the cheese, but the dry profile won't overpower the raclette's delicate flavours. Try Chenin Blanc, but any dry French white will work very well.
Sources:
http://www.comtecheese.co.uk/savour-comte/
https://www.matchingfoodandwine.com/news/pairings/the-best-wine-pairings-with-cheese-fondue-raclette-and-tartiflette/
https://www.winefetch.com/cheese-pairings/Morbier
http://www.sfgate.com/food/cheesecourse/article/Slice-up-this-reasonable-substitute-for-a-beloved-2737372.php
http://iledefrancecheese.com/index.php/Wines-and-other-beverages-to-serve-with-raclette.php
http://cheeseandchampagne.com/2009/01/08/tete-de-moine-switzerland/
http://fringewine.blogspot.co.uk/2011/01/jacquere-vin-de-savoie-abymes-france.html