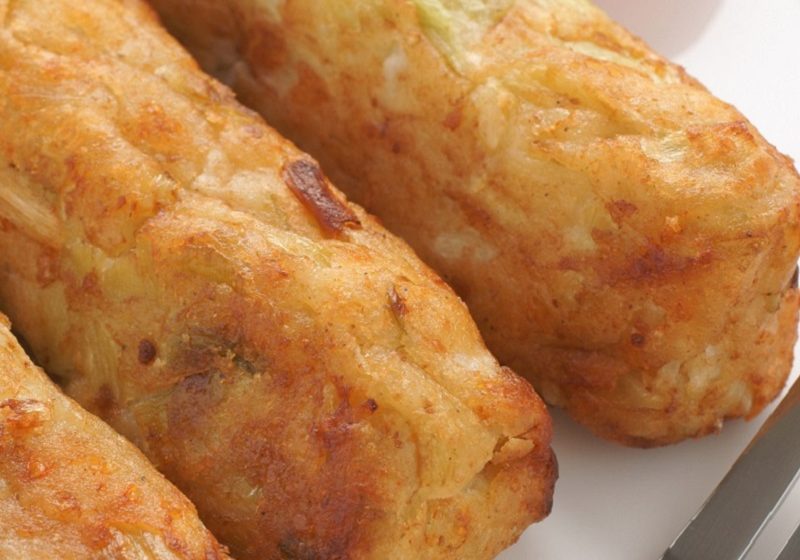 Ingredients
150g Gorwydd Caerphilly Cheese
200g breadcrumbs
3 large eggs
Salt and pepper
3 spring onions
flat-leaved parsley (approx 1tbsp)
4 thyme sprigs
How to make it
Glamorgan Sausages are traditional vegetarian Welsh sausages, famous for being unequivocally delicious. We think it's down to the Gorwydd Caerphilly cheese used. Try them with Tracklements Perfect Ploughman's Pickle for a delicious snack, or green beans for supper.
Preheat oven to 140°C (120°C) gas mark 1.
Grate the Caerphilly cheese.
Mix the Caerphilly cheese with 150g of the breadcrumbs, finely chopped spring onions, chopped parsley and leaves of thyme, then season.
Beat together 2 eggs plus the yolk of the third. Cover and chill for 10 minutes.
Prepare a production line of cheese mixture, egg mix, then remaining breadcrumbs.
Roll the cheese mix into a sausage shape, then dip into the egg, then into the breadcrumbs.
Repeat until all the mixture is used up.
Heat 2tsp oil in a frying pan and once hot fry the Glamorgan Sausages in batches, around 6-8 minutes each until golden.
We source our Gorwydd Caerphilly from Trethowan's Dairy. To read what makes it so special, read all about our day out at Trethowan's Dairy watching Gorywdd Caerphilly being made.  We also use Gorwydd Caerphilly in a Broccoli bake – here's the recipe.
If you're looking for the perfect side accompaniment to Glamorgan Sausages, look no further than Tracklements Perfect Ploughman's Pickle.