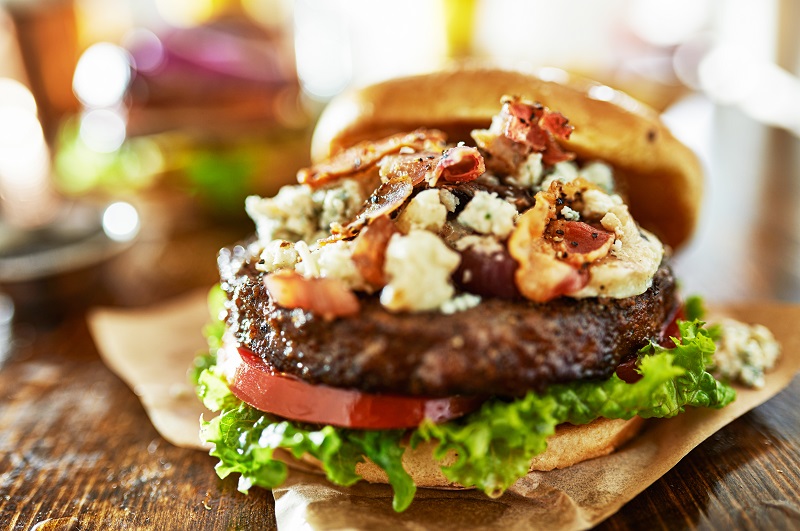 Ingredients
Serves 6
500g beef mince
3 tbsp dried breadcrumbs
6 bacon rashers
200g Picos de Europa
6 brioche buns
lettuce
large tomato
tomato ketchup or burger sauce
Salt and pepper
How to make it
The secret to a good burger is using beef mince with over 15% fat content. The secret to a GREAT burger is spicy, strong and complex Picos de Europa blue cheese.
Mix together the breadcrumbs and mince, and season.
Mould the mince mix into patties
Grill the bacon rashers until nice and crispy
Add a little oil to a non-stick pan
Cook the burgers, flipping them every now and again for an even cook
Grill the brioche bun on both sides
Now you're ready to stack –

Brioche bun base
Crisp lettuce leaf
Tomato slice
Burger
Crumbled Blue Cheese
Small strips of the crispy bacon
Tomato or burger sauce
Brioche bun top

Serve your blue cheese burger with fries and a salad, naturally!
Picos de Europa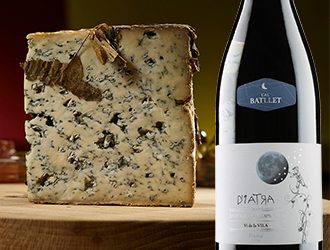 A cheese more commonly known as Picos Blue made in the high mountains of Spain, Picos de Europa is a very salty variety of cheese and is incredible moreish. It has a wonderful spicy taste that gives it a long pleasant aftertaste. So what would be its perfect match? A Spanish red and white such as Cal Batllet Priorato and Pazo Senorans Albarino.
Cal Batllet Priorato is a perfect match for Picos de Europa. Produced in a hot region, this full bodied red offers powerful flavours of ripe fruits which will tantalise the taste buds when enjoyed with a salty cheese. For those who prefer glass of white wine, Pazo Senorans Albarino, has subtle salty and citrus flavours. The Albarino grapes were grown on the Spanish coastline of Galicia giving them the salty characteristics.