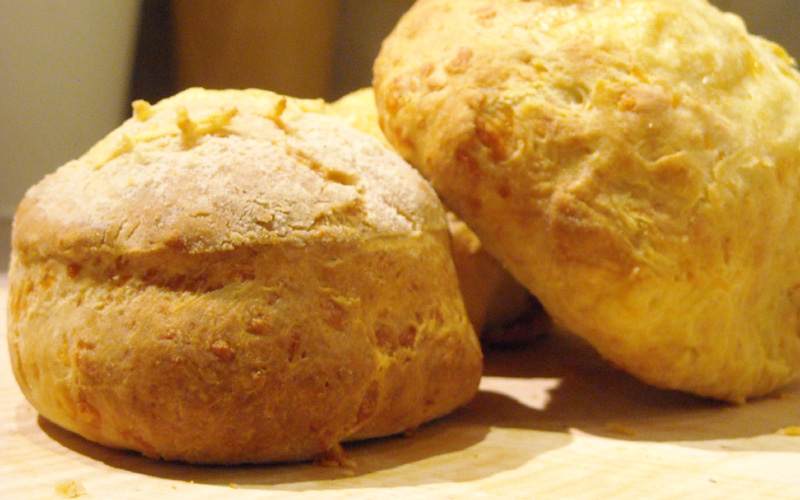 Ingredients
(Serves 4)
2 oz- Butter
8 oz-Self Raising flour
2 tsps-Baking Powder
6 oz-Grated Somerset Cheddar (or other hard cheese)
Half a tea spoon of English mustard powder
1 Egg
Pinch of salt.
Quarter of a pint of milk
How to make it
Mix the egg and the milk together in a mixing jug or bowl, leave to one side then mix the flour, baking powder and mustard powder in a large bowl. Now rub the butter into the dry ingredients. Add the pinch of salt, adding the grated Somerset Cheddar. Then, with a table knife, mix the egg/milk into the dry ingredients.
Now get your hands involved by working the mix into a ball-like shape with a doughy consistency. Sprinkle a little flour on a clean work surface and roll out the mixture until 1 inch thick. Take a round stainless steal pastry cutting ring about 3 inches in diameter and cut out the scones, place them onto a non-stick flat baking tray, sprinkle the remaining 1oz of grated cheese over the cut out scones.
Place the scones on a baking tray and put into the oven (220C or 200C in a fan oven) for 10 minutes.