Somerset Organic Cheddar Soup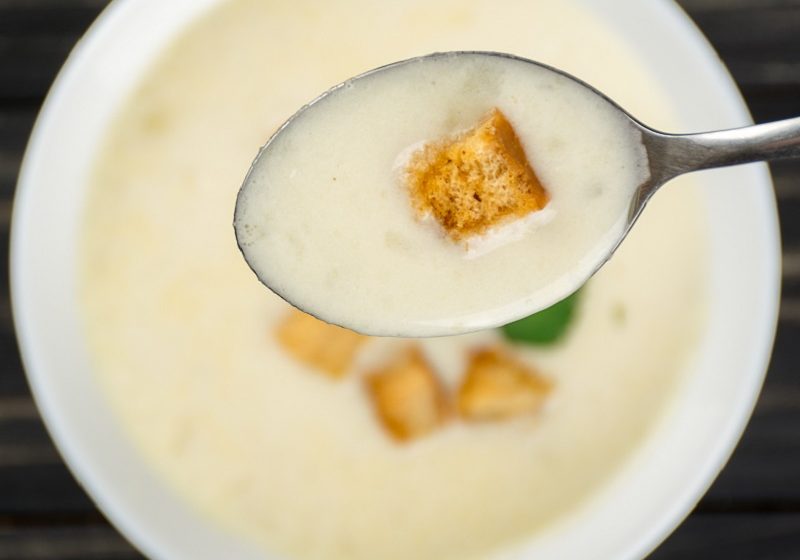 Ingredients
1/2 onion, finely chopped
55g butter
40g flour
1 pint milk
2 tsp salt
ground pepper
1 pint vegetable stock
3 carrots finely chopped
75g grated celeriac
250g of Somerset Organic Cheddar, grated
Optional: Croutons, to serve
How to make it
The creamy, tangy and complex flavours of Somerset Organic Cheese come to life in this warming and hearty Cheddar soup. Serve with a hunk of bread of a glass of your favourite cider for a West Country celebration.
Fry the onion in butter until tender
Add the flour and cook slowly for a minute, stirring well
Add the milk, seasoning and stock gradually
Bring to the boil
Add the carrots and celeriac and cook until tender
Stir in the Somerset Organic Cheddar and heat gently until melted
Serve the Cheddar Soup with croutons and a sprig of parsley
Accompaniments
These Chilli Cheese Sticks have an earthy and powerful taste that is nuttier than a mature cheddar with overtones of an aged alpine cheese, thanks to the Lincolnshire Poacher. This flavour, combined with the chilli kick makes a great bread stick.
Westcombe Cheddar is has a fantastic powerful taste which is what you need in a cheese when paired with chilli. The flavour combination in this bread recipe creates rich and earthy tones that is melt-in-your-mouth gorgeous. Serve warm with a knob of butter.
Shropshire Blue Cheese Muffins are a joy for breakfast, snacks, lunches, picnics, soup side-dishes or suppers. They have a soft and bouncy sponge, and a kick of salty, nuttiness from the Shropshire Blue.