Territorial Cheeses: Caerphilly to Wensleydale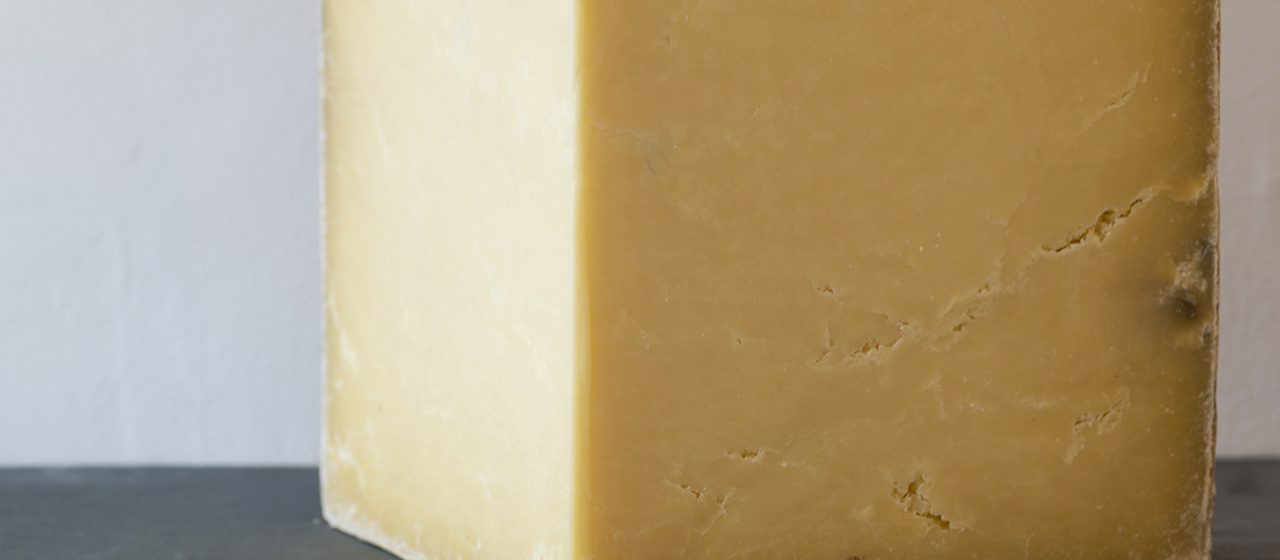 Britain has a proud heritage of dairy farming and over the centuries has created many exceptional and world-renowned cheeses. Some of these traditional cheeses can only be known by their descriptive name if they're made in certain part of the country and possess certain characteristics that define them.
In Britain these are recognised as territorials. They often are named after the original county they were made in but they don't have to actually be made in a particular location. Instead it's a recognition of a recipe or production method. The term helps the consumer know that they're getting something authentic, whilst helping producers and graders maintain quality standards. Here's a list of some of the British Territorials – how many have you tried?
Caerphilly
Caerphilly is a hard, crumbly white cheese that originated in the area around the town of Caerphilly, Wales. First made around 1830, it was thought to have been created originally as a food for local coal miners. It's known sometimes as "the crumblies" and has very recently been awarded protected food name status by the European Commission. Most Caerphilly is actually made in Somerset because of the amount of milk produced in the west country. We sell Gorwydd Caerphilly which is made by Maugan and Todd Trethowan in North Somerset. They first set up in Wales and in 2014 moved production to Somerset.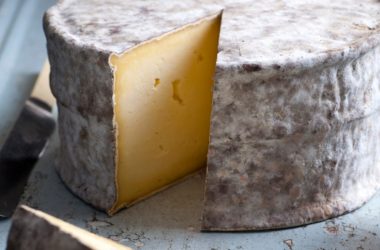 Cheddar
Cheddar takes its name from the Cheddar Gorge in Somerset. It's been made in the region since the 12th century where the cheese was stored in the caves. Today it's one of the world's most loved cheeses and sold all over the world. A true West Country Farmhouse Cheddar is made in the West of England – either Devon, Cornwall, Dorset or Somerset, and follows the technique of 'cheddaring' which is when slabs of curd are piled on top of each other as the whey drains away which stretches the curd and creates a harder cheese. Some of the West Country Farmhouse Cheddars we sell are Montgomery's Cheddar, Wookey Hole Cave Aged Cheddar, Westcombe Cheddar and Somerset Organic Cheddar.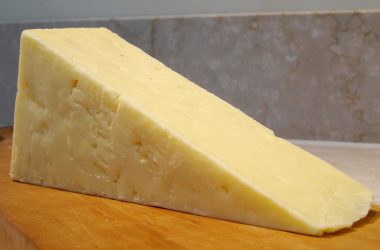 Cheshire
Cheshire is a dense and crumbly cheese, and is made in either Cheshire, Denbighshire, Flintshire, Shropshire or Staffordshire to be classed as territorial. The cheese tends to have a delicate flavour with a wonderful aftertaste. It's sold in various stages of maturity with its flavour developing with age.
Double Gloucester
Double Gloucester territorial cheese is traditionally made from the milk of Gloucestershire cows. There is a single and double variety of Gloucestershire cheese, the 'double' refers to the milk that is skimmed twice. Double Gloucester milk has also been aged for a longer period than single Gloucester giving it a stronger and more savoury flavour, with a firmer texture. It also has a characteristically yellow colour which comes from the particular milk used. It's often blended with other ingredients such as chives or chilli and is famous for being the cheese used in 'cheese-rolling' as it's always produced in a round shape.
Lancashire
Lancashire cheese comes in three distinct varieties – creamy, tasty and crumbly – the 'creamy' and 'tasty' varieties are the more traditional methods whereas 'crumbly' has come about in the mid-1900s when the makers needed to make mass production Lancashire cheese. The original Creamy Lancashire originates from when there wasn't quite enough milk from a single day to make cheese, so it was curdled and accumulated for several days to make enough curd for a cheese. When this was matured for four to twelve weeks it became fluffy and creamy in texture. When that cheese is matured for between 12 to 24 weeks it then becomes a territorial Tasty Lancashire. The Crumbly version doesn't follow this traditional method, instead it follows recipes closer to Cheshire cheese or Wensleydale. We sell Shorrock's Lancashire Bomb which uses the 'Tasty' method – matured for a full 24 months!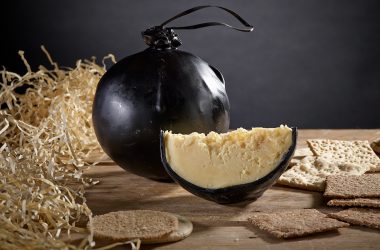 Red Leicester
Red Leicester is a cow's milk cheese, originally made on farms in Leicestershire. It was originally made from the surplus milk used to create Stilton and closely followed the recipe of cheddar. It's distinctive red colour comes from Annatto extract which is a natural food colouring that comes from annatto seeds. The seeds have a slightly peppery, nutmeg flavour which adds to the depth of the flavour of red Leicester and was originally added to give a consistent colour to the cheese. We sell Sparkenhoe Red Leicester which is made by David and Jo Clarke of the Leicestershire Handmade Cheese company in South West Leicestershire and it's been matured for six months. We think it's the best red Leicester in the country.

Stilton
True Stilton can only be made in Derbyshire, Leicestershire and Nottinghamshire and needs to follow the Stilton recipe. Surprisingly this means that cheese made in in the village of Stilton in Cambridgeshire, can't be sold as Stilton! There's actually a white version of Stilton, but the cheese we all know and love is the blue version which has a strong smell and taste. The distinctive blue veins come from the crust of the cheese being pierced with needles which allows air into the core. It then ripens over nine to twelve weeks. A territorial Stilton also has to have a cylindrical shape, be unpressed, have 48% fat, have its own crust and be deemed to taste as Stilton – perhaps the most highly regulated of all the territorial cheeses.
We sell Stilton by Cropwell Bishop which is simply the best Stilton in the world. It's made in the Vale of Belvoir south east of Nottingham and is supremely creamy.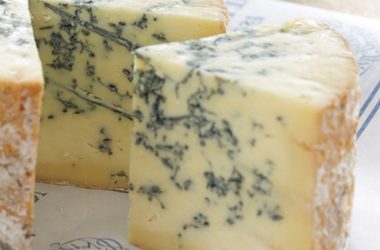 Wensleydale
Originally made in North Yorkshire, Wensleydale cheese is white, with a crumbly and moist texture and a mild flavour. First made by French monks in the Roquefort region who had settled in Wensleydale and originally made with ewe's milk. That original version the monks were making was blue but now the white version is most common. It now has a Protected Geographical Indication status. It's now made in creameries across the country but retains it's status by following the same recipe and production processes.