The Perfect Cheese Accompaniments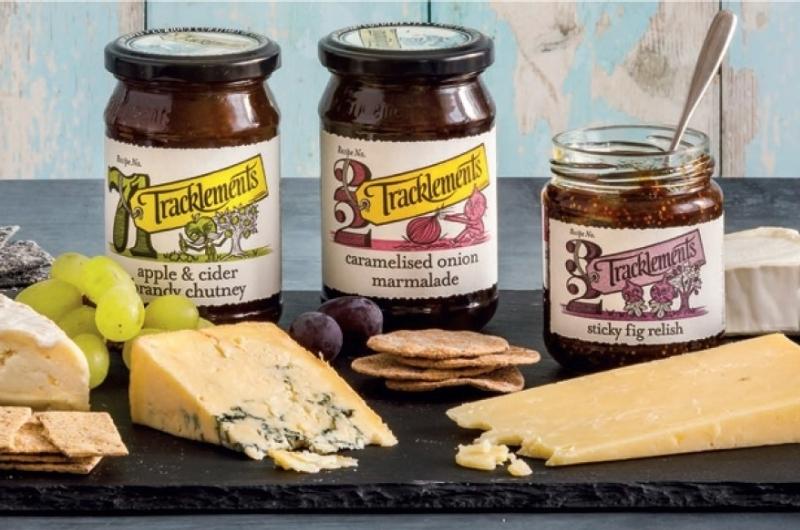 Cheese accompaniments add a whole new dimension to cheeseboards, offering wonderful flavour and texture combinations. We've teamed up with Tracklements to offer you the very best of their range. The variety now available includes stiff pureed fruit cheeses,  new innovations such as onion marmalades, and traditional pickles, mustards and chutneys. It also includes relishes and jams, and all pair excellently with our cheeses. Here's a guide to the perfect cheese accompaniments.
Cheddars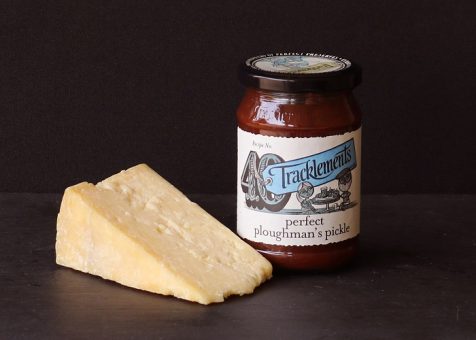 Traditional Farmhouse cheddars are the perfect cheese for both pickles and piccalillis. Tracklements Perfect Ploughman's Pickle has everything you want in a pickle – a toothsome crunch, a sweet tang and a sharp bite. Pair it with a sharp, strong cheddar such as Somerset Organic Cheddar which has the perfect balance between the tangy mature taste you want from a cheddar but also creamy and crumbly. Tracklements Particularly British Piccalilli is sharp, crunchy and tangy and needs to be paired with an equally strong flavour. Try it with Wookey Hole Cave Aged Cheddar – has both the nutty, earthy bite and creamy finish you'd expect from a farmhouse cheddar, so worked excellently with the sharpness of Piccalilli.
Blue Cheese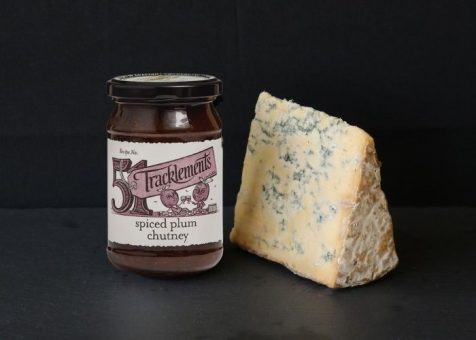 Tracklements Spiced Plum Chutney has just joined the Pong accompaniments range. It's as dark, rich and fragrant as plum cake. Made with Stanley plums for their sharp fruitiness, mixed with fresh orange zest and subtle spices. This fruity and aromatic chutney is crying out for a salty partner, and blue cheese hits the mark. We particularly enjoyed it with Blue Monday which is complex, creamy with bold cracks and streaks of blue-spicy, steely and sweet.
Crumbly Territorials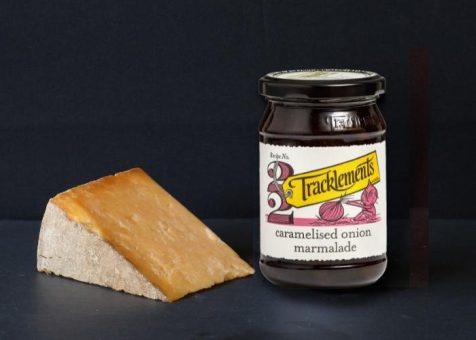 Tracklements Original Onion Marmalade was the UK's first onion marmalade. Made with a splish of redcurrant juice for a pleasing tang, it's excellent with a multitude of cheeses, and we find it's perfect for crumbly territorials such as Cheshire, Wensleydale or Sparkenhoe. Crumbly territorials are as much about the texture as they are about the flavour, and the marmalade with it's caramelised, juicy onions makes for an interesting mouthful.
Washed Rind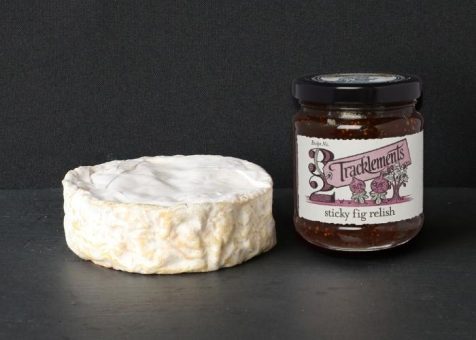 Tracklements Sticky Fig Relish is inspired by a relish from France.  Plump figs are soaked in spiced vinegar before being gently cooked with rich, dark sugar, the result is at once tangy and sweet. It works well with soft cheeses such as pungent, creamy Golden Cenarth, or the classic Camembert de Normandie AOC with its pure, creamy and luxurious taste.
Bloomy Rind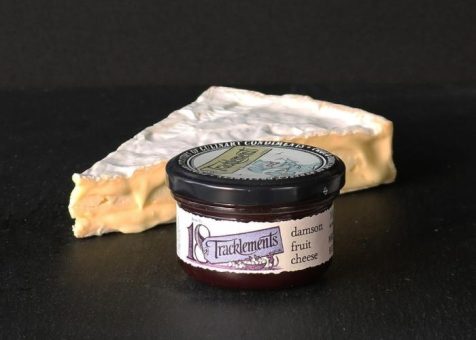 Fruit Cheeses are so unique in texture – they can be sliced, wobble like a jelly but also spread like a jam. They can also be completely turned out of the jar so they look fantastic on a cheeseboard. They are made from pureed fruit giving them intensely sweet flavour, grainy texture and versality when it comes to pairing. Try them with bloomy rinds such as Brie De Meaux or Bath Soft Cheese creamy which is buttery with a hint of mushroominess. We now sell three fruit cheeses – Gooseberry, Damson and Quince.
Goats & Ewe's Cheese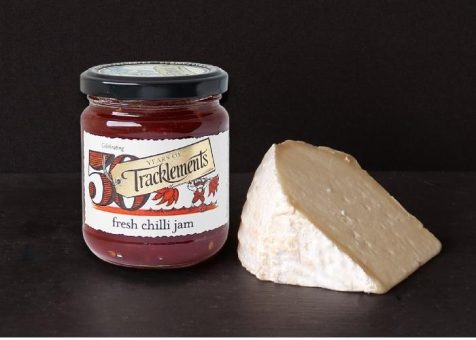 Fresh Chilli jam is an addictive, sticky-sweet cheese accompaniment which smoulders with a gentle heat from fistfuls of fresh red chillies. Incredibly versatile, this chilli jam is beautiful with all cheeses, but we find it adds a new dimension to goat's and sheep's cheese. These more delicate flavours are often clean and fresh so they're the first to hit the palette. This is perhaps why the fiery sweet hit the chilli jam, which develops in the mouth after a few seconds, complements these earthy cheeses so well. Try it with Dazel Ash Log or Bocconcino di Langa.
Hard Cheese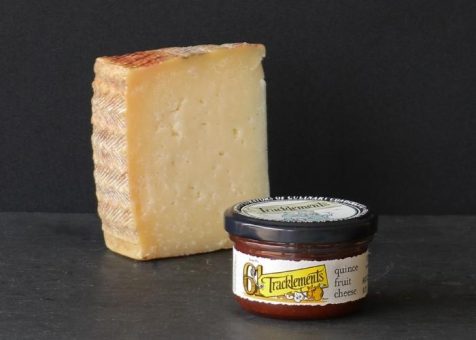 Of all the cheese accompaniments available, we find that fruit cheeses work exceptionally well with hard cheese. For instance, the Quince Fruit cheese is perfection with Manchego DOC with it's nutty, buttery mature flavours. Chilli Jam is also incredibly versatile and enhances smooth creamy flavours such as those offered by Kaltbach Creamy or Comte AOC.