5 Reasons Why We Should All Support a 'Supermarket Siesta'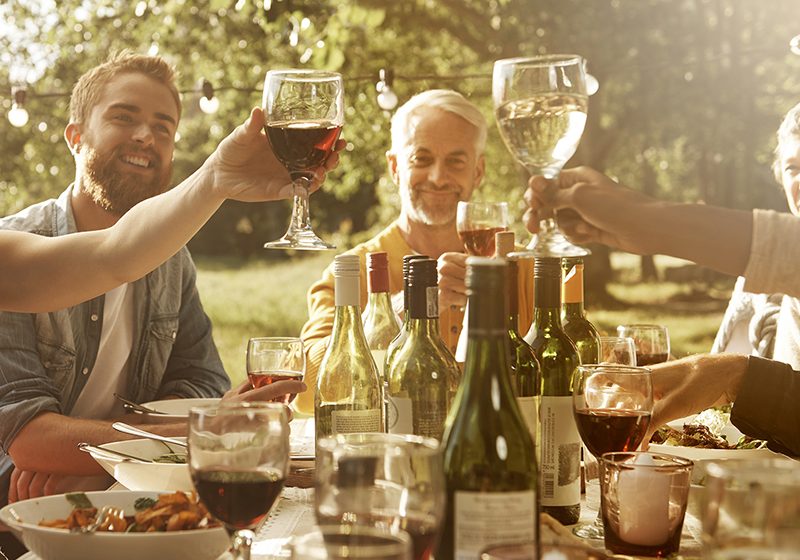 For the duration of September 2016, we've been a part of 'Supermarket Siesta', a campaign that challenged your routine shopping habits and suggested taking a break from the supermarket, or at the very least swapping a certain shop-bought item for that of a specialist. The idea behind the campaign was to highlight a number of elements that underpin the supermarket vs specialist argument. We joined the movement in order to challenge a few myths, break a few mindsets and open eyes about what the real differences are between these two retail types.
By getting into a routine with supermarket shopping, you risk missing out on experiencing new or better quality products, and you may also be supporting a cycle of events that makes it increasingly difficult for new, artisan, finer products, to even exist.
Here are 5 reasons why we think you should consider taking a #supermarketsiesta in the future:
1. Help ease the pressure put on producers
In these economically challenging times, price is a big factor in our food purchases but low prices come at a cost – to the producer, to competitors and to the quality of the product. Offers, discount deals, money off, and 'all-time low' prices are achieved by buying in large quantities, initially an attractive deal to producers, but fulfilling these orders and negotiating a fair margin can lead to them choosing cheaper ingredients, switching production technique or increasing the speed of production. If the deal goes wrong, the supplier could lose so much at once they could be put out of business. As specialists, we're already supporting local producers, accepting reasonable prices on stock and offering more flexibility on deliveries and packaging. This allows the margin to be fairly distributed through the supply chain, and we work alongside our producers, building relationships that help strengthen their business.
2. Enjoy products that are not readily available in a supermarket
Some producers are not set up to supply multiple supermarkets or they may even refuse to supply them for various reasons but one thing is for certain, if you don't go looking for their unique products, you'll be missing out on some of the finest, most brilliantly made food items available anywhere in the world. As an independent business, we can place orders with cheese producers of any size, managing supply and volume so that both parties are comfortable and a long term relationship can grow. We're then able to offer you cheeses from all parts of the UK, France and Europe that would only otherwise be sold locally through delis or farm shops or even from the dairy themselves. Cheeses such as Stinking Bishop, Little Wallop and Langres AOC will rarely be seen in a British supermarket but can you imagine life without them? We can't!
3. Make yourself happy. Have a new experience!
Scientists have been swotting up on what makes us happy and have found a part of our brain called the substantia nigra/ventral segmental area or SN/VTA, that responds to having a new experience by releasing dopamine into our bloodstream. We all know that moment when we try something new and feel positive. It's a fantastic feeling to experience something new, even when it's simply a new flavour, a new texture, a new product or a new service that promises to improve your life. If you love a certain product – wine, biscuits, meat, tea, coffee, cheese – then allow yourself to be exposed to new and wonderful experiences. As experts in our fields, we share your passion and spend all our time seeking out these new experiences for our discerning customers, simply because it's what we love.
4. Support expertise and skills in a traditional market
Many of the people behind the cheese we supply put a lot of love, energy and consideration into their products. They have learned their trade from the ground up or even from previous generations, and then used their skill to develop and experiment with flavours, textures and consistencies, simply to give us more pleasure. We feel that this passion needs to be fueled, encouraged and respected. Without it, we might begin to erode traditions.
Most products that make it into the supermarket are mass-produced, replacing traditional techniques with machinery simply to fulfil demand. It questions the value of cheese experts, turning them into factory managers instead of skilled craftsmen. We support expertise in this traditional market because we share their values, and their passion.
5. Shift your price vs quality expectations
We've heard back from people during the Supermarket Siesta campaign who say 'this is all well and good, but how can I afford specialists?' Inevitably better quality products will cost more. But ask yourself, is down-grading and down-pricing everything creating an unsustainable future for us all? These low prices have sent businesses under with unfair agreements, and have sent normal products into the 'luxury' bracket. We all need to take a moment to consider that a higher priced product usually means that somewhere down the supply chain, someone is getting paid fairly, and an independent business is thriving.
We implore you to "buy better, live better", to look beyond the supermarket aisle – even if it's just for your favourite items. Taking a #supermarketsiesta is not just for September, it's for life.