Cauliflower Cheese Fritters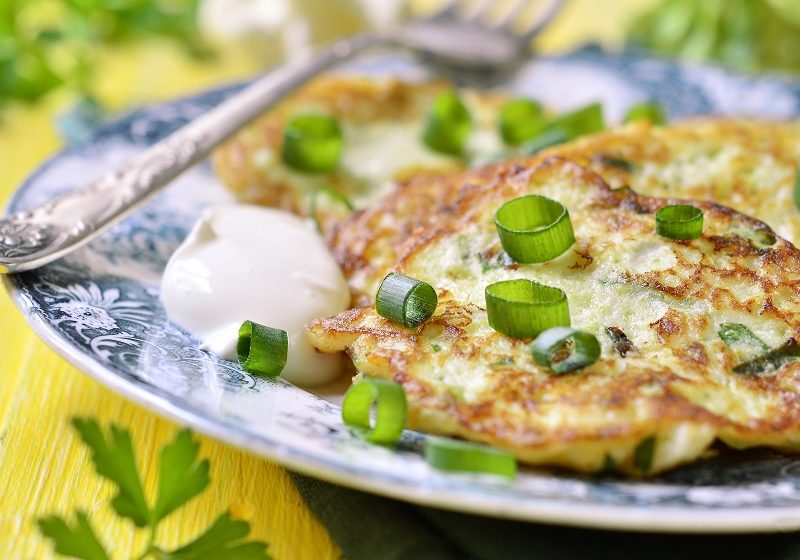 Ingredients
350g cauliflower
100g plain flour
4 eggs
200g Robiola Alta Langa
Zest of 1 lemon
Small bunch of parsley
Olive oil
How to make it
These crispy cauliflower cheese fritters are great as a side dish, or a as light lunch. Perfect as a summer BBQ side, and even better with a side of Tracklements Sticky Fig Relish. We use Robiola Alta Langa which is indescribably rich.
Boil a pan of water
Cut 350g of the cauliflower and roughly chop into small florets
Add to the boiling water and cook for 3 mins
Drain and then leave in the saucepan
In a bowl add the flour, with salt and pepper
Whisk in the eggs and make a smooth batter
Stir in the Robiola Alta Langa
Stir in lemon zest and most of the parsley, then all of the cauliflower
Put your oven on low so that you can cook the fritters in batches and keep them warm
In a frying pan heat some olive oil
Spoon in some mixture to make round fritters
Fry for 3-5 minutes until golden underneath, then flip and cook for another 3-5 mins until they look golden on both sides
Serve the cauliflower cheese fritters with a sprinkle of spring onions and some sticky fig relish.
Robiola Alta Langa is indescribably rich and gorgeous taste with a sexy, luxurious texture. Many people's favourite once they've tried it and surprising in that it is made from the milk of all two milk producing animals: cow and sheep! Absolutely HAS to be tried.