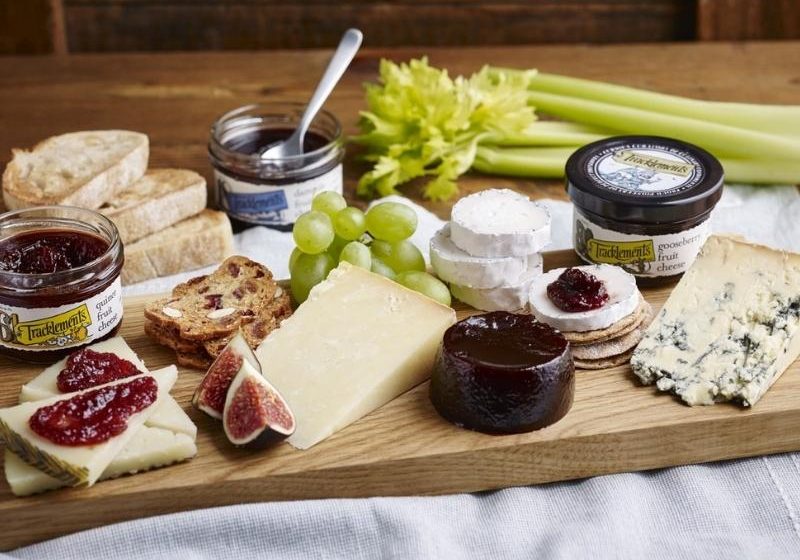 How to make it
Tracklements Fruit Cheeses are set, pure fruit preserves. They come in three different flavours each with an intense fruity taste, and are perfect for the cheeseboard. Here's how to prepare:
Run a knife around the outside of the jar and upturn these fruit cheeses on the cheeseboard.
Slice a little off and arrange.
Add a selection of crackers and crusty bread.
Tracklements Fruit Cheeses include:
To create the perfect cheeseboard ensure you have a variation of cheeses. Try washed rind, blue, hard cheeses, soft and semi-soft cheese and goat's cheese.
Recipe courtesy of Tracklements.
Many of our cheese boxes already contain the perfect selection of cheeses for a cheeseboard, or you could try our monthly subscription box The Cheese Club.
Other ideas for your cheeseboard:
Make your cheeseboard exceptional with these incredible roasted quince.
Liven up your cheeseboard with your own moreish, savoury crackers using Montgomery's Cheddar – a world-class, hand-made Cheddar with a distinctive flavour.
The sticky sweetness of honey and walnut covered figs is the perfect accompaniment to salty blues and dry cheeses.