Roasted Spiced Quince for your Cheeseboard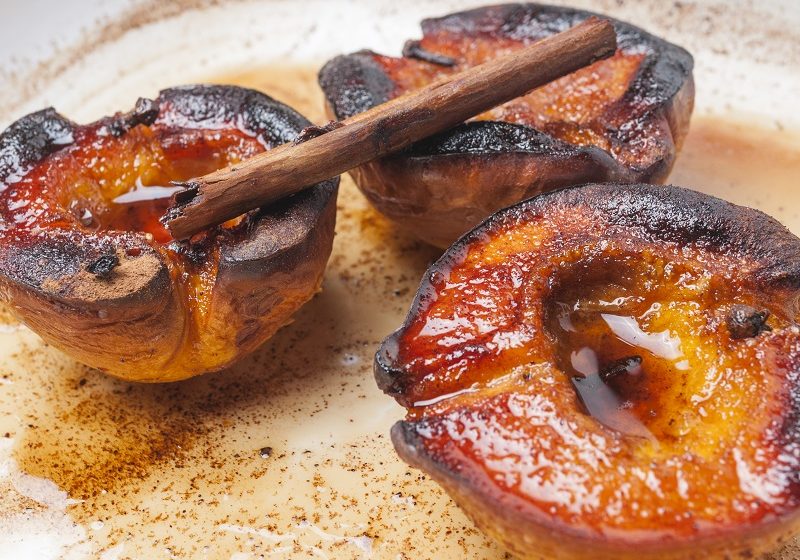 Ingredients
3-4 quince, unpeeled, washed
8 cloves
2 cinammon sticks
300g caster sugar
80g honey
1 lemon (juice)
How to make it
All our cheese boxes make spectacular cheeseboards, but to make it exceptional you can add these incredible roasted spiced quince. Finish off with Thomas J Fudge's Biscuits for Cheese and you've got the superstar of cheeseboards!
Preheat oven 160°C/140°C fan/Gas 3.
Cut the quinces in half length ways and core
Place in a baking tray, cut side up
Press cloves into each half
Scatter the sugar over
Drizzle the honey
Then drizzle with lemon juice
Place the cinnamon stick in the dish on top of the fruit
Bake the fruit until lightly brown, approx 35-40 mins
Remove and allow to cool
Once cool cut the roasted spiced quince into smaller slices and arrange on the cheeseboard
For the perfect cheeseboard, here are some ideas:
With a Meze Cheeseboard you present just one cheese and surround it with a range of carefully chosen accompaniments for both contradictory textures and complimentary flavours.
At Christmas time, you can really push the boat out and create something spectacular…
Here's how and why you should make the perfect cheeseboard.
To make your own cheese crackers and breadsticks:
Poacher cheddar has an earthy and powerful taste that is nuttier than a mature cheddar with overtones of an aged alpine cheese. This flavour, combined with a chilli kick makes a great breadstick!
Light, elegant and fragrant cheese crackers that you can serve with cheese or store and have as a savoury snack with a glass of something delicious.