Black Pepper and Montgomery Cheese Crackers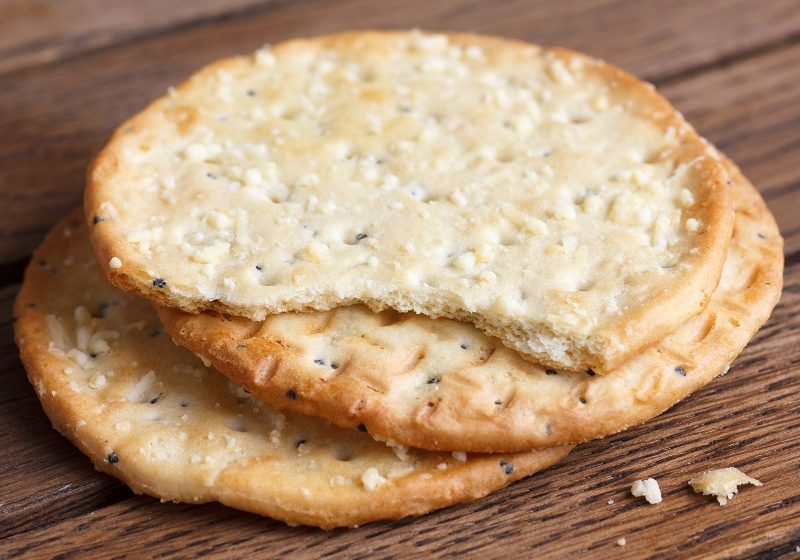 Ingredients
230g Montgomery's Cheddar
55g unsalted butter
1 teaspoon sea salt
1 tablespoon crushed black peppercorns
22og all plain flour
How to make it
Light, elegant and fragrant cheese crackers that you can serve with cheese or store and have as a savoury snack with a glass of something delicious.
Mix together the grated Montgomery's Cheddar, butter and black pepper until completely blended
Add the flour and mix until it turns into a dry dough
Add water (about 2 tbsps) until the dough comes together to form a single dough
Wrap the dough in clingfilm and refrigerate for an our
Preheat oven to 190°C/170°C fan/Gas 5.
On a floured surface, roll out the dough to be around 5mm
Using a non serrated circular cutter, punch out circular shapes from the dough
using a fork edge, make small crosses all over the surface, and pierce all the way through a few times with the prongs
Scatter with the sea salt
Bake for approx 10-12 minutes, until the edges begin to go brown
Leave the cheese crackers to cool on a rack then serve. Will keep for approx 3 days.
If baking your own crackers seems like too much hard work, try this fabulous selection of Fudges best biscuits for cheese. Ideal for an evening in or to finish off a perfect dinner party. Contains:
Round Rosemary Biscuits bring to mind… a tangy goat's cheese, the creamiest brie, our favourite sour cream and chive dips, olives, a glass of vintage port.
Oat Crackers bring to mind…Our favourite, local, mature farmhouse Cheddar, a sweet onion marmalade, a generous wedge of Comte, a coarse pate, chunky salsa dips.
Malted Wheat Biscuits bring to mind… A delicious Blue Vinny from Dorset homemade chutney, figs, walnuts, hazelnuts.
Harvester Seeded Half Flatbreads bring to mind… The creamiest, warmed, melting Camembert and fresh, crisp, crunchy celery.