A Tour of Spanish Cheeses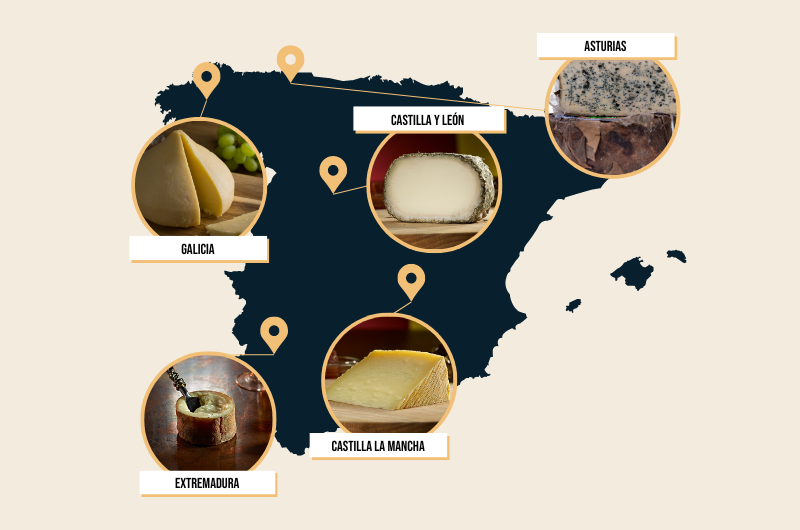 One thing is for certain, Spanish cheeses are heavily influenced by their environment. The livestock graze on arid plains and in humid climates. Many areas have rich and varied vegetation, and this results in some distinctive cheeses that are unlike anything you'll try from another country. We've explored five regions from the country and taken a look at how the weather, land and animals habitat has developed these unique Spanish cheeses.
Castilla Y Leon
Castilla y Leon is the largest producer of sheep's milk in Spain and the second largest producer of cow's milk, so there is a of cheese production. The cheeses are therefore mainly made from sheep's milk and have a strong and buttery flavour.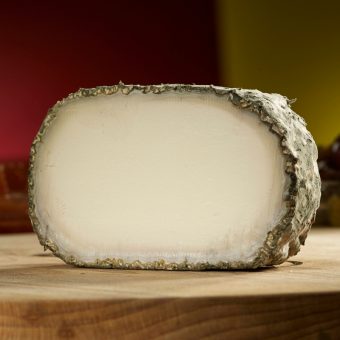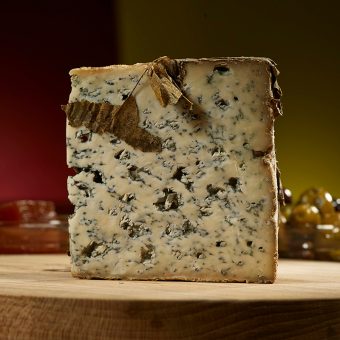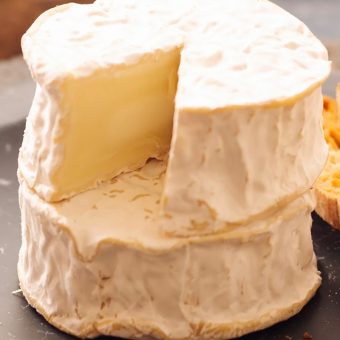 One of the region's many cheeses is Monte Enebro. Monte Enebro is also known as 'pata de mulo', or mule's-leg cheese, which comes from it's elongated shape. It's traditionally moulded into this shape by hand using a cheesecloth. The ewe's milk is pasteurised and then intensely pressed on wooden planks which flattens it. It's then submerged in brine and left to mature for up to six months. This results in a firm 'bark' or rind and softer, lemony and creamy centre. With age it can develop quite a strong bite.
Picos de Europa, or more commonly-known as Picos Blue, is made in Valdeon Valley which is high in the mountains of north-western Spain. It is made from a blend of around 90% cows milk and 10% goat's milk. This helps increase the acidity of the cheese. The cheese is wrapped in sycamore, maple or chestnut leaves taken from the forests around the area and then matured in damp, natural limestone caves.  It has very dense blue veining and the taste is bold, salty and punchy, with a wonderfully spicy lingering aftertaste.
Santa Gadea organic Spanish goat's cheese is produced on a large bio-sustainable farm in Burgos. The farm has 1000 goats which roam freely, feeding on the GM free, chemical free and fertiliser free crop. This produces rich, organic milk which is processed using a specially designed 15-day fermentation system. The result is a firm, mild, but very well rounded cheese. It has a thin delicate and light rind, with a fresh clay-like texture in the core.
Zamorano is one of Castile-Leon's most renowned cheeses. Traditionally nomadic families would move throughout the Castilian countryside with their flock of sheep to graze that land. They'd essentially be mobile cheese makers, unpacking and making cheese for a few months, then return to Zamora to sell their goods. Now it's made by specialist DOP producers in the Zamora province from the milk from both Churra and Castellana sheep which are native to the area. The cheese is pressed into a cylindrical mould which gives it a characteristic shape It takes almost 6 months to fully mature, resulting in a pale-yellow colour with a crumbly texture. It has sweet, nutty and salty aromas.
Castilla La Mancha
The hot, dry plains of Spain, home to Don Quixote and the Manchega sheep. Their shepherds have used their milk to make hard, sweet Manchego since as far back as the Bronze Age.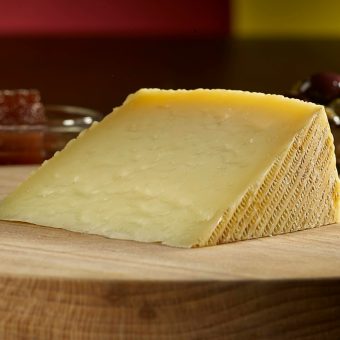 Manchego is Spain's most exported cheese, with a lot of it ending up in the US. The cheese is categorised according to their age, from two-week old fresco, to semicurado which is three weeks to four months matured. Curado is three to six months old and añejo or viejo is one to two years matured.  Manchego DOC can only be produced in the La Mancha area. It has to be made from Manchego sheep milk and aged for at least 60 days. It also has a casein seal, and a distinctive zig-zag pattern etched into it's rind which historically was made from wrapping the fresh curd in esparto grass. The heat and the dryness of the landscape comes to life through the nutty and caramel flavours of Manchego. Manchego is big business for Spain, so it has to comply with the strictest manufacturing standards.
Manchego Gran Valle is matured for 9-12 months. When it's very mature it can be quite dry and crunchy due to the crystallisation of fat drops. Manchego Gran Valle is described as strong and piquant, zesty and exuberant.
Extremadura
Extremadura boasts an array of PDO cheeses of the highest quality, with intriguing textures and exquisite flavours.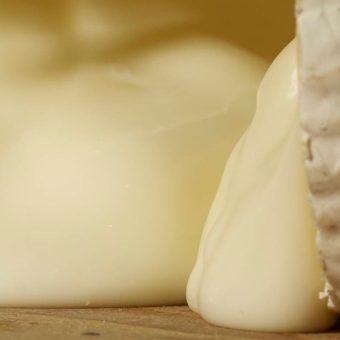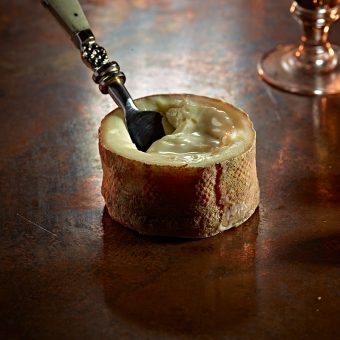 Canarejal is known in Spain as a 'torta', which directly translates to 'cake'. It describes cheeses that are made with unpasteurised sheep's milk and have a cake-like shape. They also tend to have a harder rind and soft centre.  Torta's are native to the Extremadura region and are exclusively made with raw sheep's milk. Our Canarejal is made by the Santos family, from the village of Pollos on the high plains of Castile. The town has only 580 inhabitants but more than 10,000 sheep. The Santos family own a herd of 2000 Assaf sheep which are fed on alfalfa, barley and mixed fodder, as well as rich pastures in the summer. With this milk they produce four cheeses, of which Canarejal is one. It has a beautiful aroma and a stunning soft centre. It can be spooned out of the rind like a dessert. Gorgeous and silky.
A few miles south of Pollos is Cáceres, where La Retorta is made. Another ewe's milk cheese,  this herd grazes in local oak forest which is full of herbs and spices like rockrose, juniper, thyme and rosemary. This natural diet gives the freshest milk and transforms into the incredible little La Retorta. It has a distinctive orange washed rind and inside is a fondant-like creamy paste. It won 'Best Spanish Cheese at the World Cheese Awards in 2017′ and one spoonful of this cheese, you'll understand why.
Ibores is a white, firm goat's cheese that has a buttery and moist texture. It's only made in the districts of Ibores, Villuercas, La Jara y Trujillo in the south east of the Province of Cáceres. Despite it being a goat's cheese, it has a firm, smooth texture. This is from the maturing process where the cheeses are put under pressure for 3-8 hours, washed in brine and then left for a minimum of 60 days. The cheese is a little peppery and salty, with earthy undertones and a goaty finish.
Still in Cáceres and named after the city Casar de Cáceres, you'll find Torta del Casar. This sheep's cheese is considered very rare  because the milk is from Merino sheep, and the rennet is made from Cardoon which is a wild thistle. This gives it a bitter, tangy taste. As it ripens it becomes softer and eventually turns into a runny, spreadable paste inside it's ochre crust. It's often enjoyed spread on bread as an appetizer.
Asturias
Asturias has a humid climate and a rich heritage of cheese production. Amazingly it is the largest cheesemaking region in Europe, and while Asturias has been called "the land of 40 cheeses" it's actually home to more than 300 types of cheese!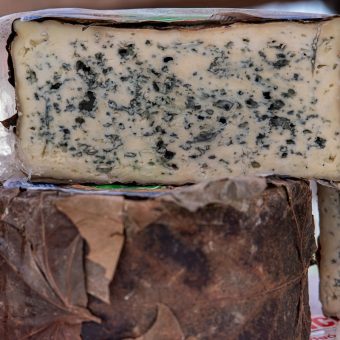 First we head to valley of León where we'll find Cabrales. It's a blue cheese made from a mix of cow, sheep and coat's milk from local herds, for it to be Cabrales they must graze in the mountains of Picos de Europa. After processing and curing the cheeses are placed on wooden shelves in natural limestone caves which have around 90% humidity. This is the perfect condition for the development of penicillium molds that produces the blue-green veins throughout the cheese, sometimes the veins are almost purple. It is D.O.P. protected and can be identified with a dark-green coloured aluminium foil wrap (and the PDO stamp). It has a strong and aromatic flavour, with a buttery aftertaste.
La Chivita is an artisanally produced goat's cheese made by a single family in Buelles. Jesús Gútierrez and Josepha Schiano-Lomoriello own a herd of 250 Murciana goats which graze on their land and crops, allowing them a level of control over the herd's diet of herbs, spices and rich pastures. The cheese is matured for over two months and eventually they achieve a smooth cheese, with an intense and earthy flavour. Apparently they were inspired by Muenster, their version has the same mushroomy, creamy flavour.
Named after the region it's produced in, Taramundi is a semi-soft traditionally made cheese that has walnuts and hazelnuts added to it at paste stage. The result is of course, a nutty flavour but it is also mild with roasted tones and a supple texture, not too acidic. It's often enjoyed in the region with a sweet wine.
Galicia
Galicia has abundant vegetation and a coast on the Atlantic whose winds and temperatures affect the climate. Over a third of ALL Spain's cow's milk is produced in Galicia so it's no surprise that Galician cheeses are mostly made from cow's milk.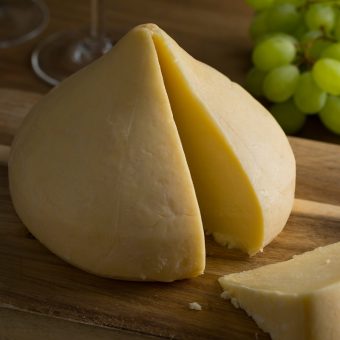 Many of the cheeses of the region have a distinctive teardrop shape, such as San Simón. This is a smoked, cow's milk cheese with a delicious, creamy buttery texture. Once the cheese is shaped it's smoked on birch wood for up to 90 minutes, and then left to mature for 2 months. The rind is a beautiful yellowy-orange with a light, bright cheese inside. A cheese that melts really well but also excellent on a cheeseboard.
Tetilla also has a conical, peaked form. The word Tetilla means 'small breast' so you get the idea of the shape! As well as it's shape, it's known for it's freshness and sweet buttery flavour, but with a slight tangy aftertaste. This cheese is from Brindisa, which comes from the word 'brindis', meaning to raise one's glass in a toast. We couldn't think of a better way to end our Spanish Cheese Tour, Salud!
If you'd like to try Spanish cheeses you can browse our Spanish Cheese range. Or try the ready-prepared Spanish Selection Box which contains many of these cheeses. Also look out for Spanish cheeses in upcoming Cheese Club boxes.