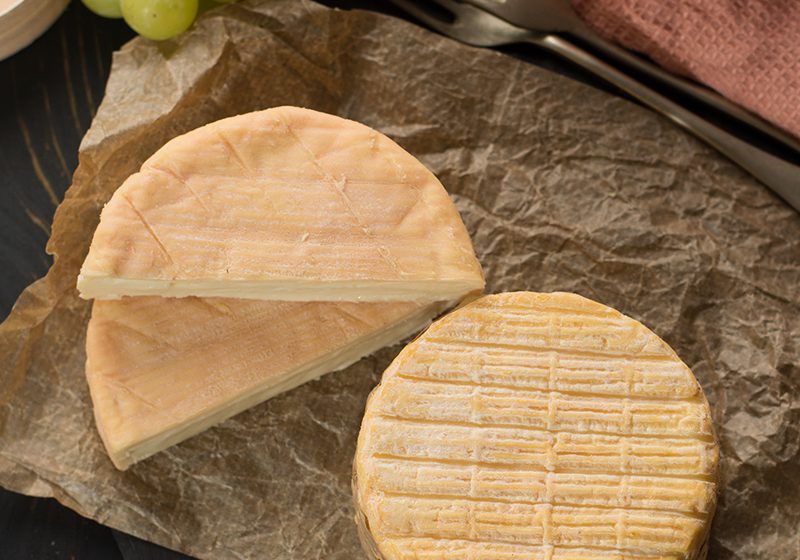 There is widespread difference of opinion on who actually invented picnics or 'le pique-nique' but there are two obvious protagonists: the English and the French. In the 1600's, the French actually first used the phrase 'piquenique' to mean a 'potluck'. Each person contributing a dish and the total feast was then shared out. The word translated to English as 'picnic' in the mid-1700's with a more generic meaning of a casual meal enjoyed in a beautiful outdoor setting.
What is quite clear however is that picnics could not possibly work without the key component of cheese! Here are some ideas about serving cheese at picnics. We've also included a few other important criteria to make the ideal outdoor meal:
Cheese
Assuming the weather is good (see below), the intensity of the sun at a picnic can influence the choice of cheese that you take along. Unless you have a 007-style picnic hamper that contains a cooling compartment, your cheeses will be exposed to warmth from the minute you leave the house. Classic cheeses that have gained popularity from picnickers are Camembert's and Brie's that will ripen well in the warmth and ooze perfectly by the time you've found your spot under a tree.
Two other French cheeses that are hugely picnic-friendly are also Normandy-made: Livarot and Pont l'Eveque. You HAVE to have a cheddar at a picnic in the UK: a good quality Cheddar is the perfect mixing cheese in that it works brilliantly with so many different flavours and a variety of drinks; the picnic format is suited perfectly to a good artisan cheddar such as a Westcombe or a Montgomery. Finally a good goat's cheese is ideal for a picnic since it will combine well with fruits and other nibbles.
Here's our recommendation for the perfect picnic cheese selection: Westcombe Cheddar, Bath Soft Cheese, Robiola Alta Langa, and Canarejal.
Meats
A 'smorgasbord' of different cold cut meats is imperative to create the optimum buffet-style picnic. Hunting was the original reason for mediaeval-types first dining out of doors; if you don't feel like building a large fire and spit-roasting your quarry then you could always take along an instant barbecue kit and sear some meats for a chargrilled flavour (see our Barbecued Tuna Salad with a Gratin of Baby Tomatoes and Gaperon).
Bread and biscuits
Bar the cheese, probably the most crucial element of your picnic spread. Why spend all that effort and money on cheeses and meats if you haven't got the most fresh and doughy baguette or finely made biscuits? We recommend Peter's Yard Artisan Crispbreads. A baguette is also a great option for sharing and making the most out of a variety of different food stuffs.
The location
We all stare in awe/ amazement at those families that decide the best place they can come up with for their picnic spot is a lay-by on a triple carriageway. How can this happen? This country is full of so many incredible rural and urban oases that it is unforgivable not to seek one out for your outdoor meal. Why not also have your picnic next to water; we love www.wildswimming.co.uk.
The weather
Fundamental. A picnic without sunshine is arguably worse than a picnic without cheese. Since you cannot control the weather, your only option in the event of a less than perfect climate is postponement.
Don't forget that all the other elements of picnics are important: from the chutneys and salads through to treats, cakes and fruits. The same rule applies to the accompaniments as the amount of guests at your picnic: the more the merrier!