The Legend of Manchego DOC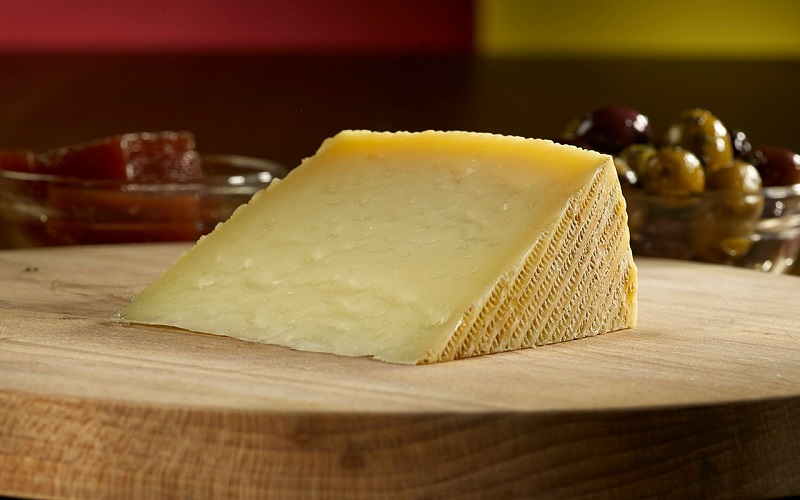 If you ever drive through mainland Spain you may encounter almost desert-like fields where herds of white, hornless sheep roam.
These are the arid plains of La Mancha, and are home to a number of registered farms that breed Manchega sheep. These farms, that reside in the provinces of Albacete, Ciudad Real, Cuenca and Toledo, have the exclusive right to make the cheese Manchego DOC.
The La Mancha region is an arid but fertile plateau found just South of Madrid. The semi-arid climate of the area is sun-soaked with low levels of rainfall. This offers a unique grazing region for the Manchega sheep who feed on the grassy plains and stubble from croplands.   
Manchego cheese is made from the whole milk of the Manchega sheep. There are certain regulations it must follow – the cheese must be aged for a minimum of 60 days and a maximum of two years, it must be pressed into a cylindrical mould of a particular shape and size, and can only be used from pasteurised or raw milk.
DOP Status
The DOC status ensures that these requirements are met and upholds the quality assurance of the cheese. It's identified from its casein tab that is applied when the cheese is in the mould and bears a distinctive zig zag label from the Manchego Cheese Denomination of Origin Regulating Council. This design was historically made from wrapping the fresh curd in esparto grass and then from the cheese being placed on wooden boards to drain. It also always has a label with artwork depicting Don Quixote de La Mancha.
Manchego DOC Cheese flavour and recipes
The heat and dryness of the landscape comes through in the nutty and caramel flavours of the cheese. It has a smooth and creamy texture with a slightly granular, crumbly texture as it ages.
Manchego is the poster milk of Spanish cuisine and features in many traditional dishes. For instance tacos, Shakshuka, croquettes, or with sun-dried tomatoes on flat bread.
Take a look at some of our recipes:
Quesadilla with chicken, peppers and Manchego