Spring Onion and Gruyere Cheese Frittata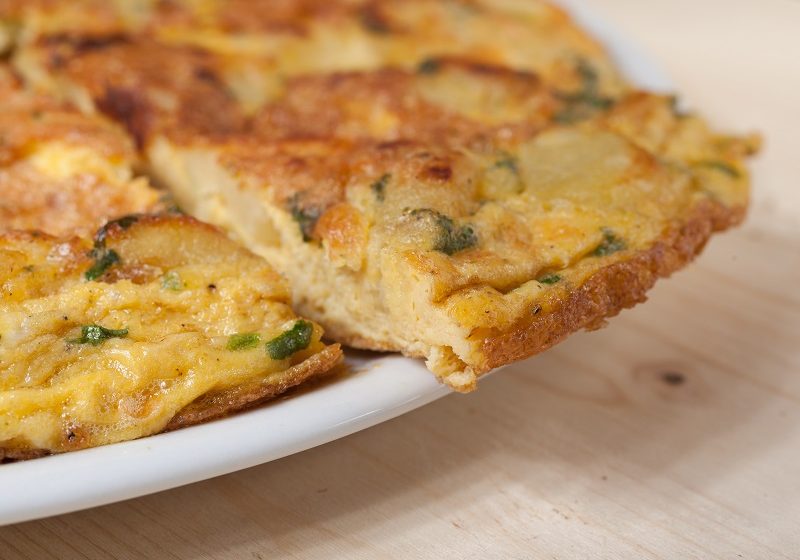 Ingredients
Serves 4-6
6 eggs
115g grated Le Gruyere Switzerland AOP
100g finely chopped spring onions
Freshly ground black pepper
Salt
25g butter
How to make it
As Le Gruyere becomes stringy when melted it makes the perfect cheese frittata. This recipe serves 4-6 so it's an ideal dinner dish served with antipasto and crunchy bread, or as part of a tapas spread.
In a bowl, mix the eggs and whisk until blended
Add the Gruyère, chopped spring onions and pepper then mix until combined
Turn on your grill
Using a frying pan that you can put under a grill, melt butter, and once it begins to foam pour the egg mixture into the pan. Turn the heat down low.
When the eggs have set and thickened but the surface remains runny, place the pan under the grill
Take it out when it has set
When ready, loosen with a spatula and serve by cutting it into wedges
Cheese Frittata is delicious hot or cold
Other recipes:
Frittatas are a great way of using up ends of cooked meats, herbs and cheese in your fridge. Here's a recipe for a Bacon and Mushroom Fritatta.
Have you own Alpine-fest with this tasty twist on traditional rösti. The parsnip adds a little sweetness to the savoury potato and nutty flavour of Gruyere.
This French dish is traditionally made with Cantal cheese but any hard cheese that is full of flavour will work. Truffade is a great quick meal for supper, enjoyed with cured meats and salad leaves.