Parsnip, Potato and Gruyere Rösti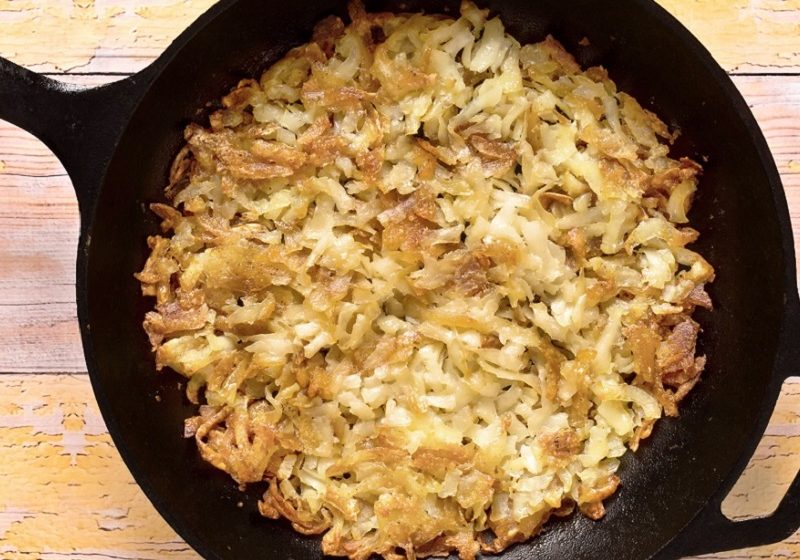 Ingredients
350g waxy potatoes
225g parsnips
1 onion
1 garlic clove
sage
salt and pepper
1 large egg
oil
How to make it
Have your own Alpine-fest with this tasty twist on traditional rösti. The parsnip adds a little sweetness to the savoury potato and nutty flavour of Gruyere.
Peel the parsnips and potatoes
Using the coarse side of the grater grate the potatoes and parsnips. Squeeze out any excess liquid
Peel and slice the onion
Peel and crush the garlic
chop the sage
Combine the potatoes, parsnips, onion, garlic and sage and generously season
Stir in the egg until the mixture is well combined
Heat the oil in a non-stick frying pan. When hot, spread half of the mixture over the base of the pan. Scatter over the Gruyere, then top with the remaining vegetable mixture, spreading it flat
Cook over a low heat for about 10 minutes until golden underneath
Using a big spatula, slide the rösti onto a large plate then flip back into the pan to cook the other side for another 10 minutes.
Once the vegetables are cooked and tender, it's ready to serve.
For other Alpine recipes, try this Raclette, Tartiflette with Reblochon de Savoie or the classic fondue.
For other recipes using Le Gruyere cheese, we have this delicious Le Gruyere, Mushroom and Bacon Frittata, traditional French truffade or Rôti de veau Orloff.