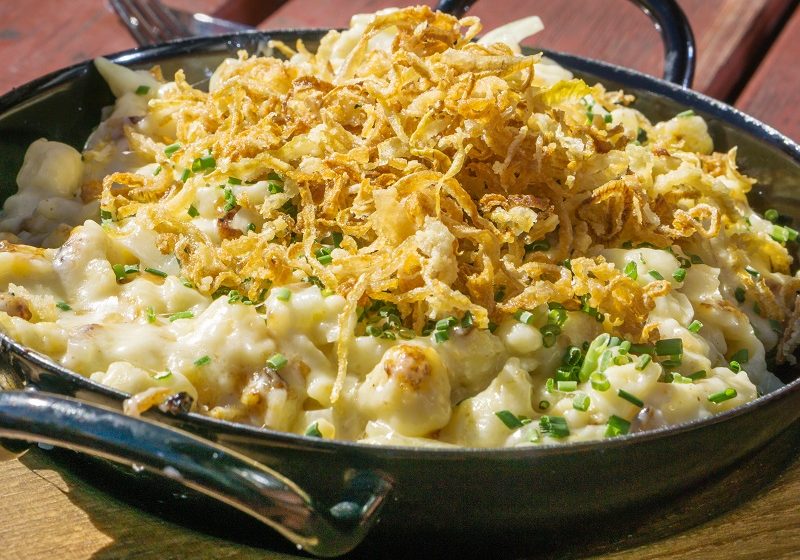 How to make it
Käsespätzle is a traditional German cheese dish, and is everything great comfort food should be. It is, in essence, German mac and cheese with layers of Spätzle, caramelised onion and cheese all baked in the oven for a crisp finish. We use Le Gruyere Switzerland AOP.
Preheat the oven to 200°C Fan / 400°F / Gas Mark 6
Using a large pot, melt the butter on a medium heat
Add the onion and begin frying them, adding a little sugar and salt to help caramelise
Stir until they're nice and brown then set aside
Follow the packet instructions to prepare the Spätzle. If you're feeling adventurous there's an excellent recipe for making your own Spätzle here.
Grease a casserole dish
Place a third of the Spätzle in the bottom of the dish, followed by a layer of cheese and a layer of onions
Season each layer and keep layering until all the ingredients have been used up
The final layer should be onion
Place in the oven for around 10 minutes, until the cheese has started to go brown and crispy
Serve with a sprinkle of chopped parsley
Käsespätzle is often served with a simple green salad and potato salad.