Beer and Cheese Pairing – Part 1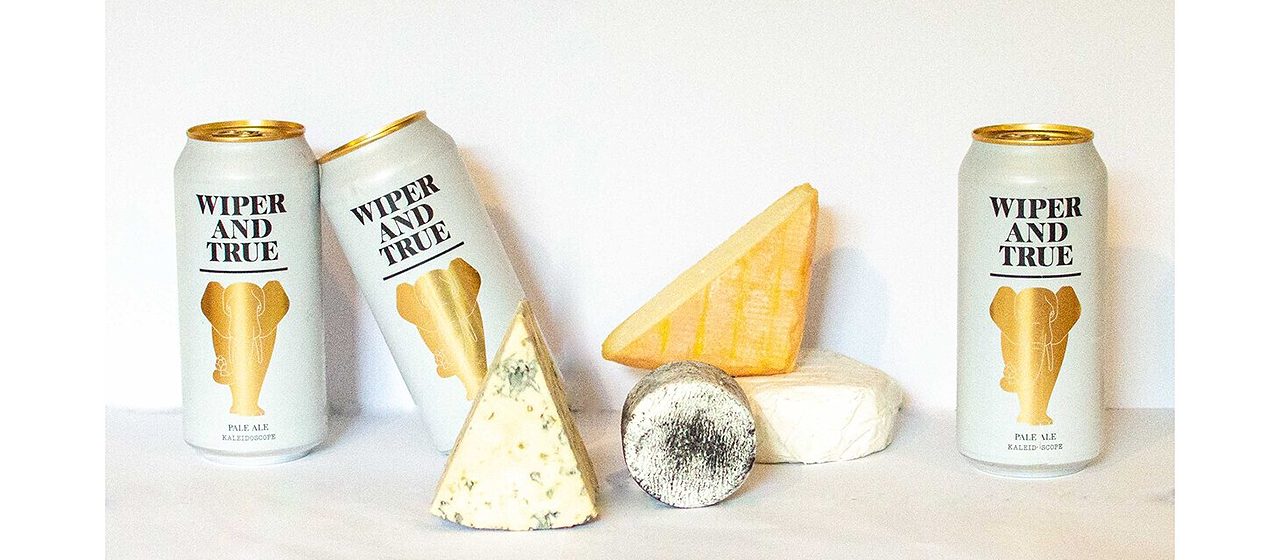 In this beer and cheese pairing, we are sampling some of Wiper and True's favourite beers, ales and stouts. With such depth of flavours and interesting ingredient bases, beer offers interesting pairings for cheese. Both cheese and beer can create a lingering taste on the palate, which when matched correctly, can enhance both the beer and cheese.
Kaleidoscope Pale Ale with Fourme D'Ambert AOC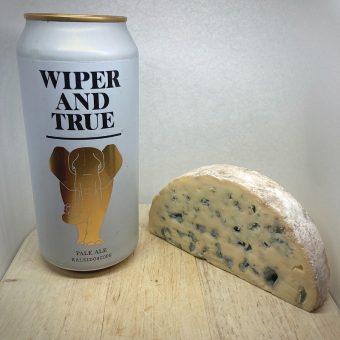 This pale ale is gentle and easy-going with a light finish. It has a mosaic hop base which gives it an earthy complexity and piney aroma. We tried this incredibly refreshing drink with blue cheeses for their deep, salty flavours. We settled on Fourme D'Ambert as the perfect pairing. As blues go, this is gentler, not too overpowering for the lightness of the Kaleidoscope flavours and yet still offers that creamy, indulgent hit.
York Street Helles Munich Lager and Alex James Co. No 4 Goats'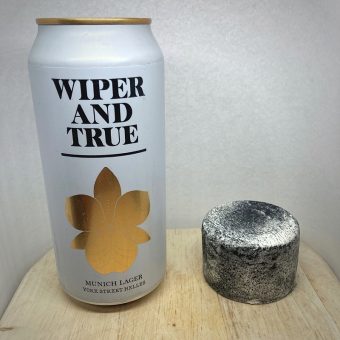 Wiper and True's take on Munich-style lager is York Street Helles. It's crisp and dry, with subtle herby aromas and a mellow finish. It has a gentle flavour, not too bitter, so pairs well with a more delicate cheese, such as Alex James Co. No 4 goat's. This goat's cheese has your typical earthy and fragrant aromas, but also lingers on the tongue with a fresh acidity. It's like a palette cleanser, inviting you to take another swig, followed by another clean, fresh bite.
Sundance India Pale Ale and Bix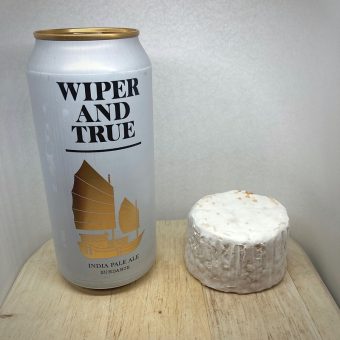 This is a beautifully fruity and fresh IPA, you can taste tropical fruit notes which combine well with its crisp and complex finish. It needed a cheese that could stand up to its layers of flavours, and we thought Bix was just the ticket. Bix is a a triple-cream, rich and luxurious soft cheese that has won awards for being an incredible soft white cheese. The complexities all mingle on the palette and deliver a truly remarkable taste sensation.
Milk Stout Milkshake with Alex James Co. No 1 Cheddar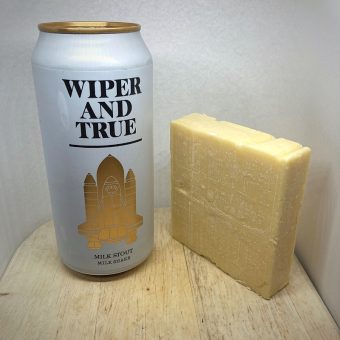 This creamy milk stout 'milkshake' is smooth and luxurious, creamy and sweet. It has black treacle and coffee aromas, gorgeously smooth and a velvety finish. This clearly needed an equally creamy and rich cheese to complement the indulgent flavours. We tried a few cheddars, but settled on the Alex James Co. No 1 Cheddar which is mature, exceptionally creamy and has a lovely crunchy finish. The sweetness of the cheddar works perfectly with the treacly stout.
Thanks to Wiper and True for providing us a wonderful selection of craft beers for us to pair. Part 2 of the Beer and Cheese Pairing will be available later in the year, for now you can order these beers directly from Wiper and True on their website, either by building your own box or by simply adding your favourites to your basket. For 20% off any Wiper and True products, use code PONGSUMMER at their checkout. This offer expires 31.08.2021.