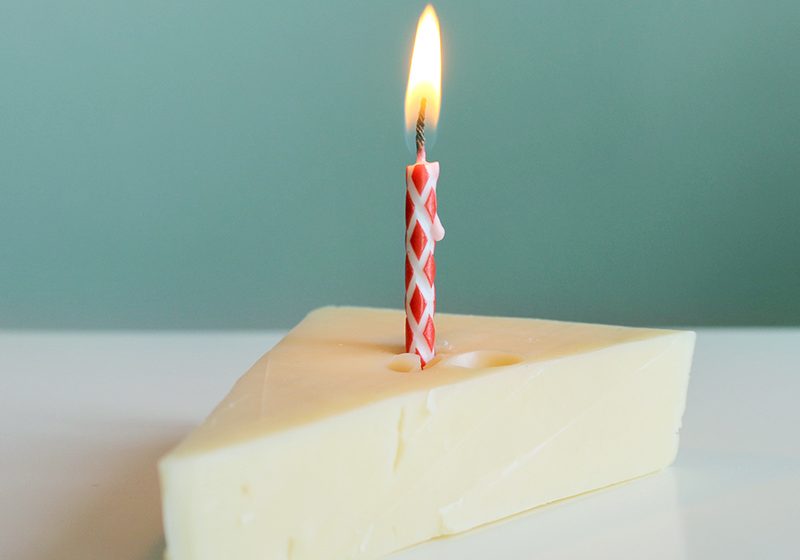 Happy Birthday to us! It is 10 years ago that we first started selling gorgeous cheese online. We are enormously proud of what we've achieved in the last ten years but the best thing by far is the joy we've spread to our customers and the recipients of our little boxes of heaven. We always love to hear from you if you've enjoyed your experience with Pong whether by email or on social media so please keep showing your appreciation.
Amazingly, we've sold (and you've eaten!) nearly 1000 tonnes of the most beautifully-made, exquisite-tasting, artisan cheese online. To put that into perspective, that's the same weight of cheese as:
6 average-sized houses
The Redeemer statue in Rio
600 cars
150 elephants
1500 cows
The Pong Cheese Club
One achievement we're particularly pleased with is the creation of the Pong Cheese Club. This enables cheese lovers to enjoy some of the very best artisan cheeses from the UK and Europe. In our ten years we have also developed many cheese gift boxes which have marked special occasions for our customers and their friends, and our Christmas Boxes often grace the dinner tables of many across the nation and as far away as Tokyo, Vladivostok and Santiago!
About 60% of the cheeses we sell are made in the UK and Ireland with the rest from Europe. We've listed about 500 different cheeses at some point and we take huge pride in sourcing the very best available, working with top cheese producers to find these exceptional gems and bring them to you.
So in honour of the tenth year of Pong, we thought you'd be pleased to discover our top ten, very best sellers from day one until today.
Best sellers
Special offer
To mark the occasion of our 10th Birthday we are offering £10 free to spend on our entire range if you spend £40* on cheese online. Simply enter code HBPONG10 at checkout. This offer expires February 25th, so hurry!
* code HBPONG10 must be applied in the voucher code box at checkout on pongcheese.co.uk or quoted over the phone to receive the £10 discount. Only applies to baskets of value £40 or over. One use per customer. Expires midnight 25th February 2019.