Little Lepe Puff Pastry Parcels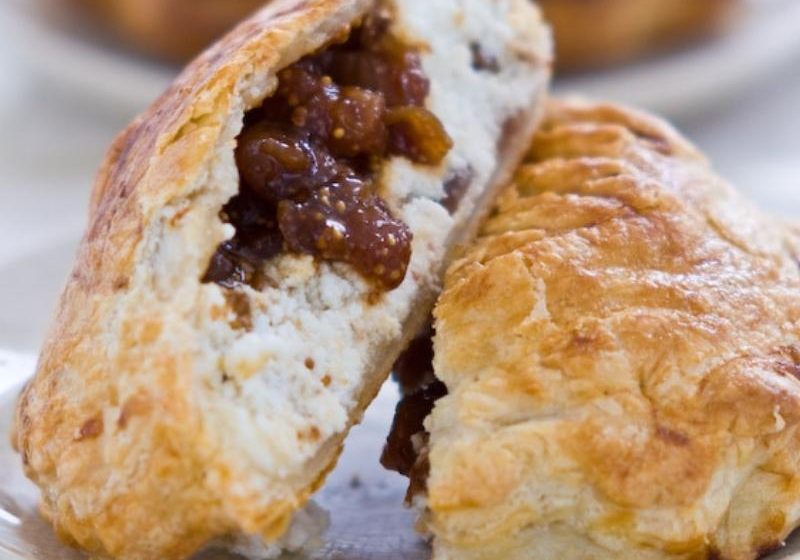 How to make it
Best served warm, these Little Lepe goat's cheese Puff Pastry Parcels offer a bite of heaven with creamy smooth goat's cheese and a punch of sweet sticky fig relish. We've adapted the original recipe as four just didn't seem enough to us, but then 12 won't last long either!
Pre-heat the oven to 200°C/400°F/gas mark 6
Roll out the puff pastry thinly, place onto parchment paper and rest in the fridge for 10 mins
Cut each Little Lepe into three thick slices making 12 in total
Cut 24 circles out of the pastry using a 100mm pastry cutter
Place 12 circles onto a non-stick baking tray with a slice of the goats' cheese in the middle and a spoonful of Fig Relish on top of each
Crack the egg into a bowl and whisk well with a pinch of salt, then brush around the edge of the pastry circles
Place a second circle of puff pastry on top and carefully seal around the edges
Score cutting lines on top and brush with the egg wash
Place into the fridge for 15 mins to rest
Bake for 12 mins
Serve the Little Lepe Puff Pastry Parcels warm with side dipping dish of more Sticky Fig Relish
Original recipe courtesy of Tracklements
Other recipes
Valley Brie Tartlets combine a silky soft and lemony cheese with bright and fruity Cranberry sauce that tingles on your tongue.
We've cheated in this cheese vol-au-vent recipe, using ready-made puff pastry and pre-cooked chicken. But the filling is the star of the show. Made with rich triple-cream Bix it's a total showstopper.