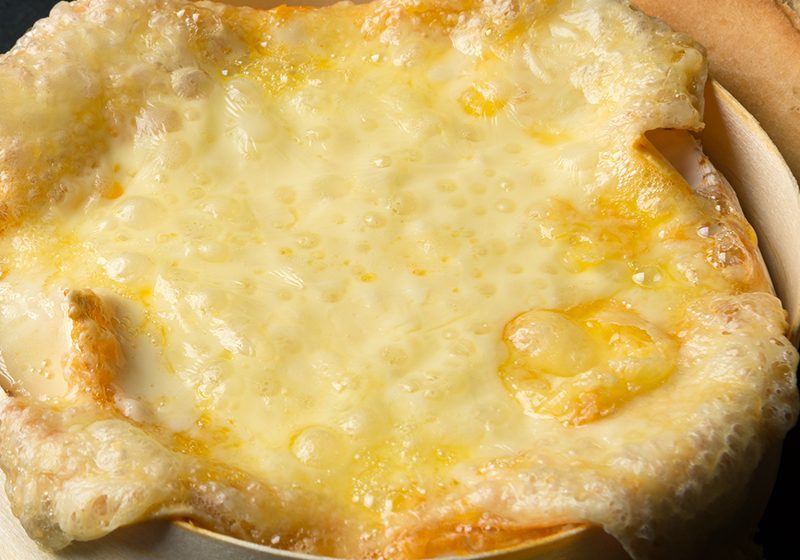 Ingredients
Serves 4
Accompaniments & toppings of choice
How to make it
There are plenty of cheeses that are perfection simply baked in the oven. The trick is finding the right dish to bake it in, adding the right extra flavours for each unique cheese, and of course creating the ideal dipping accompaniments. Our choices for perfect oven baked cheese are Camembert de Normandie AOC, Tunworth, and Vacherin Mont d'Or.
Each cheese will vary slightly in cooking time due to their size and consistency, so look for particular recipes for each cheese. Here is one for Camembert de Normandie AOC.
Preheat the oven to around 180ºC
Place in a oven-proof dish that fits the cheese perfectly. Too large and the cheese may spread to the dish corners.
Add your ideal topping such as rosemary tips or garlic cloves, or drizzle with oil or honey.
Bake for between 15-20 minutes, until it's oozy in the middle but still just holds it's shape.
Serve your oven baked cheese with crusty bread, mixed nuts and berries, mini potatoes, breadsticks, or any of your favourite accompaniments that are perfect for dipping.
Here are some ideal accompaniments to serve with oven baked cheese:
Cheese stuffed garlic buns makes an excellent side dish to any dish and can be dipped in the gooey cheese.
Wiltshire Ham and Westcombe Cheddar Pin Wheels are great for dipping!